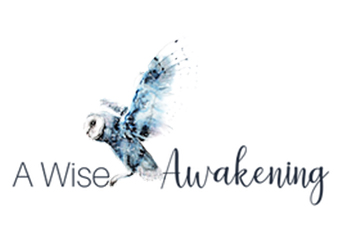 Clicking on the Send Me Details Now button opens an enquiry form where you can message Victoria J Heringhaus-Sutton directly
Send Me Details Now
Are you ready to awaken your true potential and start your journey?This is where your healing journey begins... ~ 10% discount when you mention the Natural Therapy Pages ~
A Wise Awakening Healing & Teaching
Focus areas
Muscle tension
Sinus
Bloating
Love
Aches & pains
Tight muscles
---
---
About Us
Through understanding yourself and taking responsibility and being accountable for your life, you can become enormously empowered.
I am honoured and I am blessed you are here. I will work with you and guide you to find new pathways and awakenings while aligning your physical and non-physical being.
Lovingly assisted by a magnificent spiritual team, I work across dimensions and all planes of existence to repair, heal, incorporate and channel proven techniques.
Reconnecting you with (and awakening you to) your authentic self and inner knowledge.
Clairsentience, the ability to feel and experience the energy in an intuitive way, is an extremely heightened form of empathy. My Psychic and Mediumship abilities allow me to specialise in finding new pathways to awaken for healing.
With 17 years of experience, I specialise in the following:
Psychic Healing; incorporating mediumship


Pathways Healing; healing trauma, pain and anxiety


Pranic Crystal Healing


Pranic Crystal and Psychotherapy Healing


DNA-Genome Healing and DNA Reprogramming


Spiritual Healing and Theta Healing


Spirit Guide Work and Reiki


Shamanic Taro


Hypnosis


Meditation; classes, groups, guided and one-on-one


Chinese Cupping


Emmett Therapy/ Bowen; combined with remedial massage


Teaching and Workshops


Nutritional Advice


---
Testimonials
I'm beyond grateful to Victoria for her help. I've had back problems for several years and other than the occasional massage I've never found a treatment that brings any relief. Victoria recommended cupping along with massage and it was amazing! I had so much more freedom of movement after one session and felt like a new person!
Victoria provides such a wonderful range of services (I need to try them all!) and her knowledge, warmth and kind spirit make it all such a positive experience.
Thank you so much! - Kate
---
Wow, what can i say, Victoria has helped, supported and looked after me throughout many years, i cannot thank her enough, I experienced my first pranic healing session yesterday from Victoria, she made me feel very relaxed, at ease and my mind was silent, i experienced loved ones beside me saying everything will be alright, i felt goosebumps and i seen magical sparkles. She helped me get through my mental chatter and was at peace.
That night, i had a dream about a white cockatoo sitting on my crown chakra. I looked the meaning up and it was confirmation of my healing session i had, it brought me to tears and goosebumps. On this day i was driving and 5 cockatoos flew above my car, instant confirmation.
Everything is within alignment and the words trust and believe, everything is going to be ok and happy changes my way. I cannot thank this lovely lady, i feel lighter and positive today.
You are an angel!
Highly recommend Victoria - Kayla
---
Victoria is an amazing intuitive, practical healer. My aches and pains both emotionally and physically and located, acknowledged, comforted and released. Thank you Victoria for all of your support over the years. - Faye
---
---