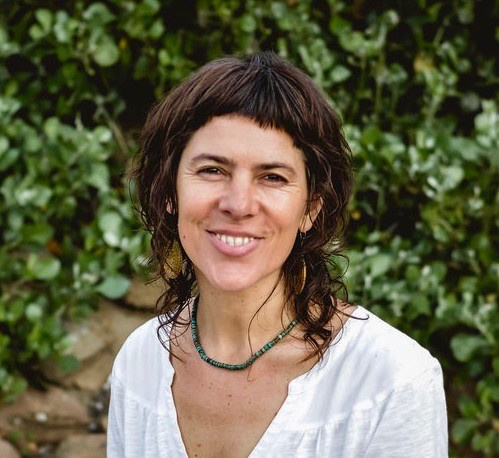 Ayu Ayurveda
Want to find out my availability, pricing or opening hours? Click on Send Me Details Now to get started.
Send Me Details Now
Clicking on the Send Me Details Now button opens an enquiry form where you can message Prue Keenan directly
Ayurvedic health care is a holistic process of wisdom, empowerment, and guidance. Discover the path to healing, good health, and energising your life. Experience the deeply nourishing and complete holistic treatment of Ayurvedic Medicine. Get started by contacting Prue today!
Full-body Massage Therapist & Holistic Practitioner
Servicing area
Thirroul, Wollongong, Port Kembla
---
Focus areas
Self-care
Joy
Resilience
Kati basti treatment
Shirodhara
Nasya
---
---
A consultation with an Ayurvedic doctor to prepare for conception led Prue to discover Ayurvedic Medicine.
However, she had always believed in the body's incredible ability to heal and rebalance, so she believed this was a temporary diagnosis.
Following the advice of an Ayurvedic physician in India whom a friend suggested, she started following some practical recommendations.
She changed her diet and lifestyle and took an herbal formula three times a day.
Within a few months, she became pregnant at 39 years old and gave birth to two healthy boys.
Sharing timeless knowledge to help people find their own inner wisdom, health and healing strength, connect with nature's cycles, and discover vibrant health is a privilege and a joy for Prue.
Her aim is to support and empower people to experience greater balance, resilience and sweetness through this opportunity to tune into one's own nature again and apply these simple self-care practices.
With the Ayurvedic approach, your wholeness is embraced. What health benefits would you like to experience?
Boost your digestive health
Get a better night's sleep
Experience energising and balancing energy by living according to nature's cycles
Feel nourished, satisfied, and detoxified with an Ayurvedic approach
Eat nutrient-rich, wholesome foods while losing weight
Feel energised and overcome chronic fatigue
Discover what diet and lifestyle practices are best for you based on your constitution
Services Offered
Ayurvedic Health Consultation
A 90-minute consultation to uncover your dosha constitution and areas of imbalance, and to develop a comprehensive, personalised treatment plan, including recommendations on diet, lifestyle, and herbal remedies.
Abhyanga Full-body Ayurvedic Massage
The Sanskrit word abhyanga refers to a form of oil massage utilising warm herbs to stimulate brain and body functions.
Through a series of vigorous and slow rhythmic strokes, this type of massage removes toxins, restores energy flow, and helps to deeply relax the immune system.
Shirodhara - Mind Treatment
This deeply relaxing treatment involves a gentle stream of herbal oil being poured over the forehead.
The treatment calms the mind, body, and spirit, inducing a sense of grounding and bliss.
Kizzali Bolus - Muscular and Joint Treatment
During this specialised herbal massage, fresh and dried herbs soaked in medicated oil are massaged into the body in rhythmical and circular strokes.
Enjoy a deep nourishing treatment and experience muscles that soften as you reduce mental stress.
Kati Basti - Neck and Back Treatment
A healing treatment using medicated oil to help relieve spinal pain and conditions.
Warm herbal oils placed in a dam facilitate lubrication and blood circulation to the vertebrae to speed up the healing process.
Other Services Offered
Greeva Basti - Shoulder Treatment
Nasya - Sinusitis and Hormonal Balance Treatment
Netra Basti - Eye Treatment
For more information or a scheduling appointment, contact Prue today.
Ayurvedic Full Body Massage
1hr 30min
A detoxifying & highly therapeutic massage to stimulate lymphatic & blood flow. This helps break up toxin stagnation in & amongst the muscles, bones, joints & nerves to be eliminated. Herbal massage oil used, selected to support your 'doshas'.
Shirodhara - Treatment for the mind, stress & nervous system conditions
1hr 15min
A gentle stream of warm herbalised oil is poured over the forehead to nourish & help balance the mind, hormones and whole nervous system. This deeply relaxing treatment carries you into a blissful state & is recommended for nervous system conditions.
Qualifications
Advanced Diploma Of Ayuredic Medicine
---