Find a Naturopath in your area

Member since 2004
Ayurasa
Servicing area: Bendigo & Abbotsford
Frustration
Stress management
Nervous system
...
Want to find out my availability, pricing or opening hours? Click on Send Me Details Now to get started.
Clicking on the Send Me Details Now button opens an enquiry form where you can message Vicki Boucher directly.
Available now at Ayurasa, Traditional Kerala Ayurvedic Massage.



Experience the therapeutic effect of an hour to 1.5 hour massage. A perfect massage relieves you from fatigues and stress, rejuvenates your body, and leaves your skin smooth and subtle. In Kerala oils are enriched with medicinal herbs to treat stress, muscle stiffness, arthritis, rheumatism, spondylosis, multiple sclerosis, parkinson to name a few.
Ayurasa
BLISSFUL - NATURAL - REVIVAL
About Us
---
Vicki has successfully treated:
Digestive disorders and complaints - irritable bowel, heartburn, reflux, acidity, bloating, ulcers, constipation, indigestion, parasitic infections

Poor immunity - colds and flu, viral infections, allergies, recurrent chest infections

Ear, nose, throat & sinus infections

Skin complaints

Preventative health for circulation, high blood pressure, high cholesterol

Anxiety and stress

Weight loss and weight management.

Individual detoxification programs

Sleep - insomnia, disrupted sleep

Hormonal health
What To Expect
---

Initial consultations are 60- 90 minutes long. During your consultation detailed questions and examinations will take place to ascertain your imbalance. Following this we will discuss your treatment protocol which will include guidance on lifestyle, dietary modifications or detoxification procedures to follow. Herbal medicines are often prescribed to encourage a sense of wellbeing. Vicki dispenses herbal medicines which are specially formulated to your individual requirement and pre formulated tablet/capsules which are easy to take.

Consultations are usually required for 1-12 months depending on the health concern and education required.


The 6 Tools of Ayurveda are

---
Diet

Lifestyle

Herbal Remedies

Home Remedies

Marma

Panchakarma

Ayurveda is an wholistic healthcare system dating back over 5,000 years.

Dis-ease is viewed primarily as an imbalance between the 3 doshas, Vata, Pitta and Kapha. These three doshas are formed from the 5 elements Air, Ether, Fire, Water and Earth.

As in nature when there is an excess or depletion of one or more of these elements, there is disharmony, so it is within our own bodies, mind and emotions.

Consider for example too much wind (air) can cause dryness or rough skin, constipation, fatigue, insomnia, fear and anxiety. An imbalance in Pitta (fire & water) may cause anger, irritability, frustration, acidity, heartburn, rashes or an imbalance in Kapha (water & earth) may cause nasal blockages, obesity, dullness and lethargy just to name a few.

Naturopathy is a western system of Natural medicine. Diet, lifestyle, home remedies and herbal remedies are utilised to return balance to an individual. A comprehensive case study is taken to discover the cause of your imbalance. Having determined the probable cause of the dis-ease you will be given advise on diet and lifestyle. To enhance your bodies own healing ability a herbal remedy will be prescribed.


Our Treatments

---

Therapeutic warm oil massage
Refreshes the nervous system, enhances blood and lymphatic circulation and improves muscle tone, whilst leaving you with a total feeling of deep relaxation.

Samvahan massage
Samvahan is an ancient method of balancing the natural healing rhythms of your body. It is a gentle massage-like treatment that physically amplifies the internal vibrations that drive your health. It is soothing, musical, and meditative. Most people find that it feels soothing, spiritual and different than any treatment they have had before.

Pindiswed
(massage using heat and dry herbs).
Reduces swelling and water retention, relieves joint and muscular pain, breaks up ama (toxins) in the body.

Shirodhara
Shirodhara is the continuous flow of warm oil poured onto the forehead.

This gives the experience of deep relaxation leading to a state of meditation. Shirodhara is beneficial for aliments such as stress, fatigue, mental exhaustion, insomnia, anxiety and depression. Shirodhara pacifies Vata and calms the central nervous system.

Heart dhara
(Pouring of warm decoction of oil and herbs to bring balance to the emotions.)
Flower Essences are utilized in the treatment of emotional blocks.




Enjoy a presentation of Rasasara Skinfoods in the comfort of your own home. Call 0401 929 157 to arrange a group booking



Bookings are required for all consultations and treatments.

Full payment required for all initial treatments over one hour at time of booking. Visa and Mastercard accepted.

If you are unable to make a booking 24hours notice is required or cancellation fee applies.


Qualifications

---
Advanced Diploma of Health Science (Naturopathy)

Clinical Foundation of Ayurveda

3 months post Graduate studies in India at Ayushakti Clinic Mumbai-2001

4 week course in Ayurvedic Treatments 2009

Cupping certificate.

Certificate in Samvahan Vibrational Massage

Certificate in Indian Head Massage
Qualification details
Advanced Diploma of Health Science (Naturopathy) 2000
Clinical foundation in Ayurveda 2000
Post graduate study in India on Ayurveda 2001
Post Graduate study in Mysore 2009
Chinese cupping course 2000
Samvahan Massage
---
Service categories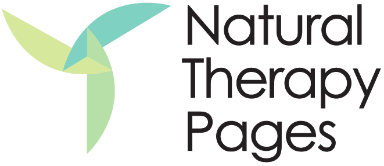 Ayurasa