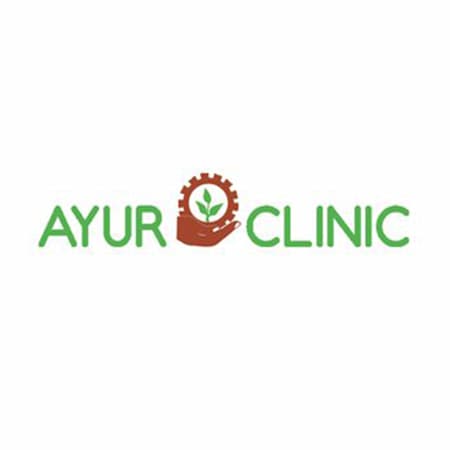 Clicking on the Send Me Details Now button opens an enquiry form where you can message AYURCLINIC MELBOURNE directly
Send Me Details Now
AyurClinic offers a comprehensive range of Ayurvedic Homoeopathic Medicine and Yoga classes. Call to book and see why we won an Australian Excellence award Mention Natural Therapy Pages for 10% Off your first appointment  
About Us - AyurClinic
Servicing area
Melbourne, Taylors Lakes, Braybrook & Parramatta
---
Focus areas
Dementia
Supervision
Arthritis
Cancer management
Eczema
Heart disease
---
---

The team of comprehensively trained, experienced practitioners at AyurClinic offer the following services:

Ayurveda

Homoepathy

Yoga

Womens Health

Meditation

Mens Health

Childrens Health

Skin Disorders

Respiratory Health

Mental Health

Animal Health


---

About Our Practitioners

Dr Sajimon George BAMS, AAA, ATMS
Ayurvedic practitioner, Counselor (Mahatma Gandhi University, Kerala, India)

Dr. Sajimon George is a comprehensively experienced and fully qualified Clinical Ayurvedic Practitioner from the birthplace of Ayurveda, Kerala, South India. He graduated in Ayurvedic Medicine and Surgery (BAMS) a six year full time course - from Mahatma Gandhi University, Kerala, India.

After graduating in 1993, Dr. George practiced in Kerala for 12 years and successfully treated more than twenty thousand medical conditions, including autoimmune disorders. His reputation precedes him and he has patients from all over the world.

Dr George has added to his qualifications, receiving training in modern diagnostic methods at Amrutha Institute of Medical Science, Kochi, and Kerala, India.

Dr. George practices all of the natural therapies of Ayurveda including: Panchakarma, Abhyanga, Shirodhara, Kativasthi. He is passionate about Ayurvedic Medicine and welcomes you to call AyurClinic to discuss your healthcare needs.

Professional member of Australasian Association of Ayurveda (AAA) Number P033.04
Accredited member of Australian Traditional Medicine Society (ATMS) Number 18464
Professional member of Ayurvedic Medical Association of India (AMAI)
Former District President and Kerala State Committee Member of Ayurvedic Medical Association of India (AMAI)
---

Joemol Abraham DHMS
Homeopath + Pranic Healer

Joemol is a Classical Homeopath with extensive experience since greaduating from the renowned Homeopathic Medical College in India (Athurasram Homeopathic Medical College Kerala, South India). She has more than 12 years clinical experience spanning two countries and has treated thousands of chronic illnesses. Joemol has successfully treated a variety of medical conditions and specialises in womens health, childrens health and veterinary homeopathy.

Accredited Member Australian Traditional Medicine Society (ATMS) Number 21817
Professional member The Institution of Homoeopaths Kerala


---

Lisa Agarwal, BSc, BHMS

Lisa gained her Homoepathic qualification at the premier Mullers Homoeopathic Medical College & Hospital in India and is registered to practice in Australia.

Her varied clinical experience comes from the cradle of Homoeopathy in India the city of Kolkata where she was the consultant Homoeopath at the M.Bhattacharya & co pvt ltd. another leading homoeopathic organization in India.

Being associated with two authentic Homoeopathic institutions of India, she has been trained by some of the best in the profession and through her own experience has built up a confident and reliable approach.
She aims to apply the classical homoeopathic philosophies and the latest medical information & developments simultaneously to ensure complete well being of the patients, using only genuine Homoeopathic medicines and conservative managements at the level of dietary and lifestyle changes wherever required and possible.

Registered with the:

Central Council Of homoeopathy in India(CCH) ,and
The Australian Register of Homoeopaths (AROH).
---

Dr. Snomina Oberoi Ayurveda Practitioner

Dr Snomina Oberoi graduated from Maharishi Dayanand University, Rohtak as well as training in modern diagnostics at a public hospital in North India. She has a Diploma of Remedial Massage and Myotherapy, augmenting Ayurveda by co-relating the western and Ayurvedic practices to meet the specific needs of her clients. Dr Oberoi continues to do professional development training in Panchkarma from KAPL, Kerala.

For three years, Dr Oberoi co-developed and delivered Certificate 4 in lifestyle consultations in Ayurveda at the Kangan Institute in Melbourne. She taught the subjects of Diet and Nutrition within Ayurvedic frameworks. Meditation, Yoga procedures and Marma Point Massage Therapy were also covered in the course.


---

Dr. Yashaswini Bharadwaj Ayurveda Practitioner

Dr. Yash Bharadwaj completed a Bachelors degree in Ayurveda, receiving an Academic Excellence Award for gaining 2nd place in her final year. She undertook a rigorous internship in specialist hospitals treating a vast variety of diseases. Dr. Yash completed her Masters in Surgery in Ayurveda from the renowned S.D.M College of Ayurveda, Udupi, India and served as a qualified surgeon in India. She is trained in modern diagnostic methods and laparoscopic surgery. Her thesis work on a cost effective natural suturing material was critically acclaimed and highly appreciated. She has vast experience of research in Ayurveda with many research works, presentations and publications to her credit. She also served as a lecturer in Rajiv Gandhi University of Health Sciences, Bangalore. She is a member editor for International Ayurvedic Medical journal.

Dr.Yash has worked for not-for profits and more than over 25 free medical camps. She has conducted healthy lifestyle and diet camps for school children and parents. She worked on refining and propagating a unique immune-building scheme (like vaccines) for children between ages of 0-14years.

Dr Yash has more than 6 years consultation and treatment experience in Ayurveda. Her areas of specialisation are the treatment of chronic wounds, musculoskeletal disorders, skin diseases, disorders of digestive system, chronic disease, lifestyle disorders, joint disorders, womens and childrens health. She is an expert for natural treatment for surgical diseases, wound treatments, immune boosters before and after surgery, immune boosters for infants and children. She effectively provides all the therapies and treatments in Ayurveda.

Professional membership:

The Australasian Association of Ayurveda Inc., Adelaide, Australia
Karnataka Ayurveda and Unani Practitioners Board, India
AYUSH practitioners Association, Karnataka, India.
---
For more information about our range of Ayurveda Services or to book, call or visit the AyurClinic website or click on one of the buttons below
Services
Ayurveda
Ayurveda
Homoeopathy
Children's Health
Homoeopathy
Children's Health
Naturopathy
Herbal Medicine
Natural Fertility Management
Women's Health
Men's Health
Our initial AYUR CLINIC consultation involves determining what your body type (body constitution) is and the current state of balance or imbalance in the doshas. Please follow the link for more details: https://www.ayurclinic.com.au/consultation/
---