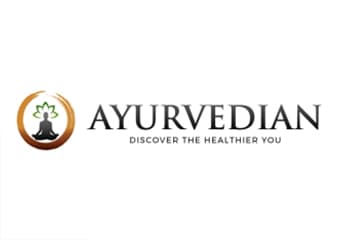 Ayurvedian
Clicking on the Send Me Details Now button opens an enquiry form where you can message Ayurvedian directly
Send Me Details Now
Welcome to Ayurvedian   Discover the healthier you today!
Ayurvedian
Focus areas
Natural medicine
Well-being
Stress management
Nervous system
Tiredness
Nurturing
---
---
About Us
Ayurvedian Health and Wellbeing clinic is committed to providing the highest standard of Ayurvedic Medicine, natural medicine, and modern medicine, nurturing intrinsic healing in a person including the mind, the body and the spirit. Our aim is to empower our clients and the wider community to be successful on their journey towards wellbeing, self- transformation, and wholeness. Our practitioners at Ayurvedian Health and Wellbeing promote health, strive to prevent disease, treat illness(s) with extensive experience and knowledge in "Ayurveda".
Services offered:
Ayurvedian Panchakarma/Detox Treatments
Ayurvedic Therapies & Massage
Herbal Medicine & Naturopathy
Testimonials
Rani is amazing! I first went to see Rani about severe anxiety and gut issues. She put me on a new lifestyle plan which included following an Ayurvedic diet and certain exercises as well as prescribing Ayurvedic herbs. Since following her plan, I have noticed a significant improvement in my overall health. The anxiety is much more manageable, and my gut is more balanced, highly recommended! Thanks Rani! – Lily.
Tiredness, fatigue, irritability, excess weight and overall depression: These were the highlights of my life before someone finally recommended Ayurvedian to me. Dr. Rani Samant addressed all my issues patiently and professionally and suggested dietary and lifestyle changes. Within a few weeks my body responded favourably to the lifestyle changes: some minor, some major. I did not feel the need to have afternoon nap, my overall mood became positive, blood sugar levels became normal and my family life improved. I would highly recommend Ayurvedian to anyone who feels the need to fill their mind and body with positive natural energy. – Vinay, Professional Translator
---
For more information about the best services for your needs or to organise an appointment - just give us a call or visit our website.
---