Member since 2011
Ayurwoman Ayurveda Clinic
173A Glenferrie rd
Malvern VIC 3144
Servicing area: Melbourne, Victoria
General treatment
Arthritis
Hypertension
...
Want to find out my availability, pricing or opening hours? Click on Send Me Details Now to get started.
Clicking on the Send Me Details Now button opens an enquiry form where you can message Ayurveda directly.
Ayurveda is not only a system of medicine, but it is also a way of life. So why not give Dr Jyothi here at Ayurwoman Ayurveda Clinic Melbourne a call today to discover the benefits a treatment can bring to your health & wellbeing
Ayurveda
---
What Is Ayurveda?
Ayurveda is a truly holistic and integral medical system that treats human beings as a 'whole', treating an individuals mind, body & soul. "AYU" means all aspects of life from conception to death and "VEDA" means knowledge of learning. This practise is a way of life that describes a natural diet, medicine and behaviour alternative that is beneficial or detrimental to your life or lifestyle.
What Treatments Are Available?
A range of Ayurveda Treatments are available for both Men & Women, with the most popular including:
Ayurvedic Massage
Ayurveda Therapies
Pachakarma Detox
Ayurveda Diets
Just give us a call, send us a message via the 'Make an Enquiry' button or visit
Ayurwoman
to find out more about the services we provide.
What To Expect During a Consultation?
Dr Jyothi follows all four types of Ayurvedic patient examination methods during the initial consultation, which involves looking at the patient's face, hair, skin and eyes. After she has discovered your current state of health, a discussion about your health issues and current concerns will then occur.
NOTE:
The object of the diagnosis is to understand the natal constitution of the client (prakruthi) and to discover your bodies current constitution or imbalance state (vikruthi).
The treatment process (usually) has two steps: correct the imbalance & treat the disease. This process often includes diet modification, lifestyle modification, behavioural modification and stress prevention.
Finally you will be prescribed Ayurvedic herbal medicine and appropriate Ayurvedic body therapies, to help strengthen your immune system, increase digestive fire and improve elimination. This helps to improve assimilation of nutrients from the diet and to eliminate the waste products and toxins from your body.
Call Dr Jyothi on 0405 628 698 to organise your next Ayurvedic Consultation
Which Treatment Is Right For You?
Ayurvedic Massage (Abhyanga)
The principle aim of this massage is to detoxify and rejuvenate the body, mind & soul. By applying warm oil and massage to the body, we can promote better circulation and rid the body of excess toxins.
Massage Treatments Available
CPS
PPS for joint stiffness and muscular cramps
SPS for chronic Rheumatism and joint pain
Nasyam
Shirodhara
Sneha Vasthi
Kashaya Vasthi
Pichu Therapy for Spondylosis
Still want to know more? Then just click
here
Why Should You Try This Massage?
The medicinal factors in the oil are absorbed by the skin and act as a food and medicinal agent, with the soft and oily massage itself has a marked soothing effect on the nervous system as a whole. This massage removes metabolic waste, reduces pain and swelling, improves the complexion and texture of the skin and is gentle enough to be used on people of all ages - including the Elderly.
Ayurvedic Treatments & Therapies
If you're suffering from a Women's Health issue and you're looking for a natural therapy to help you overcome it, then an Ayurveda Treatment with Dr Jyothi is perfect for you. Below you will find a list of the most common Women's Health issues we have treated:
Irregular periods
Dysmenorrhea
PMS
Acne
Overweight
Irritable bowel syndrome
PCOS
Thyroid problems
Uterine fibroid
Anovulation
Endometriosis
Liver problems
Vitiligo
Neck and back problems
Digestive complaints.
Premenopausal and menopausal issues
Weight gaining
Fibromyalgia
Osteoporosis
Diabetes
Insomnia
Give us a call to book an appointment or to find out more about
Ayurveda
Ayurvedic Detox Services - Panchakarma
Panchakarma is a Sanskrit word consisting of "Pancha" (means five) and "Karma" (means remedial measures). So, Panchakarma literally means five types of advanced remedial measures for evacuating the vitiated dosha (toxic materials) used in Ayurvedic therapy. Ayurveda basically emphasizes two types of therapy i.e.
What To Expect During a Treatment
A Panchakarma detox will help you to remove the excess toxins, negative energy and imbalances in your body, leaving you feeling more refreshed, rejuvenated and re-energised. Panchakarma massages purify the tissues at a very deep level, and is beneficial to help treat a range of aches & pains.
Benefits Of Trying a Panchakarma Massage
Removal of toxins from the body
Restoration of immunity, equilibrium and harmony in the body
Removal of negative feeling and enhancement of positive feeling, improvement of mental clarity, physical, and emotional well-being, and an enhanced felling of self worth
Overall improvement of health and well-being
Still want to now more? Then just visit our
Website
or send us a message via the 'Make an Enquiry' button to discuss the benefits an Ayurveda treatment can bring to your health & wellbeing.
---
To find out more about the best Ayurvedic Treatment for your needs or to organise your next consultation, just give us a call or click on the 'Make an Enquiry' button below to contact Dr Jyothi instantly
---
Qualification details
Doctor of Ayurvedic Medicine (India)
Ayurvedic herbalist
Panchakarma specialist
Accredited Member of ATMS
Professional member of AAA
Professional member of AMAI
---
See Also...
Ayurwoman Ayurveda Clinic
Dr Jyothi here at Ayurwoman Ayurveda Clinic Melbourne provides a range of professional Ayurvedic Treatments, to people of all ages in the greater Glenhuntly area
Testimonials
Still not sure if an Ayurvedic Treatment is right for your needs? Want to know what others have said about their experience at Ayurwoman Ayurveda Clinic Melbourne? Then just read the Testimonials below or visit our Website
Ayurwoman Ayurveda Clinic
It doesn't matter what health issue you're suffering with, Dr Jyothi here at Ayurwomen Ayurveda Clinic Melbourne is the here to help. Specialising in treating a range of Women's Health issues
Ayurwoman - Yoga
Ayurwoman has three handy locations and offers Yoga classes spcifically for women, including techniques offering health benefits for Menopause and Pregnancy.
---
Service categories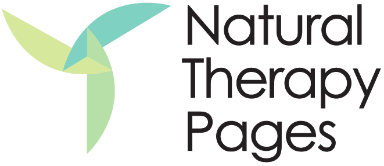 Ayurwoman Ayurveda Clinic