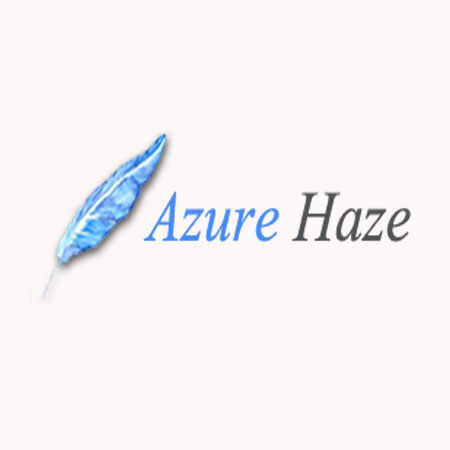 Azure Haze
Want to find out my availability, pricing or opening hours? Click on Send Me Details Now to get started.
Send Me Details Now
Clicking on the Send Me Details Now button opens an enquiry form where you can message Azure Haze directly
Counselling is about empowering a person to work toward a solution on their own rather than giving them solutions. As a counsellor, Deb has no biases about your life. Because of this, she can be more supportive and establish rapport with you and put you at ease. Book online now!
Access Energetic Facelift Practitioner
Focus areas
Chronic skin conditions
Telehealth
Online consultations
Online session
Employee Assistance Program (EAP)
Individual counselling
---
---
For over 35 years or more, Deborah has worked in many government departments and non-government organisations using Social Work theories and models.
Over the course of her career, she has been described as a caring, supportive, and humorous individual who guides you through your challenges.
Currently, Deborah has been exploring non-traditional modalities that are becoming more popular because of their non-invasive and quick techniques.
These modalities can often address complaints that modern medicine cannot because they consider the whole person rather than just the symptoms.
Services Offered
Counselling and Employee Assistance Program
Most people who seek the help of a counsellor have found themselves in a bind they cannot seem to escape.
Maybe they've suffered a loss, or they're facing a crisis that's really weighing them down.
As a counsellor, Deb can help you:
Clarify and put into perspective the problems you're facing
Find solutions to these problems
Express yourself openly and honestly
Establish your own self-concept so you can make your own decisions, rather than
looking at the so-called experts in your life to tell you what to do.
Learn more about yourself and become more self-aware
Accept yourself and others
Determine what is not working in your life and let go of limiting beliefs and behaviours
Bring closure to the past
Change the way you perceive and respond to things so you can express your feelings more clearly to those you love
Resolve issues from the past that are holding you back
Deb conducts 1-hour phone and online counselling sessions.
Access Energetic Facelift
Access Energetic Facelifts are a wonderful way to rejuvenate the face and reverse age-related signs throughout the entire body.
When applied to your face and neck, gentle soothing touch restores, enlivens, and rejuvenates your cells.
Emotional Freedom Technique (EFT)
During EFT, you tap on meridian points while simultaneously focusing on the problem by speaking aloud statements that address the issue at hand.
By tapping the acupuncture points, the meridian system's energy flow can be restored.
EFT works very well for treating trauma, phobias, physical symptoms, and addictions.
You can use EFT as a supplement to a therapy you're already using. But you should consult a doctor if you suffer from severe physical symptoms or if you decide to stop taking a particular treatment or medication.
Theta Healing
Theta healing is a simple energy-healing and self-help technique that identifies and heals the causes of blockages, such as beliefs, repressed emotions, traumas, fears, and genetic disorders, that hinder the natural functioning of the individual.
The technique can be used to support and aid the healing of a variety of conditions, such as:
Chronic, degenerative and DNA-related conditions
Emotional distress
Recurring relationship patterns
Low self-esteem
Self-sabotage patterns
E-hypnotherapy
A safe and well known complementary therapy, hypnosis helps you to connect with your subconscious mind.
During hypnosis, you are still in control, but more responsive to positive suggestions from your hypnotherapist.
Hypnotherapy can treat the following conditions:
Pain
Smoking
Weight loss
Fears and phobias
Eating disorders
Make an appointment with Deb by calling or booking online.
---