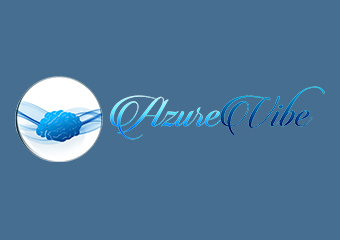 Azure Vibe
Alert Practitioner
By clicking on the Alert Practitioner button, we send the practitioner a message on your behalf that you would like to get intouch with them.
We Come To You! Mobile Pain Relief Experts.
Why Continue Living With Pain If We Can Fix It!
Number of treatments needed varies.
Azure Vibe
Focus areas
Chronic pain
Chronic health issues
Nervous system
Pain relief
Shoulder pain
Sprains
---
---
Azure Vibe Why Continue Living With Pain If We Can Fix It?
What We Do
Living with pain is no way to live, but it's important to understand why pain happens to help find a pain management solution for you. Pain is the body's signal to tell you that something is wrong.
Your nervous system and your immune system work together to send pain signals to your brain. It is a learned response that over time, much like a bad habit, can become chronic and unwelcome.
---
WHY CONTINUE LIVING WITH PAIN IF WE CAN FIX IT?
Experience
With more than 20 years in the field, you'll get the treatment you need.
Professional
I am trained and certified, and attend workshops on a regular basis.
Insurance
Public liability insurance for peace of mind.
Accessible
We come to you in the comfort of your own home.
Trusted, Accredited Therapist.
Azure Vibe is your personalised partner in Physiokey and Scenar treatments. Enjoy immediate relief right in the comfort of your own home. Experience one of the most effective and noninvasive pain relief therapies from a fully accredited and trained physiokey specialist with an extensive background as a registered nurse. This is your opportunity to relax and reset in your own sanctuary while turning off the outside world. Imagine an hour of peace and relaxation, all while your therapist relieves your greatest acute or chronic pains.
Ivana is a trusted, and fully accredited physiokey specialist and a member of the Scenar Therapist Association Australia Inc. She is a registered nurse in Australia with over 15 years experience in operating theatres. Through Ivana's many years as a nurse in the post-anaesthesia care unit, she found physiokey to be the most effective pain management and recovery treatment. And now she is bringing that very same pain treatment right to you in the convenience of your home with complete privacy and compassion with her mobile relief business. In Europe, Ivana was also qualified and had years of experience in physiotherapy, speech therapy, sports injury rehabilitation, chiropractor and massage services, as well as electrotherapy and hydrotherapy. Ivana's extensive and rigorous training and experience allow her to bring you a complete healing package at your home. Patients are also welcome to come to us.
Treatments Trusted by Millions to Relieve Pain.
Treatments Trusted by Millions to Relieve Pain.
These energetic treatments have been received by millions of people all over the world for over 30 years. Physiokey has only been available in Australia since approximately 2015. Physiokey devices use biofeedback stimulation to trigger the body's natural pain relief and self-regulation. The options are endless, but a few common complaints before treatment include: back, neck and shoulder pain, fibromyalgia, arthritis, headaches, IBS, fractures, muscle tears and sprains, and so much more. While incredibly successful, the treatments are also simple.
This amazing 100% natural treatment option is available for all ages, drug free, and can offer immediate and effective pain relief. It can also be used on children as young as 1 month and animals. Ivana's Physiokey treatments will enable you to get back to a pain-free life faster with lasting relief. The number of treatments will vary by person and complaint. Your first treatment will include a consultation and diagnostic session to determine ongoing and further number of treatments needed. A specific acute pain will need fewer treatments while a more severe chronic condition might need between five and ten sessions. Physiokey actually takes the body through the complete healing process, so you should not need additional treatment for the same problem.
For patients who are pregnant or have pace makers; care is taken to use "reciprocal zones" to treat pain. Physiokey is not for individuals who are prone to seizures. It is always recommended to consult with your physician first if you are unsure.
---
SERVICES
Mobile Physiokey Pain Treatments
My goal is to relieve your pain
Physiokey therapy quickly and effectively treats acute and chronic pain conditions. It increases your range of movement and promotes faster healing. Other treatments (like TENS units) work by blocking pain signals; physiokey works by triggering the brain to release its own natural pain relievers into the blood stream, which in turn switches on the body's natural healing mechanism.
Physiokey therapy offers advanced neurostimulation biofeedback at key treatment points for optimal pain relief. The signal from the physiokey device prompts a response from the body. The device then picks up the body's response and changes the next subsequent signal based to the body's response. This continues until the device is working with the body. The design and variable waveform of the Physiokey allows the therapist to deliver individualised treatments to the patient.
Physiokey treatments are only available through trained and certified practitioners.
PHYSIOKEY TREATMENT: $90 - initial 1st treatment.
Follow ups: $70 - 45 min to 1 hr
$45- 15 to 30 minutes
* Each treatment time and technique varies according to client's condition and complexity. Every treatment is unique and personalized to the customers requirements.
---
Personalised Chronic Pain Treatment
Reducing diverse types of chronic pain
Pain that lasts for more than a few months is considered chronic pain, and can have a serious effect on your overall well-being. Together, we'll explore the source of your pain and create a program that provides the right treatment.
---