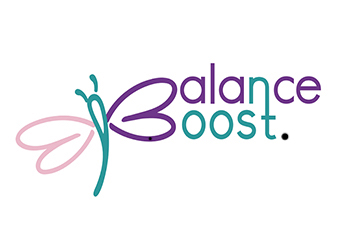 Balance Boost
This account is currently inactive on Natural Therapy Pages, but you can browse from hundreds of other practitioners in your local area.
Search for practitioners in Coogee
Balance Boost comprises of two 30 something ladies who decided it was time to say goodbye to navigating the external pressures, social expectations, never-ending competition and meeting other people's expectations. Individually we chose to start living life on our own terms. It has taken us a while to discover what that means and it has been a 20 year journey navigating the corporate world, selling up and moving countries, experiencing our own highs and lows, which included burnout. This in turn brought us together, as we sought ultimate balance in our lives! Balance Boost comprises of a Life Coach and a Nutritional Therapy Practitioner,  together we empower you to achieve balance and success in every aspect of your life including health, career, relationship and finding your sense of purpose. Live purposefully every day and live the life YOU dream of.   BOOK NOW FOR A FREE 30 MIN DISCOVERY SESSION
Balance Boost
Servicing area
Coogee / Eastern suburbs Sydney & Online
---
Focus areas
Purpose
Anxiety
Personal breakthrough
Stress management
Love
Optimal health
---
---
Who We Are:
Life Coach - Dara Cassidy
From the age of 16, my dream was to move out of home, buy my own home, have a nice car and start living life how I wanted to…. Sounds like your average teenager and that I did. By the age of 23 I had switched careers to one I could see a steady, safe career path, which enabled me to buy my own home, well 50% to begin with and by aged 25 I owned 100% of my apartment, 40 mins from London and had my dream car, a brand new golf. Not a bad start to adulthood. During this time I was diagnosed with an Inflammatory Bowel Disease, which I just took in my stride, I mean it runs the family and I have medication, so that was that, just accept it and move on?!
Now what to do?! I was then faced with what I felt were life's questions: "Am I now happy?" "Am I now fulfilled" "Is this it?" Did I make a difference?" Is there anything I can do to make a difference to my health"? My intention to be happy with the answers led to beginning of my journey of personal breakthroughs, travel, meeting new people, moving countries, nutrition, alternative therapies, holistic therapies and ultimately live life to the full, be present, live in the moment and strive for ultimate balance, to strengthen and share my gifts so that I might inspire others to live purposefully every day, get clarity as to what this means and live the life they dream off.
How - I empower you to break down your mental and physical barriers, that are preventing you moving forward, so you can reconnect to your true passions and create a clear pathway to making these a reality. Find your purpose in life—and then live it. I do this by identifying the gaps and barriers that currently exist for you, breaking through them with various holistic coaching modalities such as neuro linguistic programming, behavioural analysis and cognitive approaches.
- I provide a non-judgemental space, to focus on you, it's your time, where you can learn about your patterns of behaviour and where you want to develop further. I'm approachable, truth telling, caring, knowledgeable and committed to help you.
- Areas of expertise: Rejuvenation after burnout, regaining control of life, focus and direction, stress management, achieving healthy work/life balance.
Nutritional Therapy Practitioner - Rebecca Poyntz
Even as a child food was a big part of my life. My Dad ran a restaurant for many years and his passion for food certainly rubbed off on me – although I must admit it was more eating it than cooking it! We always had family meals at the dinner table and this ritual of catching up and connecting with others over food is something that I find so important and is often lost in today's fast paced world of eating on the run and TV dinners.
I moved to the big smoke of London at 22 years and it was great and I had a lot of fun surrounded by awesome people! I did all the things I thought I was supposed to do – get a good job, save my money, buy a flat and had all this ticked off by 26. I have always been quite the people pleaser and somewhere in the process of keeping others happy and living up to their perceived expectations I lost myself along the way. This coupled with the fact I was burning the candle at both ends and was eating poorly meant that although outwardly I was doing fine, inwardly not so much. I have always been lucky in that I have never had too much of a weight problem, being tall helps! but my issues manifested themselves in different ways – extremely low energy, high anxiety, skin flare ups, I would have times where my hair would fall out dramatically and I had a number of gut issues as this is where I hold all my stress. I reached a breaking point where I needed to make a change and thus began my journey of discovering what it really was I wanted out of life. I upped sticks and decided to move to Australia to start a new life at 29. Here, over many years and in an effort to find greater clarity around my own health issues and seeing friends go through their own health journeys I rediscovered my love of food and gained a greater understanding of the power it can have.
This led me to undertake further study to expand my knowledge on how the human body works, how it is all interconnected and how what you eat is an integral part of that puzzle.
I am now a Nutritional Therapy Practitioner who is a huge believer in food is medicine and that even small changes in your diet can create and inspire big changes in your life. Today there are so many competing priorities meaning your health can take a back seat and this can lead to longer term implications for your physical, emotional and mental well-being. This has certainly been my own personal experience and for many years whilst I fed my body, I certainly didn't nourish it.
It can be extremely confusing knowing what to eat as there are so many mixed messages out there. Truth be told, what will work for one person will not necessarily work for another – we are all unique and it is not a one size fits all. I will listen to you and work with you to identify what is right for you, based on your own unique circumstances. I will identify any underlying nutritional deficiencies that could be contributing to the health issues you are experiencing and will provide the tools, knowledge and support to enable you to feel re-claim your health and feel energised once again. I firmly believe, that with the right level of support, the change you want to make is firmly within your reach.
- Areas of expertise: Rejuvenation after burnout, Weight Managment, Digestive and Gut Disorders, Fatigue and Hormonal Imbalances
---
What We Offer
Life Coaching & Health and Wellness Packages in person or online.
Our packages comprise 1:1 sessions during which we establish and design a tailored program to suit your individual needs.
*** Special 30 Minute no-obligation "Discovery Intro Session" available when you mention Natural Therapy Pages ***
On request, we also run independant workshops in your space or local community throughout Sydney or online.
Corporate Wellness Packages available geared to improving motivation and productivity.
---
Ready to Boost your Balance?
If you are looking to:
*Achieve optimal health and well-being for you or your workforce
*Energise naturally
*Discover a new sense of purpose and vision for your future
*Regain motivation
*Become the best version of yourself
*Gain clear focus and clarity
*Establish life balance
Get in touch with us now!
"We cannot become what we want by remaining what we are"
---