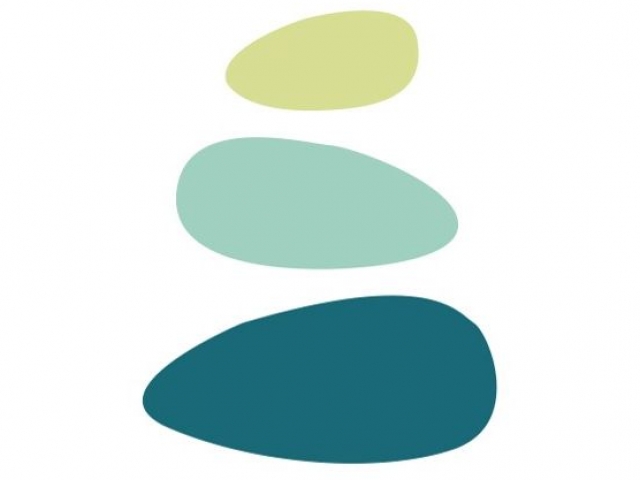 Balance Complementary Medicine
Clicking on the Send Me Details Now button opens an enquiry form where you can message Balance Complementary Medicine directly
Send Me Details Now
Acupuncture aims to stimulate and strengthen the body's natural healing mechanisms and restore balance.
Chinese Medicine at Balance
Servicing area
Westfield Southland, City of Bayside
---
Focus areas
Arthritis
Cancer management
Eczema
Hormonal imbalance
Menopause
Depression
---
---

The ancient practice of Acupuncture is a modality integrated with Traditional Chinese Medicine (TCM). The basis of Chinese philosophy and acupuncture theory is holistic, and acknowledges the existence of a primary energetic force behind all life and the relationship between the individual and environment. Specific diagnostic tools such as Tongue, Pulse Diagnosis and Hara diagnosis (abdominal palpation) are used to assess an individual's overall health and treatment needs.

Acupuncture involves the insertion of fine pins into specific acu-points to harmonise the flow of qi (vital energy) in the body. Other non-insertive techniques like moxibustion, cupping, acupressure or laser acupuncture may be used alone or in conjunction with the acupuncture treatment.

Acupuncture can be used to treat a variety of health conditions and was originally used on ancient China to prevent illness. Some conditions which may respond well to acupuncture include:
Musculoskeletal problems such as lower back pain, tennis and golfers elbow, tendonitis, knee and joint problems, shoulder and neck tension, pain management.
Pre-conception care, fertility & IVF support
Pregnancy conditions such as morning sickness, synthesis pubis, sciatica, miscarrage prevention, varicous veins, constipation, breech presentation and pre-birth acupuncture to help prepare the body for labour and natural labour induction.
Menstrual and hormonal issues such as menopause
Sinus and immune problems
Low energy levels and chronic fatigue
Nervous tension, anxiety and mood disorders
---
Fertility Acupuncture for Women and Men

Preconception fertility care is based on helping your body produce the healthiest eggs and sperm possible.

Although the focus is often on women in fertility issues, the reality is that men share 50% of the responsibility in the creation of a healthy embryo.

Traditional Chinese Medicine aims through the use of acupuncture, herbs and lifestyle advice to achieve the following:
Regulate a women's hormonal cycle: A regular cycle with good quality fertile mucus, pain free ovulation and a pain free period with good quality red blood indicates a balanced hormonal cycle and a healthy body.
Improve sperm quality and sperm motility
---
Cosmetic Acupuncture for facial renewal and health and wellbeing enhancement

Balance Complementary Medicine is one of the few clinics in Bayside, Melbourne to offer Acupuncture Facial Renewal. Cosmetic acupuncture is very popular for people who want a natural approach to healthy aging. Kate Moss and Demi Moore are just some of the celebrities who use this natural technique to promote health and improve skin radiance and appearance.

Our Cosmetic Acupuncturists are amongst the most highly trained and best in Australia and hold bachelor degrees in Acupuncture as well as post graduate studies in Constitutional Acupuncture Facial Renewal, Constitutional Facial Renewal and Advanced Constitutional Acupuncture Facial Renewal.

Acupuncture Facial Renewal is a safe, effective and holistic approach to balancing internal health with external radiance to get you looking and feeling your best! Benefits include
Improved collagen/elastin production and muscle tone
Decrease of fine lines and diminishment of larger wrinkles
Reduction of bags, sagging and sunken tendencies and double chin
Lifting of drooping eyelids
Improvement in appearance of hyperpigmentation
Increased local blood flow and lymph circulation
Reduction of stress and promotion of total health and wellbeing.
A general course of treatment usually involves 12-15 sessions where the patient comes once to twice a week.



---
Call 03 9585 6635 to book an Acupuncture, Fertility Acupuncture or Cosmetic Acupuncture treatment with Tash Nirmalarajah, Roy Hughson or Juanita Jolly.
Qualifications
Bachelor of Health Science In Naturopathy (Endeavour College of Natural Health)
Bachelor of Health Science In Chinese Medicine
Registered Acupuncturist (The Chinese Medicine Board of Australia)
Chinese Medicine Board of Australia
Bachelor of Health Science In Acupuncture Therapy
Bachelor of Health Science In Traditional Chinese Medicine
Professional Membership
ATMS - Australian Traditional Medicine Society
---