Member since 2004
Banksia Women's Healing Centre
1/288 Dawson pde
Arana Hills QLD 4054
Servicing area: Arana Hills, Everton Park, Ferny Hills, Keperra, Brisbane, Queensland
Wellness
Tight muscles
Love
...
Want to find out my availability, pricing or opening hours? Click on Send Me Details Now to get started.
Clicking on the Send Me Details Now button opens an enquiry form where you can message Katie Pattison directly.
Empowering Women just like you to be Happy and Healthy
About Us
---

Are you juggling life, feeling overwhelmed, exhausted and stressed?


Wouldn't it be great to feel in balance again, your life flowing smoothly and being able to calmly tackle all the surprises life throws at you?
Well, sometimes you need a bit of help to bring you back into balance.
That's where Banksia Women's Healing Centre has worked with women like you, since 1995, to help reduce and manage pain, improve health and bring your body back into harmony. While we assist with a wide range of health issues, we focus on women's health, pain,weight and stress management.
As a holistic healing centre we guide your health and overall wellbeing through our wide range of natural therapies, health care products and supporting care modalities.
Simply give us a call or click the 'Make an Enquiry' button for more information.
Online appointment booking click here



---

Services On Offer


At Banksia Women's Healing Centre, a safe-haven for women, managed by women, we aim to support you in managing stress and overwhelm and work with you to bring back and maintain your happiness, confidence and energy so you can enjoy life.
Modalities we offer:
Australian Bush Flower Essences
---

Natural Health Seminars

Banksia Women's Healing Centre runs regular seminars throughout the year to help you improve your health. At these information rich workshops you will learn various natural ways to balance your life at home.

Seminars include:
Menopause - An Owners Manual
---

Menopause - An Owners Guide

Does this sound familiar?
Tired all the time – forgotten what good sleep is
You can cook eggs on your hot flushes
You go from placid to volcanic in 0.5 second
Your brain is set on permanent fuzzy
Bulges suddenly appear where yesterday there were none
The wrong bits of you are suddenly dry and other bits wet
You sport a better mo than Merv Hughes

Welcome to Menopause!

When we go through puberty we are inundated with information – however what about when we are heading into menopause?

At this seminar you will learn:
Why not all hot flushes are the same
Simple, quick everyday things you can do to manage your menopause
Why Chinese Herbs are not something you get with fried rice, but are the most powerful natural menopause support in the world
How to prepare your body before, during and after menopause
To rediscover who you are now
Why being gentle with yourself is sometimes the best medicine
Essential oils to balance moods, calm nerves and relax
Things to do at home to deal with sleepless nights
Why tight muscles and stress go hand in hand with hot flushes and anxiety

You will also discover:
Why puff puff pant pant exercise is dead
How to exercise despite feeling tired all the time
How exercise impacts depression
How to strengthen your inner core so your outer transition is easier
Why exercising with friends is 10 times more powerful than exercising alone

Plus:
The foods to eat and the ones to avoid to stop fuelling your hot flushes and anger blasts
How to eat healthy without living on mung beans
It's not just about what you put in your mouth that puts on weight
A 7 day eating plan that keeps you full, cools the flushes and helps you lose weight
Different options to shop and find what your body really needs
---

Stop Being a Stress Bunny & Regain Your Life

Stress is a natural part of life – but what happens when you have too much stress?
You have a fuse that is shorter than a firecracker, your blood pressure explodes the machine and sleep is a thing of the past.

In this workshop you learn how to naturally release your pressure valve, unwind, relax and come back into balance.


---

Opening Hours

Mon: 9am - 12pm
Tues & Wed: 9am - 12pm & 2pm - 7.00pm
Thur: 3pm - 7pm
Fri: 9am - 12pm


Medical rebates on some modalities are available (some can also be processed electronically).
---

Kate Pattison BHSc Acupuncture
Kate Pattison is a member of the Australian Acupuncture and Chinese Medicine Association (AACMA) and is registered with the Australian Health Practitioner Regulation Agency (AHPRA).
Kate undertook her training at the Australian College of Natural Medicine and Endeavour College of Natural Health, where she qualified with a Bachelor of Health Science and a Cert IV in TuiNa massage (translated as push/pull, utilizing Acupressure points) in 2010.
Experience combined with qualifications
While completing an internship in Guanxi China, Kate practiced at three hospitals to further advance her knowledge and skills in Acupuncture and Traditional Chinese Medicine (TCM).
Further undertaking study in Kinesiology, Kate is also regularly travelling to learn new acupuncture skills and techniques from Masters in the field
Kate always knew that she would be working in a field that involved helping people. It was not until she experienced the benefits of Acupuncture herself in 2003 that her interest was sparked in the TCM field. She began her own journey into the world of natural modalities in 2004.
Kate focuses on women's health, stress, headaches, emotional disorders and musculoskeletal conditions. In her services she incorporates Acupuncture, Chinese TuiNa massage, Cupping, Gua Sha and moxibustion.
Kate has a natural joy and enthusiasm for life and healing. She believes deeply in the power of education and teaches her clients how to avoid further health problems with lifestyle and dietary guidance.
Her love for hula hooping started in 2012 and Kate now performs professionally at events. Mountain bike riding, travel, training her Alpacas and socializing are important to her happiness.
---

Carolyn Ellaway – DipHsc Nutritionist

Carolyn has been an accredited member of the Australian Traditional Medicine Society since 2004. She is a firm believer that we can all enjoy a positive relationship with food, nourishing and nurturing our body with nutrition that is the right fit for each of us.

After the onset of some skin issues and weight gain in her mid-twenties, Carolyn tried many diet plans with varied levels of short-term success. This experience along with her desire to help empower others, led her to digg deeper into food and it's relationship to a persons wellbeing. She embarked on the study of a Diploma of Health Science – Nutrition, at the Australian College of Natural Medicine Brisbane and upon graduation in 2005, was presented with the Award for Excellence in Nutritional Medicine.

She has continued to follow her passion for Food as Medicine alongside raising a family, making it an essential part of a busy, active family life. Experience has shown that good health begins in the gut and healing the gut has remained one of Carolyn's areas of strong interest.

Prior to studying her diploma, Carolyn lived and worked abroad, settling in England for three years and travelling (with backpack!) to Western and Eastern Europe and Asia, followed by another three years in France and Italy – including the lesser-known French Island of Reunion - igniting a true appreciation for culinary simplicity and flavours.

Carolyn has always sought to do things a bit differently. She believes that nutrition is not about counting calories or kilojoules; but nurturing our bodies with the abundance of fresh foods available to us, learning what foods are right for us, which ones are beneficial for us at different life stages and how to prepare and enjoy them. Her approach is about getting back to basics with food – fresh, simple, wholesome and health supporting.

She enjoys partnering with her clients to support and encourage them on their journey to nurture the body back to full health and vitality, recognising the challenge we all face to maintain balance and fit good nutrition into our busy daily lives.

Simply give us a call! For more information about the best services for your needs
---
Qualification details
Bachelor Health Science (Acupuncture)

Diploma Health Science (Acupuncture)

Remedial Massage Therapist

Member of the Australian Natural Therapies Association

Member of the Australian Association of Massage Therapists
---
See Also...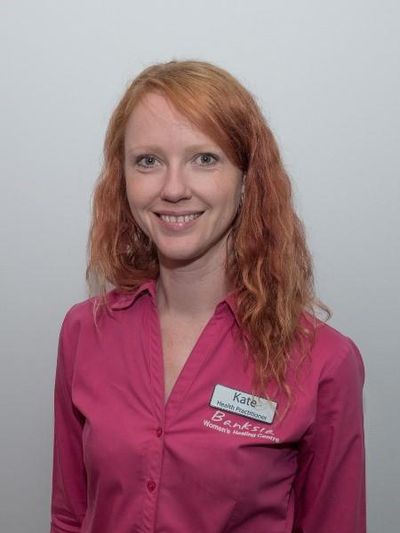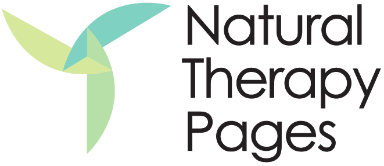 Banksia Women's Healing Centre