Member since 2010
Banora Physical Therapies
4/ 36 Machinery drv
Tweed Heads South NSW 2486
Oncology & Remedial Massage
Banora Physical Therapies - Massage
---
Oncology Massage
Oncology Massage is a very gentle massage method which has been adapted to an individual with, or has a history of cancer. Deep tissue massage that is conducted on an oncology client can leave the individual feeling pain and discomfort days afterwards as chemotherapy can cause thinning of the skin and brittles bones. Thus a lighter and gentler approach is utilised. As it is far more relaxing Oncology Massage is able to assist and benefit the frail, palliative care clients, critically ill, carers and may be utilised effective for patients pre and post operations, and for those experiencing chronic pain.
For more information, click here.
---
Remedial Massage
Remedial Massage therapists focus on your body and utilise specialised methods to focus on the client's injury, joint, postural or soft tissue issues, enhance circulation, reduce pain and release muscle tension.
It has been proven that Remedial Massage provides positive benefits for many health disorders such as:


Back pain


Headaches


Depression


Insomnia


Chronic Pain


Arthritis


For more information, click here.
---
See Also...
Banora Physical Therapies
Banora Physical Therapies has been a leading clinic since it was established in 2005. Our amazing team of physiotherapists, oncology & remedial therapists, exercise physiologist and fitness trainers are highly trained clinicians who effectively and quickly treat a variety of conditions such as back/spinal pain, sports injuries, neurological conditions, injuries or work related complaints.
Banora Physical Therapies - Physiotherapy
All Australians can benefit from physiotherapy at some point in their lives. While it is well-known that physiotherapists treat injuries, increasing numbers of Australians are coming to physiotherapists when they want to take control of their health and stay well.
Banora Physical Therapies - Hydrotherapy
Hydrotherapy can be used to speed up the recovery of patients that are unable to weight-bear or can only partially weight-bear following surgery or injury, by increasing range of movement and maintaining muscle strength.
---
Service categories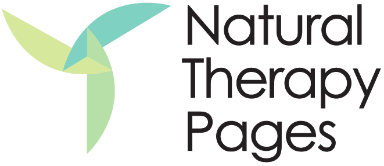 Banora Physical Therapies