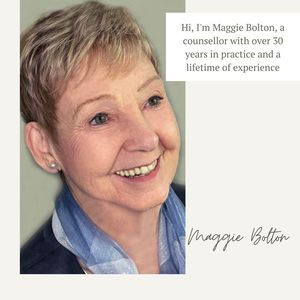 Member since 2010
BAREBONES Results Coaching
43 GODFREY rd
Artarmon NSW 2064
Servicing area: Sydney & Country, New South Wales, Artarmon, Chatswood, North Sydney, St Leonards, Lane Cove
Mental health
Inner power
Self-help
...
Want to find out my availability, pricing or opening hours? Click on Send Me Details Now to get started.
Clicking on the Send Me Details Now button opens an enquiry form where you can message Maggie Bolton directly.
Want to be less stressed, happier or get along better with the important people in your life?
As an experienced professional with 30 years in the COACHING, TRAINING AND COUNSELLING business, my clients have successfully been guided in resetting and changing their mindsets leading to happier more fulfilling relationships and increased personal freedom. This could be YOU.
Do you desperately want to avoid disharmony in your daily existence?
Do you want to give up living life in peaks and troughs?
Do you want to have less stress and get your life together?
Do you want to BE the person you really are?
Are you ready to learn the secret of success?
With the support and guidance of BAREBONES Results Coaching – You CAN CHANGE YOUR LIFE!
Read more on my profile pages and then contact BAREBONES Results Coaching at barebone@ozemail.com.au to arrange a 15-minute call to discover whether you would be a good fit for any of my courses and find out more about my Coaching packages and personal growth opportunities.
BAREBONES Results Coaching
"Experience a new sense of freedom"
BAREBONES Results Coaching Counselling (Online), Well Being, Successful Parenting
Start the most important conversation in your life – and get MORE of what you WANT in life by…
Delving deeper into how YOU tick and use YOUR personal power.

Acknowledge the struggle YOU have to be recognized, feel important, valued, worthy, skilful, competent, noticed.

Focus on the loving, caring, worthy, freedom-loving and playful person YOU are.

Explore how YOU make, build, and maintain the important relationships in YOUR life.
Who is BAREBONES Results Coaching designed for?
These programs and courses are applicable to anyone and everyone in all walks of life! These are essential learning to cope with and manage the daily struggles we all experience in our relationships.
For example:
Experience harmful, disruptive, and stressful periods within your relationships?

Do you unwittingly but consistently drive others away?

Are you left dissatisfied, sad, and battling to gain control?

Feel overwhelmed when building or maintaining meaningful and workable relationships?
BAREBONES Results Coaching involves a very practical approach by providing realistic and workable daily strategies that lead YOU to:
Examine your own beliefs and the behaviours that may be holding you back.

Discover your motivation for change.

Reflect and honestly and self-evaluate ineffective habits.

Reject "the carrot and a stick" system of rewards you use on yourself.

Develop your personal system of self-satisfaction, inner pride and joy in your whole life.

Experience and recognise new inner power, mental well-being, meaningful stressless relationships.

Acknowledge responsibility for your own choices and actions.

Achieve untold new-found freedom and harmony in your life.
What kind of coaching services does BAREBONES Results Coaching offer?
Life Coaching

Counselling

Successful Parenting

Self-Management

Mental Wellbeing

Self-Help

Professional/Workplace Coaching
WHO WOULD BENEFIT FROM BAREBONES Results Coaching?
PROFESSIONAL RELATIONSHIPS
Managers

Leaders

Educators, at all levels

Advisers

Supervisors

Parents

Grand parents

Health Professionals

Psychologists

Social Workers

Mental Health Workers

Well-being Leaders

Counsellors

Coaches
PERSONAL RELATIONSHIPS
Individual one-on-one coaching

Family coaching

Parents/Grandparents coaching (with or without their children)

Couples

Singles

Pre-marriage
WHAT KINDS OF TOPICS DOES BAREBONES Results Coaching COVER?
By applying a positive psychology that anyone can understand, let me teach you about:
Satisfying your Basic Needs (life happiness).

Your Secret World – How you would really like your life to be.

Managing Challenging relationships.

Maintaining control in challenging conversations.

Effective-Ineffective communication – Happiness or Unhappiness – Your Choice!

Marriage or Partner – Who can you control?

Parenting Made Easy – 5 tips for Stress-free Parenting.

Discipline AND Punishment versus Self-Managing Children – How do you want to raise your kids?

Families – What's Your Problem?

School – Focus on Success – It's just the way you look at it.

Work – Who are Your problem people?

Grandparents – Learn from your grand-children.
BAREBONES Results Coaching: You can begin with a long or short program.
LONG Courses:
My initial Basic Intensive Training program of 27 hours is the first step in a Five Step training program leading to Certification in Choice Theory®, Reality Therapy and Lead Management.
CHOICE THEORY® – Is a new positive psychology of Personal Freedom which explains why we choose to behave the way we do and how we can get along better with one another.
REALITY THERAPY – The questioning technique that is non-adversarial and focuses on having and resolving challenging conversations with friends, family and colleagues.
LEAD MANAGEMENT – A way of managing people in a practical non-adversarial systems model that leads people to take More Effective Control of their lives, accept responsibility and demonstrate accountability through learning honest self-evaluation techniques.
What will you learn?
You will experience these kinds of essential learning outcomes:
Light-bulb moment experiences in key life challenges.

Clients changing their mental model from "Outside in" to "Inside out".

The process of gaining more effective control in your relationships and life.

Feel happier and less stressed to enjoy your life.

Finish with the feeling of empowerment to drive your life where you want it to be.

Understanding the forces driving your behaviours and relationship challenges.
Become equipped with both strategies and processes to effectively problem solve in a new informed and educated manner in every aspect of your life.
BAREBONES Results Coaching and Workshops
Experience a new sense of PERSONAL FREEDOM and DIRECTION.
Explore the POWER OF YOUR MIND
By understanding YOURSELF AND why YOU choose the behaviours YOU choose.
Learn how YOUR choice of behaviours impact your daily life.
"SHORT COURSE" STARTER PACKAGE: Includes Six (6) One Hour (1) per Fortnight Session
NEED to change your mindset and enter a new empowered phase of your life? Check out my services pages, and then contact me today to arrange a 15-minute call to discover whether you would be a good fit for any of my courses. Find out more about my Life Coaching packages, Workshops and personal growth opportunities.
Contact: BAREBONES Results Coaching
Email: barebone@ozemail.com.au
Mobile: 0408 901 425
BAREBONES Results Coaching
"Experience a new sense of freedom"
Qualification details
As the business owner and a practiced professional in responsibility and accountability, I am a Senior Faculty member, Instructor and practitioner of Glasser International, Glasser Australia as well as a Professional, Fellow or Life Member of a number of Australian professional associations which require me to maintain current credentials through a mixture of continuing professional development and consulting hours. My qualifications includes: Dip PE. CDAA Fellow and Life Member (Career Development Association Australia) Career Guidance, Counselling, Job Transition and Assessment Coach Certificate IV Workplace Training and Assessment Life Coach and Results Coach, MACA Registered Counsellor Glasser International Senior Faculty Choice Theory, Reality Therapy Certified (CTRTC) CTRTC Lead Management Consulting, Glasser Australia Senior Faculty and Life Member Glasser International Senior Faculty, National and International Speaker, and Presenter
---
Service categories
This practitioner provides online consults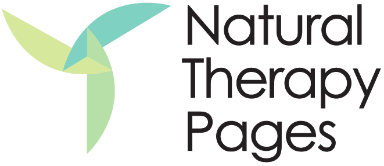 BAREBONES Results Coaching