Member since 2013
Bek Walker, Naturopath & Masseuse
Bek Walker
Inner Sanctum
68 Magellan st
Lismore NSW 2480
Bask Holistic Health is an integrative Natural Medicine clinic that offers services for people who are looking for more natural, effective and self-empowering health solutions.
About Bek Walker - Bask Holistic Health & Massage
---
Wellbeing in body, mind & spirit...

Bask Holistic Health provides personalised support to help you achieve your optimal wellness in body, mind and spirit.

Bek Walker offers the following therapies:
Naturopathy
Herbal Medicine
Therapeutic Massage
Holistic Pulsing
Body Psychotherapy.


Whether you are unwell, rundown or just in need of some nurturing and support as you make your way on the path to greater wellness... set your intention and book with Bask today!

About Bek

Bek Walker - Naturopath, Massage Therapist, Body Psychotherapist.
Bek is a Holistic Practitioner with training in a range of modalities including Naturopathy, Herbal Medicine, Remedial and Relaxation Massage, Holistic Pulsing, and Body-based Psychotherapy.

She is a member of the Australian Traditional Medicine Society and holds private health fund accreditation within Australia.

Bek's approach is to work in an integrative and individual way to help her clients heal naturally, create greater physical, mental and emotional wellbeing, and gain more peace, pleasure and vibrance in their lives.

If you are receiving treatment from other healthcare practitioners, Bek is happy to work in a collaborative and complementary manner to help you achieve your best possible wellness outcomes.


For more information about any of the Natural Therapies offered at Bask Holistic Health, call Bek Walker or click on the 'Make an Enquiry' button below.
Qualification details
---
Bachelor of Naturopathy
Diploma of Body Psychotherapy
Certificate in Holistic Pulsing
---
Service categories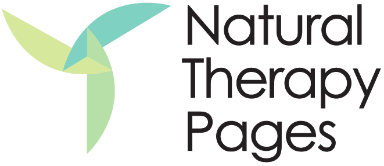 Bek Walker, Naturopath & Masseuse