Find a Shiatsu Therapist in your area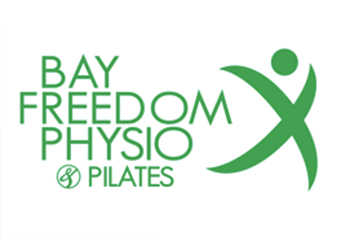 Member since 2018
Bay Freedom Physio & Pilates
Supervision
Physical therapy
Stiffness
...
Want to find out my availability, pricing or opening hours? Click on Send Me Details Now to get started.
Clicking on the Send Me Details Now button opens an enquiry form where you can message Tim Pritchard directly.
Experience a genuine, caring approach, freeing you from pain and helping you embody your potiential.
Bay Freedom Physiotherapy and Pilates offers flexible hours, home visits and no referral is necessary. Contact us today and feel the difference.
Bay Freedom Physio & Pilates
---
ABOUT
Our Team
Tim Pritchard
Tim has been consulting in Bayside and surrounding suburbs since 1993.
His genuine caring approach to injury recovery and optimising mobility has been utilised by leading musculoskeletal specialists and in elite sports for post surgical, periperal and spinal joint disorders and in the treatment of long term rehabilitation of complex work and transport injuries.
Tim has a Bachelor of Applied Science (Physio) with extensive postgraduate education and is a Member of the Australian Physiotherapy Association with Sports and Musculoskeletal Accreditation.
Our Methods
Our team have expertise in a range of 'world's best practice' evidence based techniques and treatment options to best suit your conditions such as, to name just a few:

Gentle joint mobilisation to reduce pain, and stiffness using a variety of techniques to help muscles and joints to work to their full potential. It helps repair damage by speeding up the healing process while reducing pain and stiffness.
Muscle re-education strengthens, repairs and can prevent injury. Physiotherapists can have an important role in rehabilitation and can help prevent problems from returning or even happening in the first place.
Myotherapy (or muscle therapy) relieves pain, reduces swelling and speeds up the healing process. Myotherapy is a form physical therapy used to treat or prevent soft tissue pain and restricted joint movement. The philosophy of myotherapy is founded on Western medical principles including anatomy, physiology and biomechanics. Techniques include massage, stretching, acupressure and dry needling/acupuncture.
Clinical Pilates builds core stability, general mobility, strength and fitness through a tailor-made exercise program consisting of mat, standing or apparatus facilitated exercises, stretches and positions that strengthen the core trunk and pelvic muscles.
The team at Bay Freedom Physiotherapy and Pilates will draw on a wide range of treatment options and therapies and tailor them to your specific needs.
---
SERVICES
Physiotherapy at Bay Freedom
Physiotherapy uses a variety of techniques to help your muscles and joints work to their full potential. It helps repair damage by speeding up the healing process and reducing pain and stiffness.
It is a branch of treatment that uses physical means to relieve pain, regain range of movement, restore muscle strength and return patients to normal activities of daily living.
Bay Freedom Physiotherapy and Pilates uses methods such as gentle joint mobilisation, muscle re-education, and myotherapy (massage, stretching, acupressure, dry needling/acupuncture) to treat a wide range of issues.
They specialise in the treatment of:
Headaches


Back pain


Muscle pains


Neck pain


Osteoarthritis


Poor balance


Occupational strains


Bay Freedom Physiotherapy and Pilates can also help you to regain your health and well-being if you have been suffering from:
Spinal disorders


Ageing strains


Occupational injuries


Poor posture


Sports injury


Physiotherapists also have an important role in rehabilitation and their advice can help you prevent problems from returning or even happening in the first place.
Experience our expert's calm, reassuring manner and plain-English explanations and advice about how to best manage your condition.
Pilates at Bay Freedom
Clinical Pilates helps build a strong abdominal core, from the deep inner layer of muscles to the more superficial layers. Core strength combined with pelvic stability is the origins from which a strong mid-section of the spine is built. This stabilises the torso and enables stable and firm movement to flow.
Recent research has shown that specific exercise programs designed and supervised by Physiotherapists are the most effective management for problems such as tendinopathies, muscular tears and back pain.
Clinical Pilates is used by Physiotherapists to:
reduce pain


correct biomechanics


improve posture


improve flexibility


improve tone and strength


enhance athletic performance


prevent injury


Patients commencing a Clinical Pilates program require close supervision by a certified Physiotherapist. This ensures the patient masters the techniques of Pilates while a specific program for their rehabilitation is devised.
As the patient progresses through the sessions, movements which once seemed clumsy and awkward are performed with co-ordination and ease.
At this point the patient can progress from supervised sessions to semi-supervised sessions and finally to unsupervised sessions. Technique and exercise upgrades are encouraged regularly to maintain progress. Programs are eventually progressed to high level floor work and home exercise programs.
Clinical Pilates is covered by Workcover, TAC and private health insurance. HICAPS facilities are available.
---
For enquiries and booking at any of our consulting sites, please call 1300 BAY HEALTH. Alternatively, please feel free to use the contact form below to get in touch.
---
Service categories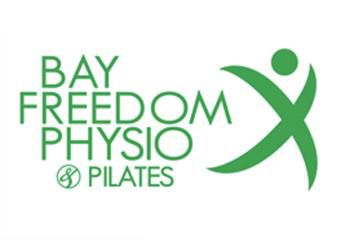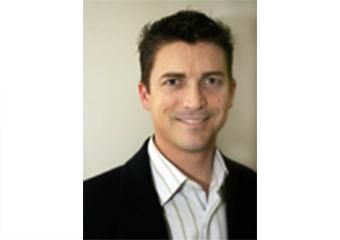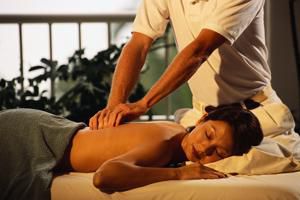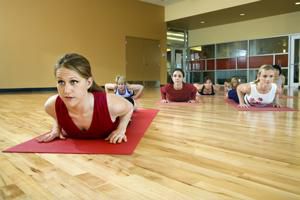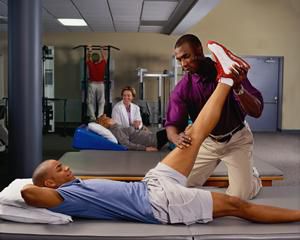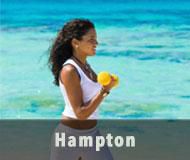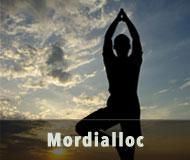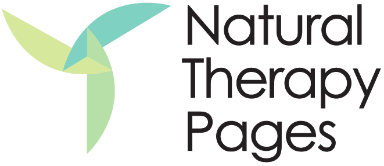 Bay Freedom Physio & Pilates