Bayside Acupuncture Chiropractic & Natural Therapies Pty Ltd
2 Wheeler Crt
Brinsmead QLD 4870
Growth
Functional medicine
Tight muscles
...
Want to find out my availability, pricing or opening hours? Click on Send Me Details Now to get started.
Clicking on the Send Me Details Now button opens an enquiry form where you can message the practitioner directly.
Located in Manunda, Bayside Acupuncture Chiropractic & Natural Therapies provide Naturopathic consultations, diagnosis and treatments that assist your body to return to good health using its innate self-healing processes.
Bayside Acupuncture Chiropractic & Natural Therapies - Naturopathy
---

Naturopathy is a healing modality with its foundation in the belief that prevention, treatment and optimal health can be achieved through the use of therapies and substances that encourage individuals' inherent self-healing processes.

Harnessing the healing energies of the natural world, Naturopaths identify and remove hindrances to your ability to heal and recover from health challenges. Naturopaths seek to diagnose and clear the root causes of health conditions as opposed to eliminating or suppressing symptoms.

Naturopaths have the following three protocols:

Using methods and remedies which minimise the risk of side effects, using as little force as possible to identify and treat conditions;
Avoid wherever possible the adverse suppression of symptoms; and
Acknowledge, respect, and work in harmony with the individuals' self-healing process.
Bayside's supplement range includes products that can only be prescribed by a qualified Naturopath. We do not offer multi-level marketing products. Our goal is to source the majority of our products from Australian manufacturers. Prescriptions will be from these supplement brands:

Metagenics
Orthoplex
BioCeuticals
Sunray
MediHerb
Optimal
The Herb Extract Company
The Pharmaceutical Plant Company
---
For information about fees or to make a booking please click here
---
Qualification details
1973 - Naturopathic Diploma
The New Zealand Association of Naturopath and Osteopaths

1974 - Correspondence Course in Homoeopathy
Health Science Press, Sussex, U.K. through the New Zealand Homoeopathy Society

1975 - Diploma of Remedial Massage
The NSW College of Naturopathic Sciences

1976 - Diploma of Osteopathy
The NSW College of Naturopathic Sciences

1976 - Diploma of Naturopathy
The NSW College of Naturopathic Sciences

1977 - Advanced Diploma Course of Chinese Acupuncture
Hong Kong College of Chinese Acupuncture

1979 - Bachelor of Acupuncture
International College of Oriental Medicine, Netherlands

1982 - Certificate of Registration, Chiropractor, no. 475
Victoria Chiropractic and Osteopathic Registration Board

1983 - Advanced Acupuncture Course
Academy of Traditional Chinese Medicine, Beijing

1984 - Adanced (German) Iridology
Australian College of Nutrition and Preventive Medicine

1984 - Certificate of Chiropractic Clinical Practice
Philip Institute of Technology, Victoria

1985 - Instruction course in Myorthotics
The Preventive Medicine Movement

1985 - Course 1 of Instructional, Opthalmotropic Phenomena
The Institute for Research into Iris Studies Pty Ltd (inc ACT)

1985 - Certificate Nutritional Chemistry
The Preventive Medicine Movement

1986 - Introductory Course in Traditional Herbal Medicine
Australian Acupuncture College & Nanjing Acupuncture & Moxibustion Training College, Melbourne

1988 - Post Grad Diploma of Nutritional Medicine
Blackmores Laboratories

1988 - Post Grad Diploma of Botanic Medicine
The Southern Cross Herbal School

Post Grad Diploma of Chinese Herbal Medicine
Australian College of Oriental Medicine

1989 - Advanced Model of Erickson Hypnosis
Australian Institute of Neuro-Linguistic Programming Inc

1994 - Graduate Diploma Chinese Herbal Medicine, Section 1(&)2, as set down in the guidelines for TCM curriculum at tertiary level 17(&)18

2010 - Fellowship of Antiaging Medicine
Board Certified American Academy of Antiaging Medicine

2013-2014 Worldwide Leaders in Healthcare
International Association of Healthcare Professionals recognises Colin Charnley as a world leader in healthcare and top Chiropractor Manunda, Queensland.
---
See Also...
Bayside Acupuncture Chiropractic & Natural Therapies Pty Ltd
Would you like more energy? Do you struggle with pain? Combining the powerful healing of Low Level Light Therapy with more than 35 years of education and clinical practice, Colin Charnley will diagnose and treat your symptoms, enabling you to return to optimum health.
Bayside Acupuncture Chiropractic & Natural Therapies - TCM
Do you feel drawn to a holistic system of health and healing, with its foundations in the concept of harmony and balance? Call Bayside Acupuncture Chiropractic & Natural Therapies to see how Traditional Chinese Medicine can help you.
---
Service categories
This practitioner provides online consults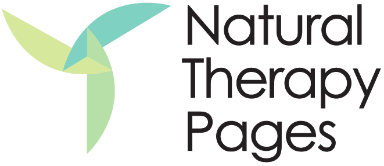 Bayside Acupuncture Chiropractic & Natural Therapies Pty Ltd