Bayside Acupuncture Chiropractic & Natural Therapies Pty Ltd
2 Wheeler crt
Brinsmead QLD 4870
Growth
Functional medicine
Tight muscles
...
Want to find out my availability, pricing or opening hours? Click on Send Me Details Now to get started.
Clicking on the Send Me Details Now button opens an enquiry form where you can message the practitioner directly.
Do you feel drawn to a holistic system of health and healing, with its foundations in the concept of harmony and balance? Call Bayside Acupuncture Chiropractic & Natural Therapies to see how Traditional Chinese Medicine can help you.
Bayside Acupuncture Chiropractic & Natural Therapies - TCM
---

TCM is a self-contained holistic healing system with a unique set of theories of anatomy, health and treatment. TCM focuses on diet and prevention and uses acupuncture, herbal medicine, massage and exercise, to stimulate the body's innate ability to heal itself.

'Cupping' is a relatively unheard-of TCM technique that employs suction by way of small glass cups placed on the skin. Cupping is in some ways akin to the inverse of massage - instead of using downward pressure on muscles, it applies light pressure to bring them upward. Cupping is able to loosen muscles, stimulate blood flow, and calm the nervous system (it is ideal for treating high blood pressure). Cupping is efficacious in the relief of back and neck pain, tight muscles, anxiety, fatigue, migraine and rheumatism.

Another lesser-known TCM technique used at our clinic is Moxibustion (Moxa). Its use dates back thousands of years and involves the burning of the herb mugwort to facilitate healing. Moxa gently heats tissue and muscles with the purpose of strengthening the blood, stimulating qi flow and supporting overall health. If a cold or stagnant condition is diagnosed, Moxa expels cold and heats the meridians, allowing a smoother flow of blood and qi.



---
For information about fees or to make a booking please click here
---
Qualification details
1973 - Naturopathic Diploma
The New Zealand Association of Naturopath and Osteopaths

1974 - Correspondence Course in Homoeopathy
Health Science Press, Sussex, U.K. through the New Zealand Homoeopathy Society

1975 - Diploma of Remedial Massage
The NSW College of Naturopathic Sciences

1976 - Diploma of Osteopathy
The NSW College of Naturopathic Sciences

1976 - Diploma of Naturopathy
The NSW College of Naturopathic Sciences

1977 - Advanced Diploma Course of Chinese Acupuncture
Hong Kong College of Chinese Acupuncture

1979 - Bachelor of Acupuncture
International College of Oriental Medicine, Netherlands

1982 - Certificate of Registration, Chiropractor, no. 475
Victoria Chiropractic and Osteopathic Registration Board

1983 - Advanced Acupuncture Course
Academy of Traditional Chinese Medicine, Beijing

1984 - Adanced (German) Iridology
Australian College of Nutrition and Preventive Medicine

1984 - Certificate of Chiropractic Clinical Practice
Philip Institute of Technology, Victoria

1985 - Instruction course in Myorthotics
The Preventive Medicine Movement

1985 - Course 1 of Instructional, Opthalmotropic Phenomena
The Institute for Research into Iris Studies Pty Ltd (inc ACT)

1985 - Certificate Nutritional Chemistry
The Preventive Medicine Movement

1986 - Introductory Course in Traditional Herbal Medicine
Australian Acupuncture College & Nanjing Acupuncture & Moxibustion Training College, Melbourne

1988 - Post Grad Diploma of Nutritional Medicine
Blackmores Laboratories

1988 - Post Grad Diploma of Botanic Medicine
The Southern Cross Herbal School

Post Grad Diploma of Chinese Herbal Medicine
Australian College of Oriental Medicine

1989 - Advanced Model of Erickson Hypnosis
Australian Institute of Neuro-Linguistic Programming Inc

1994 - Graduate Diploma Chinese Herbal Medicine, Section 1(&)2, as set down in the guidelines for TCM curriculum at tertiary level 17(&)18

2010 - Fellowship of Antiaging Medicine
Board Certified American Academy of Antiaging Medicine

2013-2014 Worldwide Leaders in Healthcare
International Association of Healthcare Professionals recognises Colin Charnley as a world leader in healthcare and top Chiropractor Manunda, Queensland.
---
See Also...
Bayside Acupuncture Chiropractic & Natural Therapies Pty Ltd
Would you like more energy? Do you struggle with pain? Combining the powerful healing of Low Level Light Therapy with more than 35 years of education and clinical practice, Colin Charnley will diagnose and treat your symptoms, enabling you to return to optimum health.
---
Service categories
This practitioner provides online consults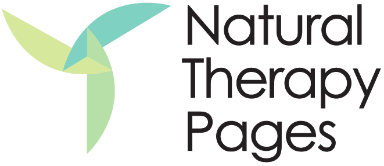 Bayside Acupuncture Chiropractic & Natural Therapies Pty Ltd