Beach's Family Therapy Centre
3 Woodberry rd
Winston Hills NSW 2153
Servicing area: Winston Hills, New South Wales - Zoom / Online Consults Available
Relationship
Love
Home visits
...
Want to find out my availability, pricing or opening hours? Click on Send Me Details Now to get started.
Clicking on the Send Me Details Now button opens an enquiry form where you can message Mary Jane Beach directly.
The truth is that counselling services are now widely regarded as among the healthiest things that you can do for yourself or for the people you love who may be going through some difficulties.



SPECIAL OFFER: 30% off your first visit when you mention Natural Therapy Pages
Beach's Family Therapy Centre - Counselling
---
"Exploring...Positive...Posibilities..."

Marriage Counselling Services, Drug and Alcohol Counselling Sydney

Even in this modern age, a lot of people dont avail of counselling services because of the fear of seeking help or because of the distorted notion that going to a professional counsellor means they are weak or going crazy.

Life is not meant to be lived on your own so it is but normal to reach out for help in certain instances. You just need to make sure that you are seeking counselling services guidance from people who are qualified and have the training required to help you get through the hump in the best way possible.

There are times when talking to a trained counsellor can be beneficial. Counselling services can help you cope with challenges and difficulties or achieve new goals for yourself and your loved ones. This is possible because counselling services are collaborative wherein counsellors help clients understand the roots of their problems and help come up with strategies to overcome them and effect positive changes.

Counselling services are available to people of all ages and from all walks of life. The counsellors are accredited professionals who are committed to provide the highest quality service while assuring strict confidentiality.

What counselling approach do you use?

We use solution-focused therapy so you can achieve results in the shortest amount of time.

Using Solution-Focused Therapy, you can:


Talk about your problems
Think about what you want
Work out the skills you have
Think about your resources
Plan for the future
Work on achievable goals
Many of our clients report the following benefits:
A greater sense of peace, calm and contentment
Renewed energy and motivation for life
The ability to form and sustain rewarding relationships
A greater sense of freedom from overcoming drug and/or alcohol issues


Mary Jane Beach specialises in:


Child Behaviour Difficulties
Personal Coaching
Marriage counselling
Relationship Counselling


What makes Beachs Family Therapy Centre different from other counselling services?


We have a broad range of experience and knowledge to help you with your problems.
We use solution-focused therapy- a proven and powerful way to overcome your issues.
We specialise in relationship and marriage counselling, drug and alcohol counselling and other issues related to your wellbeing.
We work closely with you to help you achieve your goals.


Are you ready to change your life and relationships?

Such issues she assists in include:

Child Behaviour Difficulties which are no doubt one of the most difficult problems a parent can face, but with the right counselling these disabilities or disorders can be correctly addressed and the treatment for an improved future can be introduced.


Personal Coaching individual or relationship coaching is available for those who want to overcome problematic issues by working through them step by step with a personal coach.


Relationship Counselling for families and couples who have unresolved issues and dysfunctional living patterns between them, in which in-depth counselling can work through all these barriers holding back a healthy relationship.


Post Injury Trauma professional guidance can help survivors of trauma and their families begin the recovery process. Trauma counselling offers practical help in teaching skills to manage flashbacks, painful memories and anxiety.


Drug, Alcohol & Gambling addictions to any of these can lead to a devastating life of debt, failed relationships, and even crime. It is important to address these issues if you are suffering from these addictions; and therapy and counselling can assist in the process of relinquishing them.


Gay & Lesbian Issues most gay and lesbian couple issues are the same as the rest of the community. Your sexuality in today's society can be a very confusing issue and support from a skilled counsellor can help you through these very perplexing times.


Anger Management anger can often be an unpredictable and powerful emotion, in which out of control can be very dangerous. If anger becomes out of control it may lead to many problems, at work, in personal relationships and in the overall quality of life. Anger management is a way of dealing with your anger, and how to direct in a positive way.


Sexual or Physical Abuse the effects of abuse can be far reaching. If you are the parent/carer of a child who has recently disclosed abuse you may be struggling to know how to help them to recover. If you are an adult survivor of childhood sexual abuse you may be suffering many long term effects of your abuse. Sufficient counselling can never remove the memory of the fact, but it can help sufferers move on from their trauma, and to enjoy a more positive life.


Childhood Issues can involve a range of matters relating to abuse, domestic violence, divorce, and more, which can carry onto problems later in their life, when they are adults. Once again, therapy and treatment can address all these issues, so as the patient can leave the troubles of their childhood behind, and so they can continue to live freely.
Mary Jane maintains flexible hours for consultation, so please click the 'Make an Enquiry' button to make an appointment to see her.
---
See Also...
Beach's Family Therapy Centre
Mary Jane been working with families for many years, at Redbank House for ten years, private practice for 15 years, She provides services to families with all sorts of issues and combinations. SPECIAL OFFER: 30% off your first visit when you mention Natural Therapy Pages
---
Service categories
This practitioner provides online consults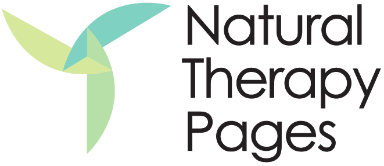 Beach's Family Therapy Centre