Find a Hypnotherapist in your area
Member since 2010
Susie Tuckwell
Servicing area: Servicing Randwick, Coogee, Maroubra & Eastern Suburbs
Growth
Stress management
Counselling
...
Want to find out my availability, pricing or opening hours? Click on Send Me Details Now to get started.
Clicking on the Send Me Details Now button opens an enquiry form where you can message Susie Tuckwell directly.
Hello, I'm Susie Tuckwell. Thank you for visiting my Natural Therapy Page…
I'm a counsellor, psychotherapist and coach, and I specialise in relationships, communication and sexuality. My clients live many diverse lifestyles and range in age from older teenagers to retirees.
As a "clinical counsellor", I am registered at both state and national levels, and have university counselling and sexual health qualifications, which means you are guaranteed that I have a high level of training, ethics, experience and on-going professional development.
This is combined on a practical level with my broad life and work experience. All of which helps me to understand your situation while lending a "can-do" edge to our discussions – a commonsense approach to your real-life issues.
Taking that first step to make an appointment really can be the start of a new and rewarding chapter in your life. With 3 convenient locations in Sydney CBD, Surry Hills and Randwick, I will make every effort to see you as soon as possible.
Phone (02) 9211 7666 or 0414447870
Susie Tuckwell
YOU CAN MAKE YOUR LIFE BETTER!
Our society is a bit strange about sex and relationships, isn't it? The media talks a great deal about both. Yet individually we often keep our personal lives and intimate experiences to ourselves. So, when we have personal worries, concerns or problems, we can feel at a loss. That's where talking to a trained therapist really can make a difference, whether your concern relates more to you as an individual or as a part of a relationship.
...............................................................................
… CHOOSING SUSIE GUARANTEES YOU
• An insightful, highly-trained ally to support you on your personal journey
• Down-to-earth clarity and reality, cutting through stress and muddle
• Caring, experienced, ethical attention
• New options and positive strategies, focused on healing, hope and growth
...............................................................................
CONTACT SUSIE FOR HELP WITH LIFE'S CHALLENGES….
We know instinctively that relationships are the building blocks of a happy and successful life. Yet they can also be a source of challenges and sometimes pain. As an experienced counsellor, psychotherapist and coach, specialising in communication, sexuality and relationships, I am especially equipped to help you turn the situation from pain and stress into understanding and growth.
---
Are these or something similar, YOUR issues?
For you, as an individual…
Creating work-life balance and wellbeing
Recovering from a broken heart
Moving on from loss, separation and divorce
Discovering or re-discovering love, connection and meaning
Dealing with loneliness and uncertainty
Making difficult life choices
Relocation and expatriate adjustment, new beginnings
Stress management and sleep improvement
...............................................................................
In Your Family, Dating, Marriage and Relationships…
Communicating better and increasing enjoyment, intimacy, and fun
Managing the pressures of family and extended family
Deciding on babies
Positive management of the IVF process
Differing levels of sexual desire, "mismatched libido"
Enhancing sexual interest and pleasure
Relationship stress caused by sexual and other addictions
Concerns about disability, illness or ageing
Pre-marriage and marriage counselling
Issues specially related to same-sex couples
Decision-making about "coming out" to family, friends, spouses and partners
Recovering from an affair
...............................................................................
In Sexual and Intimate Matters such as…
Lack of sexual interest and desire
Sexual function difficulties
Self-esteem, body image and sexuality
Premature or delayed ejaculation
Performance anxiety
Difficulties achieving orgasm
Impotence and erection problems
Painful intercourse and vaginismus
Age-related changes to sexual enjoyment
Problems from accidents, illness or medication
...............................................................................
In addition, Susie provides insightful, specialist help with…
Gender identity and other similar concerns
Decision-making about gender transition
Sex addiction
Cross-dressing
Confusion about sexual orientation
---
YOUR QUESTIONS ANSWERED
What approaches does Susie use?
As a reader of the Natural Therapy Pages, you already know there are many different styles of counselling and psychotherapy.
My approach is positive, personal and straightforward. I employ the powerful combination of a genuine interpersonal relationship with validated counselling techniques. Our sessions are tailored for you as a unique individual with unique issues. At times, we might work more in the past or more in the present. In a modern holistic way, we may have some straightforward information-giving, or introduce tools such as stress management, hypnotherapy, bibliotherapy (a fancy name for recommended reading), exercises, sleep management, and many others as appropriate. With your agreement, other professionals such as medical and nutritional personnel can be included if needed.
Isn't counselling for weak people, not for people like me?
You may feel embarrassed to come for counselling, psychotherapy or coaching, especially about relationship problems or sexual, intimate matters. Perhaps it even seems a sign of weakness or maybe you believe you should be able to handle every problem alone.
Though understandable and even admirable in some ways, those attitudes are out-of-date. We now know that being able to reach out and get support when needed is actually beneficial for our long-term wellbeing and personal growth, and even our physical health. This is especially true for men, who are often isolated in our modern, competitive society.
Yet talking to family and friends is not always possible or appropriate. That's when my caring, confidential, independent and non-judgmental approach can be most helpful.
Can our marriage be saved?
Sometimes, couples have lost the very things that brought them together, such as romance, shared enjoyment and interests. Sometimes, long-standing dissatisfactions with their sex lives, managing the children, dealing with family or money pressures and all the many hassles of daily life accumulate, leaving both parties feeling angry and hopeless. People sometimes become certain they have left it too late for counselling to make a difference.
Let's face it – there are no guarantees in therapy. However, I have seen many couples who I have been able to help with getting their relationships back on track, with a mixture of straight talking and honest sharing, some recommended reading, guided activities, and lots of humor and encouragement.
You are welcome to contact me to discuss your issues, before making an appointment, 02 9211 7666 or +61 (2) 041 444 7870
How long will it take to feel better?
Everyone's different and so is every issue. It is likely that just sharing your issues will have a positive effect, as if dropping a burden. Long-standing or complex issues rarely magically disappear. Good outcomes that stick usually are the fruits of working together patiently and hopefully over some time.
...............................................................................
Can I claim back?
Counselling and psychotherapy with a counsellor (rather than psychiatrist or psychologist) is currently not funded by Medicare, though some private health funds give a rebate. While this is sometimes regarded as a disadvantage, the advantages include:
• no referral required so no need to discuss intimate matters with your doctor in order to get a referral

• does not appear on your Medicare or other health record

• counselling and therapy approaches not limited to certain therapy types, or limited to a fixed number of sessions
How long is a session?
An average session for an individual is 50 – 60 minutes.
A first session for an individual is usually 80 – 90 minutes, to give plenty of time for you to tell your story, for me to ask any questions, and for us to work out what to do next.
An average session for a couple is 80 minutes – 120 minutes.
A first session for a couple is usually 110 – 120 minutes, to give plenty of time for you both to tell your story, for me to ask any questions, and for us to work out what to do next.
Couples can also book a private weekend workshop in which we work together in an intensive way. This is especially helpful for couples who are otherwise unavailable for regular weekly sessions.
I live out of Sydney. I can't get to face-to-face sessions.
I am an experienced telephone counsellor, so Skype and telephone phone sessions, as well as email, are also options we can discuss. Some people find telephone counselling is especially helpful to enable them to talk about personal matters in a comfortable way.
Email me Susie@susietuckwell.com.au
Or phone on +61 (0) 2 9211 7666 or 041 444 7870 to discuss ways for you and/or your partner to access quality therapy even from remote areas or overseas.
Is sexuality counselling different from ordinary counselling?
I am a highly qualified and experienced counsellor who has specialised knowledge about sexual health, sexual behaviour and sexual problems. I work with many different people who have many different lifestyles and issues.
My training means I am comfortable talking frankly and in an informed way about sexual orientations, practices and behaviour so I can factually answer your questions and clear away any misconceptions and misinformation about your sexuality or sexual activities.
...............................................................................
What is the difference between counselling, psychotherapy and coaching?
Counselling is mainly directed at working on specific problems.
Psychotherapy is mainly about longer-term work on one's way of thinking about self and how to live in the world, through reflection and insights from the past, present and future.
In sexuality and relationships, sometimes one or the other is more appropriate.
For the difference between counselling and coaching, listen to Susie Tuckwell and Angela Pollicino as they talk in depth.
Interview by Angela Pollicino of Leading Life with Susie Tuckwell
"What is the difference between coaching and counselling"
Click here
to listen and download
My partner says there are more important things in relationships than sex. Am I wrong to want intimacy?
Everyone has different feelings and priorities – that's what makes the world interesting. While sex is a basic human drive, it's common for couples to have different levels of interest in and desire for both physical and emotional intimacy. Couples therapy can help partners understand and appreciate each other in new ways.
What happens in a sex therapy session?
A counselling or therapy session with sexuality as its core issue is much like any other counselling session. Using "talking therapy", we work together to get a clear picture of your issue or concern and then we find ways to work towards good outcomes.
I draw on many therapeutic techniques, depending on your particular needs.
I may take a sexual history and therapy may involve asking some personal questions. I may recommend some informative reading, or real-time activities to be undertaken alone or with a partner. Since sexual problems can sometimes be the early-warning signs of other health problems, I might suggest a medical check-up.
Sex counselling is different from sexual surrogacy in that there is no physical contact. Professionalism, respect and dignity are maintained on both sides by professional ethics and boundaries.
Sometimes people say 'sex', sometimes 'gender. What's the difference?
It can get a bit complicated. Sometimes we use sex and gender – meaning male and female – interchangeably. It can be useful to use 'gender' to mean whether we were born male or female. Some times people feel they were born into the wrong gender, and feel they are in the wrong kind of body. That's when people consider a 'sex change', or 'gender re-assignment'. Some babies have sexual organs that make identification of their gender difficult, and they may be 'intersex'. 'Sexuality' is all the different activities related to our sex lives, our gender and our emotional responses to arousal and desire. Intercourse, and other 'sexual' activities are often just called 'sex', but as Bill Clinton showed us all, definitions vary. Now is that clearer? Well, maybe!
If you have sexual or gender concerns – or both – please feel free to make an appointment to discuss them with me in an empathic, non-judgmental atmosphere. Phone 02 9211 7666 or 0414447870.
My partner won't come to counselling. Is it any use coming alone?
Yes! It is often very helpful to look at our selves, both within the context of the relationship and separate from it. Having a better life is not dependent on the cooperation of others. Sometimes, when partners see the benefits of therapy, they join in or seek their own therapy.
---
MAKE AN APPOINTMENT TODAY
I am sincerely interested in helping you to find ways to make you life better. Contact me now to clarify any concerns or queries and to make an appointment.
by appointment only
business hours, after hours and weekends
3 convenient locations in Sydney City and Eastern Suburbs and Randwick
No need for a referral
Phone: (02) 9211 7666 or mobile +61 (2) 0414447870
Email: Susie@susietuckwell.com.au
My focus is always on your journey towards long-lasting, satisfying change and … like all ethical therapists … I want you to be autonomous, independent and confident. In other words, doing the best job I can means working myself out of a job!
---
TESTIMONIALS
"I was at first hesitant to approach a counsellor. However, given I had recently been through a difficult time personally I was willing to do anything which might help me through what was a dark period in my life. What I learnt from Susie I have taken with me and applied not only to my personal life but also my professional. I see things differently and find that I have been able to utilise this new outlook to benefit both myself and my family. For the clarity these sessions provided I will be forever grateful."
Dean, financial services, early 30s
Susie's coaching did me the world of good. My cognitive ability improved tremendously and I have since purchased a home, and have developed my business dream – events that may well not have happened had I not had such excellent coaching from Susie.
Graeme, tour operator, 50s
Susie's approach to counselling is to identify the issues and then bit by bit, rebuild the individual by both discussion and with practical illustrations and other aids to assist. I can honestly say that after 12 months of working though my issues, I understood where I came from and what had influenced me. This helped me greatly to deal with the issues on a day-to-day basis at times and to understand and LIKE myself. Whilst some of the problems still resurface from time to time, I feel that I now have the skills to understand what is happening, the situations to avoid and what I need to do to give me some positive energy and thought process. Rather than counsellor, I would rather call Susie a life coach. A bit like a golf coach who builds the swing, and then from time to time will need to do a bit of tinkering to get the game back on track. In this case, it is the game of life. I feel that I can pick up the phone at anytime and discuss issues with Susie and I am very comfortable in recommending her services to others.
Kevin, retired businessperson, 50s
Susie Tuckwell has helped me work through a mix of small and big hurdles at different stages of my adult life. At a superficial level this is stuff about work, money, love and parenting. Deeper down, it's actually about wounds I've carried since being a child and the unhelpful habits I'd adopted to cope with them. With sharp insight and terrific empathy, Susie helped me link my current patterns to the past, but importantly, she connects that guidance to practical suggestions for being in the present – at work and home. I like that. And I like the way she draws widely on the foundations of good therapy as well as new research and writings. As a single parent, terrified of dumping my anxieties on my children, I've leant heavily on Susie during some dark moments. She was there, and she was wise.
40's, national broadcaster, journalist and parent
---
QUALIFICATIONS
For comprehensive information go to: www.susietuckwell.com.au
Since qualifying as a clinical counsellor, I have had my own practice in Sydney, as well as lecturing at the Australian College of Applied Psychology (ACAP) in the specialties of mental health, counselling skills and interpersonal communication. In addition, I am now working with the innovative Red Tree Practice, in Sydney's Surry Hills, as the specialist marriage, couples and relationships counsellor and sexuality therapist.
I served on the committee of the Counsellors and Psychotherapists Association of NSW (CAPA) and am involved in various professional organisations.
I have presented many workshops and papers including for the World Association for Sexology Congress, Gothenburg, Sweden; Lifeline Sydney; Australian Football League (AFL); Australian Society for Sex Educators, Researchers and Therapists (ASSERT NSW); CAPA NSW; and ACAP, Sydney.
Master of Science (Sexual Health) – University of Sydney
Advanced Course Certificate and Professional Development Certificate (Executive Coaching) – Institute of Coaching & Consulting Psychology
Advanced Practitioner Certificate (Clinical Hypnotherapy) – Academy of Applied Hypnosis
Stress Management (Group Leadership) – NSW Health Department
Graduate Certificate University Learning and Teaching – University of New South Wales
Graduate Diploma in Counselling – Australian College of Applied Psychology
Diploma in Education – University of Queensland
Bachelor of Arts (Honours) – University of Queensland


Clinical Member #31254 – Counsellors' and Psychotherapists' Association of NSW (CAPA)
National Register Member #21234 – Psychotherapists' and Counsellors' Federation of Australia (PACFA-reg)
Full Member #302092597 – International Institute of Complementary Therapists (IICT)


Services are provided in accordance with the Counsellors and Psychotherapists Association of NSW (CAPA) Code of Ethics.
---
Service categories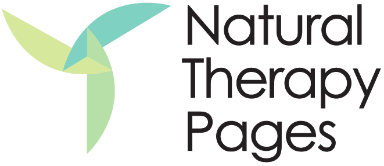 Susie Tuckwell