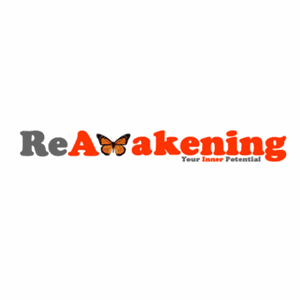 Member since 2009
Belinda Pestana - REAWAKENING
Servicing area: Manly, Northern Beaches, Sydney in New South Wales
Neuro-linguistic programming (NLP)
Workshop
Wellbeing
...
Want to find out my availability, pricing or opening hours? Click on Send Me Details Now to get started.
Combining the powerful techniques of

Neuro-Linguistic Programming (NLP), Thought Field Therapy (TFT), Kinesiology, Hypnotherapy and Reiki

, I'm here to help you to RE-AWAKEN your inner potential so that you can live a happier, more meaningful life and be the BEST person you're capable of becoming...
Belinda Pestana - REAWAKENING
HOW CAN YOU BEGIN YOUR REAWAKENING?

My unique sessions are tailored to help you holistically uncover, achieve and maintain your optimal mine-bodY-spirit wellbeing, through personal empowerment and self-responsibility. This means that only after one session, you are equipped with new and powerful techniques that you can apply yourself, whenever you choose to.

I can help YOU if your answer is YES to any of the following questions…
Would you like to find your 'true self' and be the BEST person you've always dreamed of becoming?
Would you like more control over how you handle change and deal with stressful situations?
Do you want to learn how to re-programme your mind to change negative feelings, behaviours or bad habits?
Would you like to develop more self-confidence and motivation in a particular aspect of your life?
Do you desire a healthier, more balanced and stress-free lifestyle?
Are you fed up with fears, phobias and anxieties limiting your ability to live life to the fullest?
Do you want to be happier but don't know how?
Do you want to learn how to communicate more elegantly, effectively and persuasively?
I believe that you are only tapping into a very small part of what you are truly capable of doing, achieving or even being. I believe that we are all here to find and fulfill our higher purpose, so we can live our life in a happier, more meaningful way. And so I would love to help you along your path for this is part of my higher purpose.
It's been over 10 years since I started along my unique path. I've had the amazing opportunity to train with some incredibly gifted teachers and practitioners. And do you know what I've learnt?
I've learnt that there is this whole, other World...
it's a World full of possibilities instead of impossibilities
a World where your biggest and wildest dreams can be created and manifested
a World where self-love and hope can exist so you can transform, heal and be empowered
a World where you can discover your true, magnificent self, your unique purpose
and experience a life filled with joy, love, meaning and happiness...
I have also learnt that this World does not exist outside of me,
for it is only found WITHIN me
Now, I would like the opportunity to help you discover this World for yourself, so that you can become the BEST person you are capable of being! If there is any aspect of your life that you'd like to change, I can be your catalyst in finding a way forward.
I'm predominantly based in Manly, NSW, Australia but I'm also available for face-to-face consultations in various locations across the Northern Beaches and Sydney CBD. In addition, I may be able to conduct telephone or Skype sessions when travelling is not possible.

*Check out my Special Offers
*NEW! MENTORING PROGRAMS
*NEXT WORKSHOP: Change your Life in 3 Days

*Time to change your career?
NEURO-LINGUISTIC PROGRAMMING (NLP) Training
---

How does Neuro-Linguistic Programming (NLP) benefit you?
---
You already possess the most powerful tool known to us - the human mind! Unfortunately, it didn't come with a set of instructions, so you probably don't know how to use your mind to its full potential…yet!

Through NLP, you can learn how to re-programme your mind so that you can:
change negative feelings or behaviours, quickly and easily
un-learn old, limiting habits and create newer, more desirable ones
stop procrastinating and become more motivated
change limiting belief patterns about yourself and your abilities
What is Thought Field Therapy (TFT)?
---
TFT has been referred to as "The Power Therapy of the 21st Century". By literally tapping into the body's energy, blockages are quickly cleared without using acupuncture, needles or drugs.

Through this quick, yet simple tapping therapy, you can:
overcome phobias for spiders, snakes, needles, heights, flying and even public speaking
minimise cravings and lose weight
quit smoking (and other addictions) quickly and easily
overcome stress, anxiety, panic attacks, depression, grief or other trauma-related incidents
What about Hypnotherapy – how does it work?
---
Hypnosis is a natural state of heightened relaxation and altered awareness, where you are able to open your mind to beneficial suggestions to enable positive changes in your life. Did you know that hypnotherapy has been in use for the last 6,000 years? Yes, it has long been recognised as a powerful tool, but it shouldn't be confused with the sort of hypnosis used in stage shows.

Through hypnotherapy, you can successfully overcome:
other emotional and physical problems.
Kinesiology - the Mind Body Spirit Connection
---
There are currently many different styles of Kinesiology! The Kinesiology style I work with is fundamentally about "recognising that there are flows of energy within your body that not only relate to muscles, but to every tissue and organ that they go through, to make the body a living, feeling being" - Dr Bruce Dewe, creator of ICPKP Kinesiology.

Sometimes these energy flows (which include meridians, nadi's and chakras) become unbalanced or blocked. By getting feedback from muscles (often called muscle 'testing' or 'monitoring' and is completely painless!), these energy flows can be evaluated to reflect what the body's overall state of balance is on a physical, biochemical, emotional/mental and spiritual level. The body is in this way seen to be multidimensional and this is why Kinesiology is more holistic in its approach.

I've assisted many clients (including children and teenagers) in using Kinesiology techniques for stress, pain relief, gut and immune mismatch responses, cancer, fatigue and tiredness, learning disabilities, nervousness and anxieties, sports injuries, personal development and maintaining optimal wellbeing.

Want to be the BEST version of YOU?!?
---
So if you're seeking more balance in any aspect of your life, wanting to transform stress into resourceful energy, needing to remove physical or emotional barriers, feeling stuck with achieving goals or having fulfilling relationships, wanting to find your purpose and share your gift, I can help YOU to holistically uncover where your imbalances are and then how to achieve and maintain your optimal wellbeing.
For more info, go to www.ReAwakening.me
Qualification details
Belinda is highly qualified as a:
Neuro-Linguistic Programming (NLP) Trainer and Master Practitioner
Diagnostic Thought Field Therapy (TFT) Practitioner
Clinical Hypnotherapist
Jikiden Reiki Practitioner (Shoden and Okuden)
ICPKP Kinesiologist
Touch for Health (TFH) Instructor
Motivational Maps (TM) Authorised Practitioner
Belinda has had the wonderful opportunity to have been trained personally by:
Dr. Richard Bandler, the founder of NLP
John La Valle, President of the Society of NLP
Dr. Roger Callahan, founder and developer of TFT
Paul McKenna, one of Europe's leading hypnotherapists and best-selling authors
Tadao Yamaguchi, son of Chiyoko Yamaguchi, who trained with Hayashi-Sensei, the student of original founder of Reiki, Mikao Usui
Dr Bruce Dewe and Joan Dewe , founders of the International College of Professional Kinesiology Practice (ICPKP) in New Zealand

Arthur Bablis,, founder of Mindbody Co. and Senior ICPKP Faculty Trainer
Sarah Gilmour-Mayne, ICPKP Faculty Trainer
Toni Lilley, Touch for Health (TFT) Trainer and Author, Chancellor of the International Kinesiology College (IKC)
Rachelle Sewell and Mel Simmonds, Creators of Resonate Essences
Belinda is also an accredited member of the
International Society of NLP,
the
Association of TFT,
now integrated with the
Association for Comprehensive Energy Psychology (ACEP)
in the USA, the
American Board of Hypnotherapy,
the
Australian Traditional Medicine Society (ATMS),
the
Australian Institute for Kinesiology (AIK),
the
Australian Kinesiology Association (AKA),
and the
International Institute for Complementary Therapists (IICT).
---
Service categories
This practitioner provides online consults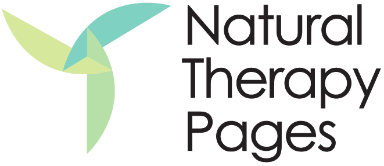 Belinda Pestana - REAWAKENING