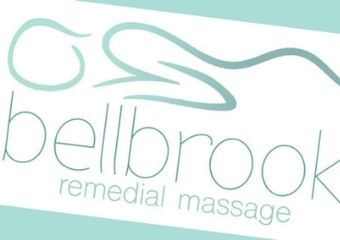 Bellbrook Remedial Massage
Start healing from the inside out by restoring your inner balance. Get hands-on treatment at Bellbrook Remedial Massage to recover from injuries, control symptoms, reduce pain & relax your mind & body. Send an online enquiry to Sonia today or call to book your treatment.
Remedial and Relaxation Massage Therapist
Focus areas
Tension
Muscle pain
Manual lymphatic drainage
---
---
Bellbrook Remedial Massage offers a range of therapeutic services that help patients relax, feel refreshed and calm.
With multiple modalities like Remedial, Manual Lymphatic Drainage (MLD), Reiki and Relaxation massage, Sonia helps relieve pain, boost immunity, and improve mobility.
Services Offered
Remedial Massage Therapy
A remedial massage treats both deep and superficial tissues.
Soft tissue manipulation is part of the range of skilled techniques used in rehabilitation massage. This includes deep strokes, compression, skin rolling, wringing and effleurage.
Sometimes remedial massage can be used specifically to relax and relieve pain, or to normalise muscles and soft tissues of the body.
A remedial massage reduces the release of cortisol, the stress hormone, and improves mental health.
Through increased blood circulation, elevated body temperature, and relaxation of the muscles, remedial massage reduces tension and stress.
Manual Lymphatic Drainage
The Manual Lymphatic Drainage (MLD) procedure uses light, stretching massage to disperse lymphatic fluid from swollen areas of the body.
Lymphatic drainage is targeted at the lymph vessels to encourage lymphatic fluid flow.
There are four major strokes in Manual Lymphatic Drainage:
stationary circles
scoop technique
pump technique
rotary technique
It is effective as a rehabilitation therapy post-op and preventative treatment.
Besides lymphoedema, Manual Lymphatic Drainage could be useful in treating trauma and post-surgical edema and palliative care.
Reiki
Japanese healing art Reiki has the same practical purposes as a relaxation massage; namely, to create a balance in the flow of energy that is out of balance in the body.
While massage involves a lot of movement and muscle manipulation, Reiki is purely a touch-based technique.
It helps you relax your body by relieving it of the stresses of everyday life.
Reiki can benefit people with a wide range of physical and emotional issues, including insomnia, anxiety, depression, and stress.
Opening Hours
Monday: 8:00 am to 7:00 pm
Tuesday: 6:00 pm to 9:00 pm
Wednesday: 6:00 pm to 9:00 pm
Thursday: 6:00 pm to 9:00 pm
Friday: 6:00 pm to 9:00 pm
Saturday: 8:00 am to 5:00 pm
Sunday: Closed
Testimonials from previous clients of Bellbrook Remedial Massage:
"Amazing relief from my headache and neck pain after visiting Sonia this week. She can find the problem spots quickly and work them down effectively. Feel so good today! Thanks again Sonia" - Lynn Coon
"Had a remedial massage with Sonia, concentrating on my back. She picked up on muscle soreness I had in my lower back and released tension in my upper back, will definitely go back to her to work more on the tightness!" - Zoe Harvey
"I saw Sonia for lymphatic massage I was totally surprised with the physical release that happened while being massaged and for days later. Absolutely amazing. Thank you" - Lea Vladovich Randi
"Sonia gives an awesome massage, would recommend to anyone 🙂" - Stacey Lee
Send an online enquiry to Sonia to know more about her services or call to book your treatment.
---