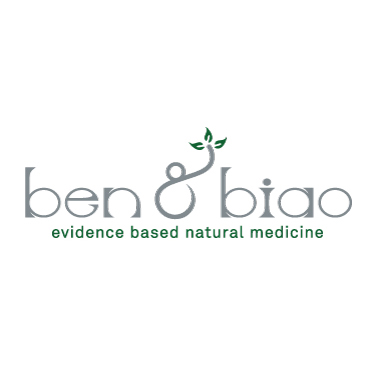 ben&biao Natural Medicine Clinic
Want to find out my availability, pricing or opening hours? Click on Send Me Details Now to get started.
Send Me Details Now
Clicking on the Send Me Details Now button opens an enquiry form where you can message ben&biao Natural Medicine Clinic directly
ben&biao was created to help you return to health using research-based natural therapies.
ben&biao Natural Medicine Clinic
Focus areas
Acne
Vitality
Postpartum
Vision
Acute pain
Health issues
---
---
ABOUT US
'ben & biao' means 'root and branch' and at our clinic we provide relief not only from the symptoms of disease but also the underlying cause of disease.
We do this by melding both Eastern and Western medicine in our practice to give our patients the best outcomes modern medicine can provide.
We use the natural therapies such as acupuncture, herbs and neutraceuticals to avoid unpleasant side-effects and dependencies and to keep our patients safe.
---
Our approach is simple. We use:
Evidence based protocols
We are guided by research and proven protocols that get results. We belong to global learning networks and keep up-to-date with the latest findings in our fields.
Summaries of our findings and recommendations
We provide you with a clear and detailed Treatment Plan setting out our agreed treatment aims and how we plan to get you there.
Experienced practitioners
We are highly qualified, AHPRA registered practitioners with many years of experience. Most importantly we practice medicine because we love it
Proven modalities
Acupuncture and Herbal medicine
Oesteopathy and Massage
Naturopathy and Dietician
Neutriceuticals and Supplements


High quality products
We source Organic and AAA rated natural herbs for our teas. Our practitioner graded supplements are tested to ensure you are getting the exact ingredients and dosages we prescribe for you and not just basic TGA requirements
With a have a shared vision of providing a health care with compassion and common sense. We understand that life is complex, our patients present with complex cases and getting back to vitality can be a difficult journey. We work with you and the other practitioners in your life to help make that journey as short and stress-free as possible.
---
Who are we?
Heidi Dunn
Is a founding clinical director of Ben&Biao. Qualifying and working as a registered acupuncturist in London since 2003. Heidi also completed post graduate training in China, a bachelor degree in chinese herbal medicine, specialist Eye-Vision acupuncture and integrated vision care, oncology acupuncture and nutrition support during chemotherapy, the study of western herbal medicine and training in meditation and mindfulness.
Heidis' by word is 'Care' and uses her vast experience in helping people on with a broad range of health issues.
Heidi has a particular interest in providing solutions on complex issues such as:
Fertility challenges, Endometriosis,

PCOS,

Skin disorders - Acne and Rosacea

Menopause

Vision disorders such as retinosa pigmentosa, Glaucoma, AMD

Oncology support

Heidi provides time in consultations for the education of individualised lifestyle advice, empowering patients to regain the responsibility of their own health
Heidi has experience in:
• Acupuncture and electro acupuncture
• Herbal medicine : Western and Chinese modalities
• Supplements
• Moxibustion and Cupping
• Vision (EYE) and Auricular acupuncture
• Laser
Sally Chilvers
Is a founding Clinical Director at Ben&biao and is a university qualified Acupuncturist and Herbalist. She has also studied Remedical and Swedish massage and done post graduate studies in Neuropuncture, Women's Health and Oncology Support.
Sally cares for patients with a broad range of issues, supporting them to reach their health goals.
Focused on the neurophysiological mechanisms at play Sally fuses ancient Chinese Medicine and modern anatomy/physiology to generate her treatment strategies.
Sally uses the hugely successful motor point acupuncture techniques to resolve muscular-skeletal problems, and her gentle Japanese touch for more complex stress, anxiety and internal medical issues.
Her particular areas of interest include neurological disorders, pain fertility support, headaches and dizziness, TMJ and MS support .
Sally works with your whole medical team to ensure you are getting the best results possible. Sally is dedicated to her patients' well being and gets results.
Sally has experience in:
• Acupuncture and Electro acupuncture
• Motor Point and Trigger Point Acupuncture Chinese Herbal Medicine
• Chinese Herbal Medicine and Supplements
• Swedish and Remedial Massage
• Cupping and Moxibustion Heat Therapy
• Auricular and Vision acupuncture
• Laser and LED light therapy
Zoe Martin
Zoe originally qualified with a masters degree in Engineering from Oxford University but soon realised that she preferred the mechanics of the body. She retrained first as a masseuse and then as an acupuncturist in 2007. Zoe is an incredibly skillful acupuncturist and body technician. Able to pinpoint problems and provide solutions to both long term and acute pain. As an added interest, Zoe added cosmetic, fertility, pregnancy and postpartum acupuncture to her reportoire when working at the pregnancy acupuncture clinic. Today, Zoe has a long waiting list due to her incredible skill set and enjoys the satisfaction patients receive .
Zoe has experience in:
• Acupuncture and electro acupuncture
• Motor and Trigger point acupuncture
• Massage
• Moxibustion and Cupping
• Supplements
• Auricular acupuncture
• Cosmetic and cellulite acupuncture treatments
---
Committed to cutting edge medicine -
Our practitioners regularly attend courses and seminars to hone their skills and learn new techniques. We share the latest research papers from around the world and belong to global industry groups to share our knowledge base.
Since our inception in July 2017 our clinic has grown to include specialist practitioners with over 50 years experience in medicine and health combined.
Our extended team also includes practitioners of Cosmetic-Acupuncture, Eastern and Western Herbs, Clinical Nutrition, oesteopathy, Cranial-Sacral therapy and massage. Each team member comes with areas of special focus including, fertility and gynecology, neurology, cardiology, oncology and dermatology to
name a few.
Our products are sourced from suppliers who adhere to our high standards. Many practitioners supply supplements and herbs, the difference with Ben & Biao is that we pay the extra to source organic, triple AAA grade herbs where possible and discuss constantly with our suppliers the current evidence and production source line of any product.
We offer pills, granules, raw herbs, teas and broths to cater for our patients varying tastes and busy lives.
We can assist patients with a wide range of medically defined diseases and many that are not. We recognize that illness can just be a lack of well-being.
There is too much to say here about our incredible team.
---
Call to talk to us today, or make a booking using our easy online booking system
Evidence based protocols for pain, inflammation, reproductive and hormonal issues and neurological disorders
Remedial Massage
Craniosacral Therapy
Swedish/Relaxation Massage
Sports Massage
Pregnancy Massage
Oncology Massage
20 years expertise in remedial, pregnancy, relaxation, cranial sacral, oncology style massage
Professional Membership
AACMA - Australian Acupuncture And Chinese Medicine Association
---