Member since 2010
Better Backs Chiropractic & Natural Products
David Jones
9 Station st
Mitcham VIC 3132
Servicing area: Richmond, Mitcham, Melbourne VIC
CHIROPRACTIC & NATURAL PRODUCTS
Safe for all ages & effective for Back Pain, Neck Pain, Headaches and other health conditions.
About Better Backs
Welcome to Better Backs Chiropractic & Natural Products

At Better Backs we practice a variety of techniques which are suitable for all body types and ages. From an infant to a centurian, from a couch potato to a professional athlete. A pregnant mother to be to an excited and active dad - we will guide you and teach you to make the right decisions for your body. We will offer natural and safe treatment for your condition.




Services On Offer

We offer a variety of services including:
nutritional and supplementation solutions for many types of conditions.
At Better Backs we want to offer a fresh and positive outlook on health and we provide a patient centered approach, where you as the patient have a responsibility for your health.


Better Backs provides quality affordable chiropractic care for the whole family.


What To Expect During Your First Visit?

On an initial consultation we take a thorough history of the complaint, we then do a directed physical examination and if necessary we may also refer for medical imaging. After all this we will give you a summary of the findings and how we are able to help.

Click Here for more information for New Patients.

Location

The clinic is situated at 9 Station Street Mitcham Rd, Mitcham There is plenty of parking and is so close to the railway that you don't need to use your car at all. There is parking at the front door and in front of other shops as well as the station car park. The parking is timed so if having a long appointment ask the staff about alternate parking.

Clinic Hours

Mon: 7:30am - 7pm
Tue: 8:30am - 11am, 2pm - 7:30pm
Wed:9am - 8pm
Thu: 8:30am - 2pm, 4:00pm-8:00pm
Fri: 7:30am - 12:30pm, 3:30pm - 6pm
Sat: 9am - 4pm

Emergency visits can be held outside of the above hours

HEALTH FUND REBATES AVAILABLE


---
For an appointment or more information:



call 03 9873 7373





or simply use the links below:



Make an Enquiry ~ Request an Appointment
---
Qualification details
B.App.Sc (Comp Med)

M.Clin.Chiro
Founder of Better Backs: Terrific Tips and Hints On How To Attain The Best Chiropractor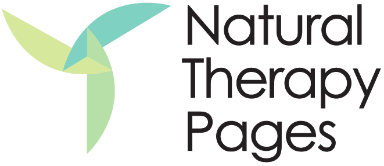 Better Backs Chiropractic & Natural Products