Member since 2010
Health for Body & Mind
7 Kingsview Drv
Flaxton QLD 4560
Servicing area: Flaxton, Queensland
Emotional issues
Love
Sprains
...
Want to find out my availability, pricing or opening hours? Click on Send Me Details Now to get started.
Clicking on the Send Me Details Now button opens an enquiry form where you can message Chris O'Kane directly.
Health for Body & Mind
---
Health for Body & Mind
---
Since Chris completed his Honours degree in Applied Psychology at UNSW in 1976, he has studied and taught Remedial and Rhythmic massage and trained in many bodywork therapies, Spiritual Healing and Reiki as well as Yoga and Meditation and Chi Gung.

He has worked as a Counsellor, Health Consultant and Bodywork Therapist for more than 30 years and has a practice in Flaxton behind the Sunshine Coast in Queensland, Australia.

Life Experience
I grew up In Sydney and after studying Psychology at UNSW studied and taught Massage at Naturecare Naturopathic College where I later was employed as the College Counsellor. I also have studied meditation and attended many courses and retreats in Australia, NZ and many other countries. Following my interest in the body-mind connection, I have researched many modalities and healing methods as well as Yoga and Chi Gung. I have worked with children and youth in various settings and also with patients and volunteers at the ACT Cancer Society. I lived in the Northern beaches area of Sydney as well as the Blue mountains, Canberra , Perth and in NZ. I was president of the Canberra Jung Society for 5 years and have an interest in Jungian Therapy as well as Spiritual Healing.

My areas of special interest are:
I have a fascination with the Body-Mind connection and this has led me to many studies and therapies.

Patient Testimonials
Fabulous guy ! Fabulous Practitioner !! – Maggie F.

Chris is a very gifted practitioner and I would recommend him to anyone. Only wish he was back over here in NZ. – Lynda M.

I wish I could visit your practice in Flaxton – you have magic hands and wonderful energy. I would love one of your soothing massages and some craniosacral balancing right now – Angela T.

Chris is great. So well trained, so passionate about what he does. – Jeff J


Biodynamic Craniosacral Therapy
---

Biodynamic Craniosacral therapy is a subtle and profound healing form which assists the body's natural capacity for self-repair. It is a way to c6nnect with the body's natural wisdom and ability to move forward. The therapy is led by the client, allowing their system to set the pace at which adjustments take place and the order in which change occurs. Listening to the body through craniosacral touch can bring about a reorganization that is physiological, psychological and energetic. Stress and anxiety are also reduced and the client often experiences greater relaxation and enjoyment of life. As this is a gentle therapy, it's suitable for all ages, including newborns, the elderly and people with delicate, degenerative or painful conditions.

What is involved in a Biodynamic Craniosacral Therapy session?
Treatment is generally camed out sitting or lying fully clothed on a treatment table. The therapist wiil make contact by placing their hands lightly on your body and tuning in to what is happening by 'listening' with their hands. The therapist is able to notice contractions and restrictions held in the tissues and fluids of the body. As the primary orientation is towards the client's inherent health, deep and lasting transformation can occur. Clients often become deeply relaxed during a session.

What are the benefits
Biodynamic Craniosacral Therapy can lead to changes in areas of restriction and discomfort, and an optimizing of overall health. Clients often experience more energy, resilience, calmness and mental clarity. Through a series of treatments, a client can experience greater vitality and well-being, an improvement in symptoms and a movement away from old patterns and dis-ease. This can lead to a renewed sense of direction and purpose and new ways of relating to others.

The following is a list of some of the wide range of conditions
which may respond favourably to Craniosacral Therapy.

Allergies
Hearing issues
Arthritis
Hormonal issues
Asthma/Bronchitis
High blood pressure
Autism
Hyperactivity
Infertility
Back pain
Insomnia/Sleep disorders
Birth trauma
Joint disorders
Bladder conditions
Low immunity/MS/ME
Bone disorders

Menstrual pain/Migraines
Breathing disorders
Morning sickness
CerebalPalsy
Muscularpain
Chronic
Fatigue sors
Dental/jaw/TMJ trauma
Postnatal depression
Depression
Premature birth
Digestive problems
Sciatica
Emotional issues
Sinusitis
Exhaustion
Sprains/Strains/Sports injuries
Fibroids
Stress
Fluid retention
Stroke
Headaches
Visual problems
---

Making a booking
Clinic times – by appointment

I charge – $100 (and offer concessions)

My sessions are generally 1.5 hours long.

My treatment programs vary with the conditions being treated.

QUALIFICATION DETAILS

B Com (Appl Psych) Hons
Dip.Craniosacral Therapy
Dip Remedial massage
see my Facebook pages
https://www.facebook.com/Health-for-Body-and-Mind-204083742949134/
https://www.facebook.com/Sunshine-Coast-Qigong-126689458195865/
I am also listed on the Open Source Cranio Register
see http://www.open-source-cranio.com/craniosacral-therapists-schools/chris-okane/

"Stillness is what creates Love,
Movement is what creates Life
To be still, Yet still moving -
That is everything.
- Do Hyun Choe
---
Service categories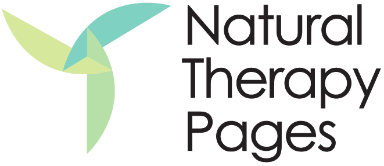 Health for Body & Mind