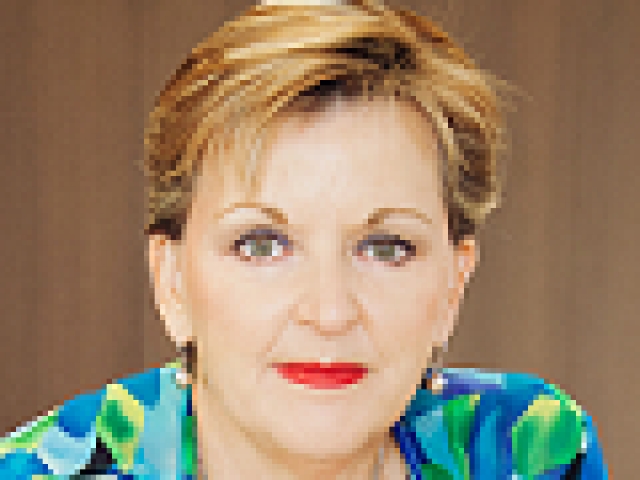 Bioenergetic Wellness
Want to find out my availability, pricing or opening hours? Click on Send Me Details Now to get started.
Send Me Details Now
Clicking on the Send Me Details Now button opens an enquiry form where you can message Kim March directly
NES Health Wellness System   The Human Body Field Defined Click here to download
Bio-energetic Wellness
Servicing area
Perth however (Remote Scanning available)
---
Focus areas
Bioenergetics
Frequency therapy
Red light therapy
Energy blocks
Holistic wellness
Lifestyle
---
---
I provide services in the emerging field of bioenergetics. This means assessing and correcting the body's energy and communication systems. Doing this improves the body's own ability to heal and stay healthy.
NES Health is the leader in bioenergetics: the study, detection, and correction of energy in living systems. They spent decades mapping out the energy and communication systems of the body. Collectively, these are called the human body-field, which acts as a control system for the body's physical activity.
When this field is underpowered or distorted, it's unable to run the body in an optimal way and the body's cells and systems may begin to fail. Symptoms often begin with simply feeling tired, but they can continue into just about any known health problem. When we improve function of the body-field, and we combine this with good nutrition and lifestyle choices, the body's incredible healing system can take over and begin restoring the body to health.
The NES Health system involves three steps:
1) Assess the Body-Field - I use their scanning technology to provide you with a holistic wellness report in just seconds. While this isn't a medical assessment, the scan's bioenergetic matching process often shows a strong correlation to known health concerns. But more important, this approach looks for the underlying problem so we can address health concerns from their roots with their bioenergetic solutions.
If you prefer, you can choose to buy a scanner for yourself and scan from the comfort of your own home. The results will be sent to me. This saves you time and gasoline. In this case, I will provide my coaching by phone or internet, and the recommended remedies will be shipped to your home.
2) Unblock and Rejuvenate - If we work together in person, my service includes the use of the exciting NES miHealth device. This unique device uses PEMF technology with NES Health's proprietary field correction signals. We can also work "on body" with smart bioelectric stimulation that uses real-time biofeedback to give your body exactly what it needs. This can yield a lot of fast results. We also use it to clear away energy blocks and begin to rejuvenate your energy field before you ever leave the office.
3) Restore Correct Information - Finally, I provide you with liquid remedies called Infoceuticals. These help to optimize the body-field's energy levels and information flow so that proper communication takes place. A healthy body is all about energy and communication.
These remedies have helped thousands of people around the world, and they are simple to take by putting some drops into water and drinking the water.
---------------------------------------------------------------------------------------------------------------------------
Please contact me through my website bioenergeticwellness.com.au to ask your question or book a consultation.
----------------------------------------------------------------------------------------------------------------------------
Red Light Therapy
Red light therapy involves having low-power red light wavelengths emitted directly through the skin, although this process cannot be felt and isn't painful because it doesn't produce any heat. Red light can be absorbed into the skin to a depth of about eight to 10 millimeters, at which point it has positive effects on cellular energy and multiple nervous system and metabolic processes.
A 2012 report published in Annals in Biomedical Engineering stated that red light is used in three primary ways: "to reduce inGammation, edema, and chronic joint disorders; to promote healing of wounds, deeper tissues, and nerves; and to treat neurological disorders and pain." It's been found that red light therapy promotes stronger immunity and longevity by increasing cell proliferation and migration, as well as modulating levels of cytokines, growth factors and inGammatory mediators.
Starting in the late 1990s, NASA scientists began developing infrared light technologies that could be used for plant growth during shuttle missions. What they discovered over the past twoplus decades, is that red light therapies could also provide healingcellular stimulation in humans and animals.
PEMF Magnetic Therapy
NASA conducted a 4-year study PEMF study because astronauts suffered major loss in bone density and muscle deterioration in space.
The NASA PEMF study is a landmark in proving the efficacy of PEMF therapy on human cells for healing, growth, and regeneration, specifically the stimulation or neural stem cells. The study look at the possibility of stimulating regeneration of neural tissue with electromagnetic fields. The study determined that regrowth was improved by 2.5 to 4 times. The NASA PEMF study on electromagnetic field therapy using low natural frequencies has shown no risks and potentially huge benefits.
PEMF DEVICES HAVE BEEN USED FOR:
Muscle Diseases
Osteoporosis
Fusing Broken Bones
Stress Reduction
Pain & Inflammation
Repairing Traumatized Tissues
Aging Symptoms
Improved Circulation
---
The Human Body Field Defined
Click here to download
Pulsed Electro Magnetic Field therapy Light brain entrainment Far infrared therapy HRV (Heart rate variability)
Bioenergetic Scan
1hr 30min
NES Health scan Additional cost infoceuticals
---