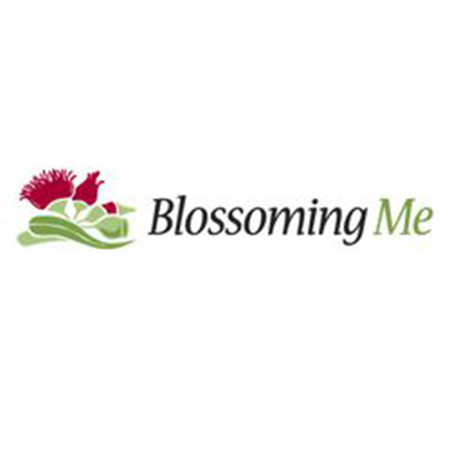 Blossoming Me
Clicking on the Send Me Details Now button opens an enquiry form where you can message Blossoming Me directly
Send Me Details Now
The best remedy to bring you out of your busy brain and give you that all-important rest and rejuvenation.
Remedial Massage
Servicing area
Turramurra, North Turramurra, St Ives, St Ives Chase, Pymble, West Pymble, Wahroonga, Warrawee, Waitara, NSW
---
Focus areas
Neck pain
Wellbeing
Back pain
Foot problems
Pregnancy related musculoskeletal pains
Migraine
---
---
Massage with a difference...

Our BlossomingMe Massage Practitioners combine a variety of effective styles and techniques to help you release the pain from your body easily and gently, leaving you feeling relaxed, refreshed and revitalised.

Remedial Massage
---
Remedial massage is a deeper style of massage that focuses on relieving problematic knots, tightness and other specific ailments to promote a healthy recovery. It may be especially beneficial for releasing chronic muscular tension associated with pain such as neck spasms, repetitive strain injury and lower back pain, as well as just simply for the relaxation of the body and mind. A Remedial massage can also assist in better blood flow and nervous system function.

Remedial Combined with Swedish Massage
Swedish or Relaxation massage techniques focus on long, smooth, flowing strokes, combined with kneading and stretching. This massage style can help you manage stress levels and relieve chronic muscular tension. It can also increase circulation and lower blood pressure, as well as help regenerate and rejuvenate the body at a cellular level.

Remedial Massage Combined with Acupressure
---
Acupressure uses the physical pressure of fingers, hands or elbows to activate the points and meridians in the Chinese medicine system for easier pain relief.
Key points on the skin's surface are pressed to stimulate the body's natural self-curative abilities. When these points are pressed, they release muscular tension and promote the circulation of blood and the body's ki to aid its own healing.
Remedial Massage Combined with Shiatsu Massage
---
In Shiatsu, gentle finger, hand and forearm pressure is applied along the energetic pathways of the meridian channels to clear energy blockages and reintroduce the optimal flow of ki (energy) into the body.
Remedial Massage Combined with Reiki
---
Reiki is a Japanese technique that focuses on energy healing through the use of the Practitioner's hands. It's very calming and relaxing, and you may feel a sense of tingling or warmth around the area that your Practitioner is placing their hands.
At BlossomingMe, Reiki is often used together with Acupressure, activating the acupressure points with the Reiki energy. This enables a simple, deep and profound sense of healing.
Reiki may be especially effective for nerve damage healing after surgery.
Body Mind Massage
---
Combining two of Sarah's passions and strengths, these sessions bring together the relaxation of massage with the power of emotional release, to enable you to move through life more easily, and see opportunities where previously only problems and challenges stood.
Infant Massage Class
---
Bonding with your Baby (Infant Massage), is done in classes, either individual or in small groups. The individual classes are usually done in 3 sessions, each for around 1hr, and the small groups include 4 sessions of around 1hr. This way baby is able to take in what we are doing and you as parents can absorb the information and ensure your questions are answered along the way, too. We cover the whole body and look at various issues together, from crying and how to cope with it, to routines, to colic.


For more information about the best massage technique for your needs or to organise an appointment, just give us a call!
Trigger Point Therapy
Women's Health
Craniosacral Therapy
Osteopathy
Osteopathic treatment at BlossomingMe is relatively gentle and focuses on the musculoskeletal system with its associated muscles, tendons, ligaments, membranes, bones and joints.
SWEAT YOUR WAY BETTER HEALTH The healthy process of sweating in a Physiotherm infrared Therapy cabin at a temperature of between 30 – 40°C is an excellent method to improve and even remove various ailments. Regular deep infrared therapy treatments increas
Qualifications
Fully Qualified Remedial Massage Therapist (15 Years +)
Fully Qualified Osteopath (15 Years +)
Professional Membership
AMT - Association of Massage Therapists
---