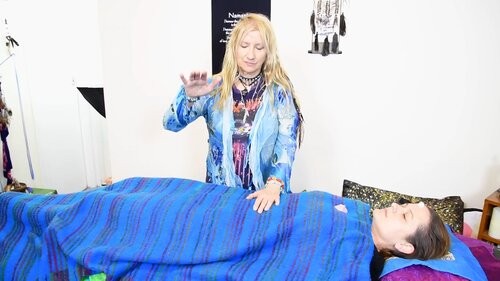 Clicking on the Send Me Details Now button opens an enquiry form where you can message Amanda Faerie directly
Send Me Details Now
Reiki Healing Therapy for Animals and People. Experience Blissful Reiki and Spiritual healing for yourself and your animals.
Blue Fire Reiki and Meditation
Servicing area
Adelaide Metro & Country Areas
---
Focus areas
Light language
Wellbeing
Shamanic energy healing
Shaman
Intuitive healing
Sound healing
---
---

Reiki and Meditation

Reiki sessions for both people and animals

Try an amazing Reiki Healing Session with Amanda including Shamanic Breath work
Shamanic Reiki healing energy - dissolving and releasing any new or old energy blockages with gentle non-invasive holistic healing.
You can relax, fully clothed, on a table or seated while Amanda holds her hands on or above you vibrating the healing energy into your body - receiving Reiki can be a wonderful relaxing & soothing experience.

A treatment can feel like a wonderful glowing radiance that flows through and around you. Reiki treats the whole person including body, emotions, mind and spirit creating many beneficial effects that include relaxation & feelings of peace, security & wellbeing. Many have reported miraculous results with certain conditions.

Chakra balancing and crystal therapy is also usually part of the normal session of Amandas it depends on what is needed most for you. Cutting of the Cords is also available if needed to let go of past hurt, trauma or abuse.

A treatment can last an hour or longer depending on the treatment required. There is only light pressure on the body making it ideal for treating all ages and conditions, sometimes hands are even held away from the body. The energy flows wherever it is required (spiritually guided) and can normally be felt as a warm sensation or tingling in the body. 1st time session usually 2hrs.

You may be amazed on the energy shifts and clarity of mind you can experience in a session with Amanda.

At the end of each session Amanda finishes of with a few minutes of Sound Healing with Tibetan Singing Bowls and the special Pyrenees Healing Chimes each one attuned to a different element. Vegan Drumming + Elven chimes. Metaphysical Spiritual counselling is also part of your Reiki Healing Session.

Amanda also offers powerful long distance healing for you or your animals whether you are in another suburb, state or country. Mobile service also offered (conditions apply)

Reiki Workshops for all levels taught:- Reiki I, II, Masters and Animal Reiki
See workshop page for full details.

Blue Sky Meditations -
Meditation/Spiritual group held Thurs & Fri nights
Meditation Facilitator:- Mandi Faerie will teach you;-

Different breath work systems & relaxation
Mindful Self Healing meditations
Visualization Meditations leading into deep meditative bliss
Afterwards:- group energy work.
Feedback - Q & A Sharing if you wish
Learn the power and importance of the breath and breathing,
Learn the power and importance of the breath and breathing,
Discover the stillness inside yourself.
Discover your own ability to heal yourself
Discover how simple it is to relax, release tensions, improve your sleep
Ongoing weekly sessions each week alternate Thurs & Fri night
Suitable for beginners to advanced
*Personal Guided meditations also available for stress relief, anxiety, depression, addictions + phobias and birthing etc.


For more information or to make a booking contact Amanda today!
Shamanic Reiki Energy healing
2hr
Reiki
Energy Healing
Breathwork
Holistic Counselling
Blissful session - Chakra and Auric Energy Balancing, Light Language & Shamanic Breath work tapping into Animal, Plant & Crystal Medicines. Shamanic Sound healing including; Tibetan Singing Bowls, Vegan & Harmony Steel Drum + mini card reading
Meditation + Hypnotherapy online
40min
Meditation and Hypnotherapy Sessions available for different issues. In person - $60 online session $45 Meditations:- Mindful Guided, Dolphin + Whale Medicine, Shamanic Tribal , Tree of Life, Astral Realm, Animal Totem + Crystal & plant medicine.
Qualifications
Certified Usui Reiki Master
Reiki Master Certification
Traditional Usui Reiki Master
Level 3 Reiki Master Practitioner
Level 3 Usui Reiki Master
Professional Membership
IICT - International Institute For Complementary Therapists
---