Find a Acupressurist in your area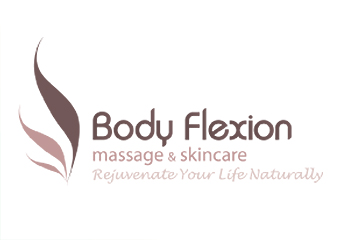 Member since 2009
Body Flexion Massage & Skincare
This account is currently inactive on Natural Therapy Pages, but you can browse from hundreds of other practitioners in your local area.
Blended essential oils are used in all our massages to enhance the treatment. Your treatment room will be filled with the gentle sounds of relaxing music.
Body Flexion Massage & Skincare - Massage Therapy
---
Body Flexion provides two forms of massage therapy:
Relaxation Massage – An energising, intuitive, nurturing and gentle type of massage that will leave you feeling calm, de-stressed and relaxed. This form of massage utilises a flowing and smooth style that will remove stress from your body both physical and mental.
Relaxation Massages include:
Swedish Massage




Aromatherapy Massage




Facial Lymphatic Drainage




Pregnancy Massage




Hot Stones Add-on -

Additional $25



Remedial Massage – Focuses on specific areas such as tense or knotted muscles. When muscles become tense and knotted or even damages, a remedial massage is an extremely effective form of healing. Body Flexion's remedial massage holistically works with your body. Our profound skills and knowledge around physiology and anatomy allow us to recognise the original biomechanical dysfunction so that we are able to treat the underlying cause of the disorder along with your symptoms. Our remedial massage treatment sessions utilise specific methods to release muscular tension. These include trigger point massage, deep tissue massage and acupressure points. Frequent remedial massages can increase muscle recovery and remove joint and tendon discomfort.
All Massages:
30 mins $60
60 mins $99
90 mins $130
120 mins $170

---
For more information, click here.
---
See Also...
About Body Flexion Massage & Skincare
Our clinic was developed by Sophia Chang in 2007, and ever since has been offering gentle, professional and respectful service to our clients with the latest therapies for the body and skin.
---
Service categories