Learn how your food, exercise, sleep & stress affects your health based on your glucose biomarkers.
Now available for non-diabetics.
Join the Vively waitlist now to get a 30% discount.
Join the waitlist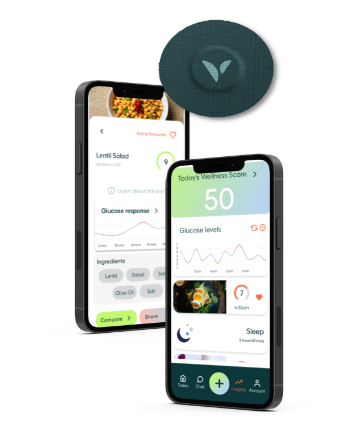 BodyWhealth
Kirstine Cairns is a qualified Massage Therapist since 1998. She is also a UK trained Registered Nurse with 22 years experience. Her unique style combines a range of different massage therapies with other techniques such as Trigger Point, Acupressure & Muscle Energy techniques in order to bring about a state of balance and total relaxation in your body & mind.
BodyWhealth
Servicing area
Sunrise Beach, Queensland
---
Focus areas
Well-being
F5
Nervous system
Circulation
Essential oils
Dialogue
---
---
Welcome to BodyWhealth
How would it be for YOU to feel totally relaxed, calm & peaceful, to have clear thinking, & to be free of pain & discomfort………
A clear objective of Massage therapy is to assist the body to achieve this state of balance.
Services provided:
Swedish & Relaxation Massage
Remedial, Sports & Deep Tissue Massage
Reflexology
Acupressure & Trigger Point
Post-Isometric Release & Muscle Energy Techniques
Reiki
Raindrop Technique using Young Living Therapeutic-grade Essential Oils
Health & Wellness supplements & products
Sports supplements for Performance & Recovery
Some Health Fund rebates available.
Mobile service offered
Gift Vouchers
How I can help YOU!
Therapeutic benefits of massage therapy:


The purpose of massage is to psycho-physically and electro-magnetically alter the state of the body so that circulation and energy exchange pathways are opened up at the cellular level.
Massage therapy can relieve muscular tension, by improving muscle tone and increasing blood flow through the muscles.
Massage can be beneficial for those who are inactive for long periods of time because of illness, or disability, by preventing muscle atrophy or wastage.
In the sports arena, massage is used to ease stiffness and muscular pain, by draining the muscles of toxic chemical waste products which accumulate after strenuous activity.
Massage can improve and stimulate the lymphatic system, helping our body eliminate wastes & toxins.
Massage improves the circulatory, muscular and nervous systems.
Massage therapy improves circulation and venous return to the heart, and as a consequence, lowers blood pressure.
The soothing and calming effects of massage helps to decrease anxiety and depression, allowing sufferers to deal with problems and issues more constructively, and as a result, helps them feel more self-confident and positive.
Give yourself this gift to revitalize, relax, and feel great!
What is Reflexology?
Reflexology is the art of foot massage and using a specific technique to apply pressure to reflex points on the base of the foot. It is believed that there are 7,200 reflex points on the foot that correspond to parts of the body. By applying pressure to these points, it can affect the corresponding body part. It is a highly effective modality that has very similar effects as massage therapy: it also works on the nervous system to promote relaxation and to bring the body back into balance.
Acupressure (Trigger Point)
Acupressure is a mixture of massage and acupuncture that was born out of Chinese and Japanese oriental medicine. They developed a system of special massage points. Instead of inserting needles, practitioners use firm thumb or fingertip massage on pain-relieving pressure points, which are the same used in acupuncture. Acupressure can improve the body's ability to correct itself, and can also increase vitality.
For example, when pressure points become painful it means that there is some blocked energy in that part of the body, and firm massage of that area frees up the energy, which is then available to be used by you. The eastern cultures believed that 14 different pathways or meridians ran through the body, from the top to toe, and it is along these pathways that the pressure points or acupuncture points lie. So it makes sense that if the energy flow is blocked at a certain point then it will cause discomfort and pain. This is a great skill to learn with excellent results.
Aromatherapy
The use of essential oils has been found to be therapeutic on many levels. Different plant extracts, which are very concentrated, and blended with massage oil, can invigorate your body and raise your spirits, or they can relax and calm a busy body and mind. Essential oils work on physical, emotional and mental levels to leave you feeling fresh, vital and calm. Oils can be used singly or as a blend for a desired effect.
Post-isometric Release or Relaxation (P.I.R)
PIR is a muscle stretching technique. It is one of the simplest and most effective muscle release techniques. Massage Therapy generally focuses towards reducing tension in tight or contracted muscles. The client actively participates in this procedure, which gently facilitates joint movement to assist a muscle in regaining a normal, relaxed length. PIR is a great tool for restoration of range of motion or ROM.
Background
I trained as a Registered Nurse in the UK, and have worked overseas and in Australia in the health-care industry since 1984. I have also studied Psychology at the University of Sydney, as well as other forms of creativity counselling & psychotherapy including inner child work, voice dialogue, re-birthing, & Emotional Freedom Technique.
BodyWhealth has developed over several years of putting together a range of modalities and therapies that I believe can assist a person to greater health & wellbeing. My unique style combines a range of different massage therapies, with reflexology, energy healing, therapeutic-grade essential oils, acupressure, post-isometric release or relaxation, and Muscle Energy Techniques
Professional Membership
ATMS - Australian Traditional Medicine Society
---