Member since 2006
BODYWORKS & BEAUTY BUDERIM (SPECIALISING IN REMEDIAL MASSAGE)
BODYWORKS & BEAUTY
Shop 6, 2 Main Steet, Buderim.
2 MAIN st
Buderim QLD 4556
Servicing area: Buderim & Sunshine Coast
Focus area:
Foot problems
SPECIALISING IN

:
• REMEDIAL MASSAGE
•

SPORTS MASSAGE
• DEEP TISSUE & REFLEXOLOGY
• SHIATSU
• REIKI
• POLARITY
• ORTHOBIONOMY
• MYOFASCIAL RELEASE
• LYMPHATIC DRAINAGE
PREGNANCY MASSAGE
Introductory 1 1/4hr Massage
$77
1 1/2 hr. Massage $99
2 HR PAMPER PACKAGE $130
GIFT VOUCHERS AVAILALE
HICAPS REBATES
BEAUTY THERAPIES
You can feel a whole lot better.!!!
Remedial Massage Specialist
---
Welcome!
Hi, i'm Julie, owner of BODYWORKS AND BEAUTY.
I am a fully qualified Remedial Massage Therapist celebrating 27 years in the industry and 15 1/2 years here in Buderim.

It's been my great pleasure to be of service to the people of Buderim and surrounds. I strive to achieve great results to help relieve painful symptoms and improve flexibility and mobility.

I now have a wonderful new co-worker Rebecca Gutsche who specialises in Orthobionomy and Remedial Massage, Aromatherapy and Foot Reflexology.
Remedial Massage, Sports Massage, Deep Tissue: Polarity: Reflexology and myofasial release are my specialities.
Beauty services are also available.

On your first visit, we will gather your physical history and assess causes of current symptoms and create a plan to improve your physical well being. We will demonstrate good postural habits with the tools and advice to help you help yourself.

If you've been experiencing pain or general discomfort from an injury at work or a sports event, or just plain wear and tear, I'm sure i can help you whilst utilising the perfect pressure for you.
I have many years of experience massaging Athletes, professional and otherwise with great improvement to their condition from Pre-event to post event and also treating injury to help prepare for up and coming marathons etc.
I look forward to meeting you in my beautiful air-conditioned comfortable clinic. Good Health!!
SPECIALS
Can be paid over the phone and posted or delivered locally
3/4hr INTRO MASSAGE.........$50
1 1/4 Hr MASSAGE..........$77
1 1/2 HR PAMPER PACKAGE -
( 3/4hr Massage &
3/4hr Facial and/or Pedicure).....$99
2 hr PAMPER PACKAGE..........$130
2 1/4 hr PAMPER PACKAGE.........$145
(includes body polish, massage, and
Deluxe facial)
YOU CAN FEEL A WHOLE LOT BETTER!!!
HICAPS FOR INSTANT HEALTH REBATES
MEMBER OF MASSAGE AND MYOTHERAPY
GIFT VOUCHERS AVAILABLE
EFTPOS AVAILABLE
---
Specialising in.....
Lymphatic Drainage
Myofascial Release
IMMEDIATE HEALTH REBATES WITH HICAPS


---
Benefits Of Regular Massage
Alleviates Chronic & Acute Pain
Raises Endorphins To Improve Immune System
Reduces Stress And Tension
---
BEAUTY THERAPIES
AHAVA is our product of choice., to REJUVENATE, AND RESTORE the skin PRE-WEDDING AND PAMPER PACKAGES AVAILABLE - CHOOSE FROM THE LIST BELOW. TOTALLY ORGANIC, giving beautiful results for all your skin types Choose From:
Mini Facials & Indulgence Facials:
Intensive Hydrating Facials
Deep Cleanse And Skin Rejuvenation
Brow And Lash Tinting, Waxing, Pedicures And Manicure
90 min Pamper Package - $99: 2 hour Pamper Package - $130:
Open Mondays to Saturday from 9.30 to 5.30 Monday and After Hours by Appointment.


---
Qualifications
Fully Qualified Remedial Therapists Accredited members of the Australian Association of Massage Therapists. (A.A.M.T) Diploma of Remedial massage Diploma of Aromatherapy Cert Reflexology Cert Shiatsu Cert Polarity
DIPLOMA OF REMEDIAL MASSAGE INCLUDING DEEP TISSUE; TRIGGER POINT THERAPY; MYOFASCIAL RELEASE; SWEDISH MASSAGE: AROMATHERAPY:SPORTS MASSAGE: PREGNANCY MASSAGE; MANUAL LYMPHATIC DRAINAGE: POLARITY; REIKI 1 & 2; ; REFLEXOLOGY; SHIATSU; BEAUTY THERAPIES USING AHAVA PRODUCTS: TREATING PRE AND POST SPORT AND INJURIES; W.ORK RELATED INJURIES: NERVOUS CONDITIONS: REMEDIAL MEMBER OF MASSAGE AND MYOTHERAPY

Qualification details
DIP REMEDIAL MASSAGE DIP BEAUTY THERAPY. Cert Lymphatic Drainage Cert Polarity Cert.Sports Massage Cert Deep Tissue Massage Reiki II Cert III Reflexology Cert Shiatsu Cert IV Aromatherapy 26 years experience
---
Service categories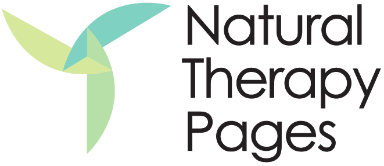 BODYWORKS & BEAUTY BUDERIM (SPECIALISING IN REMEDIAL MASSAGE)