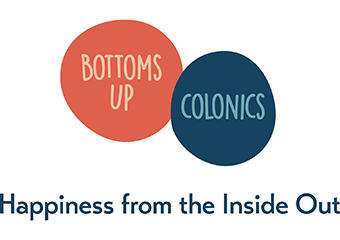 Bottoms Up - Sunshine Coast & Gold Coast
Start feeling alive again and get your health back on track. Colonic hydrotherapy will help you feel better and more energetic with this simple, non-invasive treatment that will eliminate toxins while hydrating your bowel. Our mission is to build your health and our communities, one belly at a time by making colonic hydrotherapy understandable. By educating people about the process and how our emotions and gut health can impact our physical and emotional wellbeing ,we can achieve positive health changes to your life.Our Gold Coast Clinic offers: * colonic hydrotherapy * lymphatic sessions * ozone and probiotic infusions * nutritional advice and planning * certified body ecology and super food products * workshops.
Bottoms Up Colonics - colonic hydrotherapy at our Gold Coast Clinic
Servicing area
Maroochydore, Sunshine Coast & Nerang, Gold Coast QLD
---
Focus areas
Love
Chronic health issues
Growth
Emotions
Digestive system
Enema
---
---
ABOUT US
Bottoms Up Colonics is a programme designed to create greater public awareness about the human digestive system. Bottoms Up has skillfully developed a user friendly model of what's commonly called colonic irrigation. We're taking the approach of educating people about their digestive system and the health benefits of colonic therapy. Bottoms Up is making colonics available to the general public so everyone can benefit from the treatment.
The company philosophy is one of dedication, professionalism, service and pro-activity. We have a commitment to furthering education and knowledge of this complex area of the digestive system that affects so many parts of our body and our health.
Bottoms Up Colonics has been operating for 16 years, using a closed system with all disposal equipment. Sue has been trained in the only recognised training organisation in Australia for colonic hydrotherapy and is a member of the International Colon Association and the Australian Colon Health Association.
All therapists have international certification through the Institute of Complementary Therapies.
OUR THERAPISTS
Janelle Galigher
Cindy-Louise Davis
Jillianne Rixon
THE BOTTOMS UP MISSION
HELPING PEOPLE FEEL BETTER IN BODY AND MIND
Our founder, Sue Wilson, set up Bottoms Up Colonics to increase public understanding of what colonic hydrotherapy is and to make its benefits available to all Australians. At Bottoms Up we aim to educate clients on better digestive health to assist them to reclaim their health through understanding their body and what it needs for overall health.
GETTING FLUSHED
HOW DOES IT HAPPEN?
You are welcomed into the clinic and asked to fill in our client history form to determine what you want to achieve from your colonic treatment. You then spend some time speaking with the therapist about past health concerns and any concerns about the treatments....
Pre Flush / Post Flush
Pre Flush
To get the optimum results we suggest you follow the below pre-flush procedures 24 hours prior to treatment:
Eat no meat, fish or chicken
Eat no wheat products, bread, cereals or pasta
Drink at least 2-3 litres of water to per day.
Post Flush
If you have found you've had a big treatment you made find the need to rest, your body has just gone through a huge detox cleaning your liver and bowel.
You may find your emotions go up and down, once again we hold our emotions in our colon. If you release s**t from here, you will release emotional blockages.
Drink water to continue to flush the system. Recommend you take probiotics to replace your good bacteria. If you are constipated we recommend other products, speak to your therapist about your particular problem.
If you don't make a bowel movement within three days of your treatment contact us.
Soup for breakfast, liquid first thing in the morning is very good to help rehydrate your bowel.
How flushing can improve your life
Colon Hydrotherapy (a.k.a. colonic) is a natural, safe and tested method of cleansing the body of toxins. Today, as in no other period in the history of mankind, we have more problems with the intestinal tract - the Colon, the small intestine, along with the rest of the Digestive System, causing degenerative diseases....
---
TREATMENTS AND DEFINITION
ENEMA
A treatment where you fill an enema bag with water herbs/coffee and self-insert a small tube into your rectal area while lying on your back or side to allow the liquid into your sigmoid colon area. Upon leaving this liquid in your sigmoid colon until the urge to evacuate the toilet.
COLEMA BOARD
Similar to the enema above with the addition of a board that is purpose built that puts you in a position of buttocks higher than the shoulders. Sometimes placed over a bath or toilet.
COLON LAVAGE
A medical procedure undertaken in a hospital where the Doctor inserts liquid into the bowl from the cecum area to wash out the large colon.
OPEN COLONIC
A procedure where you are lying on a purpose built bed with a hole for the waste to release while running water continuously goes into the colon. This treatment relies on the integrity of the colon to hold and release. Typically you are by yourself during the session.
CLOSED COLONIC
(Preferred treatment at Bottoms Up Colonics Clinic)
The person is lying on a massage bed, a therapist inserts a speculum that has the inlet and outlet tubing attached to allow water to circulate and take the waste away through the device and into the waste/sewer line. A therapist is in the room performing the treatment.
COLONOSCOPY
This is performed by a special Medical Doctor in a hospital or private medical suite. Colonoscopy is a medical procedure where a long, flexible tubular instrument called a colonoscope is used to view the entire inner lining of the colon (large intestine) and the rectum. You are given anesthetic for the procedure, which is looking for growths abnormalities in the large colon.
LICENSEE OPPORTUNITIES
Joining the Bottoms Up Colonics family means you'll be part of a community that's passionate about helping people understand the benefits of maintaining their digestive system. If you're looking for a licensee opportunity that will give you independence, recognised training and the deep satisfaction of making a difference to people's wellbeing, then you'll feel right at home running a Bottoms Up Colonics clinic.
THE BOTTOMS UP MISSION
Helping people feel better in body and mind
Our founder, Sue Wilson, set up Bottoms Up Colonics to increase public understanding of what colonic hydrotherapy is and to make its benefits available to all Australians. At Bottoms Up we aim to educate clients on better digestive health to assist them to reclaim their health through understanding their body and what it needs for overall health.
The benefits of running a Bottoms Up Colonics Franchise
Making a difference in your community's health and wellbeing, one belly at a time
Adopting a skilfully developed, successful and user-friendly business model
100% Australian owned and operated locally
A trusted and respected name and brand
Excellent business support including regular group mentoring, design and IT services
Direct access to our signature training at a reduced rate
Access our clinically developed Bottoms Up therapeutics at a wholesale rate
Take advantage of our existing reception service at a cost
Part of a supportive community helping each other grow and learn
At the forefront of best practice in colonic hydrotherapy and digestive health.
We've learnt from our mistakes over the past 16 years and we want to help and guide you so you don't make these mistakes!
---
If you feel the passion and would love to be apart of our growing Bottoms Up family email sue@bottomsupcolonics.com.au for more information
---
Monday to Saturday 8am to 6pm and after hours by appointment
Services
Colonic hydrotherapy
45min
Colonic Irrigation
Weight Loss
Men's Health
Nutrition
Women's Health
Colonic hydrotherapy or colonic cleansing gently flushes your colon of toxins and accumulated waste while keeping your body hydrated and stable.
Qualifications
Rojas Therapeutic Colonics Training
Professional Membership
IICT - International Institute For Complementary Therapists
---