Learn how your food, exercise, sleep & stress affects your health based on your glucose biomarkers.
Now available for non-diabetics.
Join the Vively waitlist now to get a 30% discount.
Join the waitlist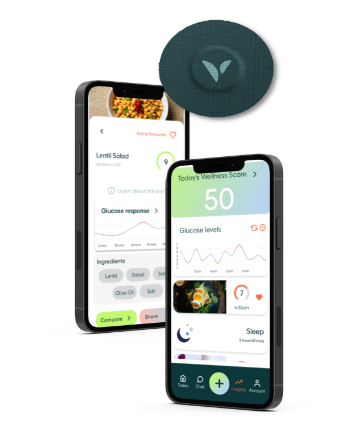 Clicking on the Send Me Details Now button opens an enquiry form where you can message Renee Silvester directly
Send Me Details Now
Looking for a complete solution to all your Podiatry and healthcare needs? Bounce Podiatry is a purpose-built clinic housed within the Cockburn Integrated Health and Community Centre. Health fund rebates available
Bounce Podiatry - Podiatry Treatments
Focus areas
Reduce inflammation
Cramps
Purpose
Morton's neuroma
Sprains
Fungal nails
---
---

If you're looking for a natural and effective way to get your health back to its best, book a Podiatry consultation at Bounce Podiatry. From helping to address musculoskeletal issues to providing relief from foot and postural pain, our Podiatrists can help you return to your physical best.

Regardless of your age or the condition you're dealing with, we can help to improve your health and wellbeing. Regular sessions with a Podiatrist can help keep your body functioning at its best.


---



Low Level Laser Therapy (LLLT):



This non-invasive treatment is used by individuals who are looking to repair tissues, wounds, muscles, tendons and bones. Low Level Laser Therapy has also been known to reduce inflammation and reduce pain, with Men & Women of all ages able to benefit from using this form of therapy.


---



Dry Needling:



Fine sterilised needles are used during this treatment is order to relieve a range of muscle pain and tension issues. Trigger points are targeted during these individualised sessions, with a wide range of chronic pain issues also being able to be addressed during the session. Effective and pain-free, these sessions are suitable for Men & Women of all ages who are looking to naturally improve their health & wellbeing.


---



Joint Mobilisation & Manipulation:



Foot Mobilisation Technique (FMT) is a manual therapy that focuses on mobilising the joints in your foot and ankles in order to help restore flexibility and mobility. Used to treat a wide range of foot and leg pain issues, these sessions are perfect for people who continue to have muscle cramps, leg pain or ankle instability.


---



Myofascial Release Therapy:



This soft tissue therapy can be used by people of all ages who are looking to improve their overall health and physical fitness. These sessions are tailored to your physical needs, with our practitioners using a range of massage skills in order to help remove muscle inflammation and stress. Regular sessions have also been known to reduce muscles stress and help the body to recover faster after an injury or surgery.


---
Bounce Podiatry specialises in the following:
Orthotics
Low Level Laser Therapy
Joint Mobilisation Manipulation
Myofascial Release
Minor Surgery
Imaging
Dance Injuries
---
Learn more about our approach to Chronic Disease Management
DVA Referrals
Medicare Referrals
---
We also provide our clients with a comprehensive range of Patient Resources to help them gain the most from their treatment:
Exercise Videos
Partnering with Soles4Souls
Revere Comfort Shoes
---
If you suffer from any of the following conditions, we can help:
Bunions
Toe Deformity
Metatarsal Stress Fracture
Plantar Fasciitis
Flat Foot
Ankle Sprains
Achilles Tendonitis
Morton's Neuroma
Patellar Femoral Pain
Muscle Cramp
Osteoarthritis: Hip and Lower Back
Sciatica Pain
Ingrown Toenails
Heel Cracks
Fungal Nails
Warts
Flexor Hallucis Longus Tendinitis
Posterior Ankle Impingement
Metatarsal Stress Fractures
Cuboid Syndrome
---
We also specialise in treating Children's conditions:
Severs Disease
Osgood-Schlatter Disease
Hypermobility Syndrome
Walking Problems
---
Bounce Podiatry can help you to manage Chronic Diseases including:
Rheumatoid Arthritis
Diabetes
Gout
Fibromyalgia
Osteoarthritis
Peripheral Vascular Disease
Peripheral Neuropathy
* HEALTH FUND REBATES ARE AVAILABLE *
---
For more information or to book with Bounce Podiatry, you're welcome to call or visit our website.
---