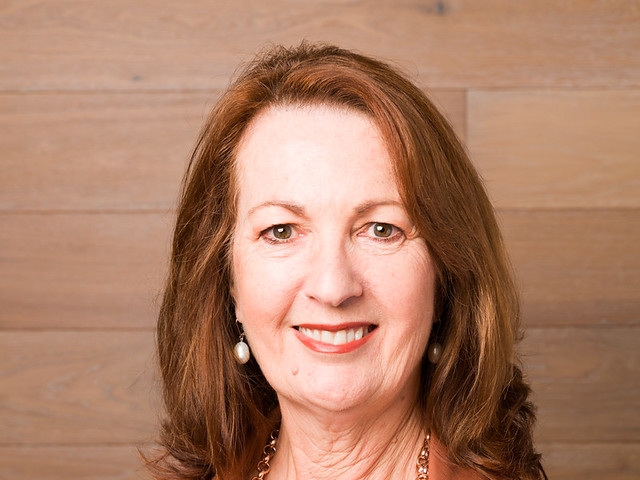 Bowtech Works
Want to find out my availability, pricing or opening hours? Click on Send Me Details Now to get started.
Send Me Details Now
Clicking on the Send Me Details Now button opens an enquiry form where you can message Maree Kendall directly
Bowen Technique, Aromatic Kinesiology, Australian Bushflower Essences and Meditation to bring the body, mind and spirit back into balance.  
Bowtech Works
Servicing area
Sydney's north-western suburbs & Hills district
---
Focus areas
Forgiveness
Tissue salts
Nervous system
Stress management
Well-being
Complementary
---
---
Learn to Meditate Classes
Forgiveness Meditation
Click here for more information
---


MAREE KENDALL is a Natural Healing Therapist. Since 1996 she has had her own home-based clinic in Sydney's north-west at Quakers Hill. She practices Bowen Technique, Aromatic Kinesiology and Bush Essence Therapy. She is a meditation group facilitator and has hosted many meditation retreats during that time.

Using her many years experience as a Natural Therapist, Maree has the ability to put together a 'story' underlying the cause or causes of an existing physical condition. Her training in Kinesiology enables her to determine the most appropriate form of treatment, to bring the body back to balance, as well as clearing inherited and past life emotional blocks, stress etc. These blocks stop the flow of energy, cause pain and interrupt the flow in one's life. A treatment plan using either the Bowen Technique, Aromatic Kinesiology or Australian Bush Flower Essences, will assist the body in healing and bring the body, mind and spirit back to balance.

.........................................................................

Maree specializes in:
hormonal imbalances
infertility & pregnancy
post traumatic stress
anxiety conditions
chronic fatigue
back and joint pain
---

What to expect in a session

From the moment you enter the garden, you will begin to feel relaxed......

During a session, Maree will take a full history, then muscle test using kinesiology to determine the priority issue and method of treatment. Mind & Body Bowen Technique, Aromatic Kinesiology or Bush Flower Essences may be used to heal these imbalances. Also, Maree may use her knowledge of numerology, counselling and meditation to help identify & clear the client's underlying negative patterns. The client may then be supported with affirmations, flower essences, aromatherapy oils or tissue salts, if they are required, to assist in the healing process.


---

Treatments

Bowen Technique (Bowtech)

Bowtech is the original Bowen Technique, developed by an Australian, Tom Bowen in the 1950's, and is now taught as an effective form of body work worldwide.

How does Bowtech work?
- Bowen Technique allows the body to reset and heal itself.
- Bowen aims to balance and stimulate energy flow.
- Healing occurs by affecting the body's Autonomic Nervous System, which creates homeostasis at a cellular level.
- Release of toxins & old patterning also brings about balance.
- Bowen embraces the physical, chemical, emotional & mental aspects of each person.

What to expect in a Bowen session:
- Bowen consists of a series of gentle rolling connective tissue moves on the skin (or through clothing).
- Frequent pauses, usually 2 minutes, are allowed between moves to give the body time to benefit from each set.
- The practitioner is able to discern stress build-up in muscle groups & then utilise Bowen moves to release that stress.
- A session lasts from a half to one hour and can result in a deep sense of overall relaxation, allowing the body to recharge & balance itself.

What is Mind/Body Bowen:
- The Mind/body Bowen Therapist 'listens' to the body.
- This assists the therapist to link the treatment to the responses in the body, allowing the client's story to unfold.
- As the emotional patterns are identified, the body then releases past trauma, emotions & blocks that stop the flow of energy in the body, causing stress, physical pain & disease in the body.
- Birth trauma & past life trauma are able to be cleared using this methodology.

.........................................................................

Aromatic Kinesiology

Aromatherapy is the art of using essential oils to bring about balance to all aspects of the being. This can be done through application of oils onto the skin, through inhalation of the essence or via the vibrational properties of the oil, which in turn, have an effect on the subtle anatomy and emotions.

Kinesiology or muscle testing, is a gentle and effective method of accessing the primary underlying cause or causes of the physical or emotional imbalances in the body and the subtle anatomy.

Aromatic Kinesiology brings these two healing arts together. Kinesiology is used to identify where the blockages are in the meridians and chakra systems, which have lead to the emotional or physical pain in the body. The aroma is chosen, with its corresponding insight, to heal the emotional cause or causes of the issue or condition.

.........................................................................

Flower Essences

Flower Essences are vibrational in nature. They can be traced back thousands of years and are now used in many cultures all over the world. Primarily they assist in treating our emotional health & wellbeing, by healing the blocks that inhibit the flow within the body which trigger disease.
Following a Bowen or Aromatic Kinesiology treatment, the client is supported with flower essences. This assists with healing the emotions and to clear inherited patterns of behaviour which, can in turn, be the underlying cause of certain illnesses.

.........................................................................

Meditation

Learning to relax & clear the mind of unwanted thoughts is a necessary part of the healing process. Visualisation in meditation can help access information from one's higher self, thereby making one's purpose in life clearer. Meditation can improve one's health in body, mind and spirit.

Maree facilitates meditation classes and workshops. Phone or email for a current programme.

.........................................................................

Reiki

- Reiki means "Universal Life Force Energy". It is the ancient art of hands-on healing now being used around the world.
- Reiki addresses body, mind and spirit, accelerating the ability to heal physical ailments.
- Reiki bypasses the symptom and goes to the source of the problem.
- Reiki is totally complementary to any other form of healing or medication used today.
- Following a Reiki treatment the recipient will feel refreshed & it is said to be equivalent to three hours sleep. As well as feeling a deep sense of euphoria, one may notice positive changes in all areas of life.

.........................................................................

Ear Candling

Ear Candling is a gentle and natural treatment.
- It is an ancient art, traditionally used to cleanse the aura in preparation for the state of trance, and to drive out negative energies.
- Today Ear Candles are used as a clearance therapy to harmonise and cleanse the aura of the recipient.
- Ear Candles can be used for many problems associated with the ear and head area, such as headaches, tinnitus, glue ear etc.

.........................................................................

**GIFT VOUCHERS AVAILABLE**



---

Trading Hours

Quakers Hill Clinic:
Tuesday and Wednesday 10 am to 6 pm
Saturday 9 am to 1 pm


.........................................................................

Provider No.: BAA 7819
Contact Maree for a schedule of fees and any questions regarding her services.
EFTPOS & CREDIT CARD facilities are available for your convenience.



---

Qualifications
Diploma of Aromatherapy - Australasian College of Natural Therapies
Diploma of Specialized Bowen Technique - Border College
Diploma of Counselling - St John of God Institute
Certificate 2 of Reiki Healing - Usui Shiki Ryoho
Certificate of Australian Bush Essences - Australian Bush Flower Essences
Certificate of Meditation Facilitation - Nature Care College
Certificate 3 of Aromatic Kinesiology - Robbi Zeck
Services
Bowen Therapy is a neuro muscular technique that assists the body to heal itself, by reducing pain, inflammation and stress help in the body. It is gentle, safe and suitable for all ages and conditions.
Professional Membership
Bowen Association Australia
---