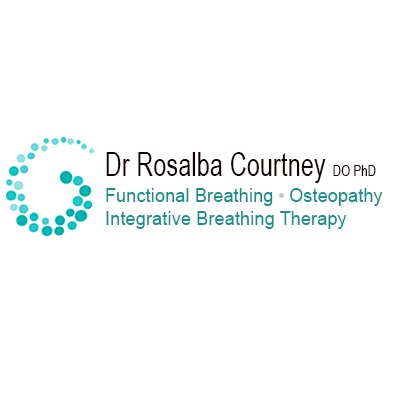 Dr Rosalba Courtney ND DO PHD - Integrative Breathing Therapy
Learn evidence-based breathing therapies that can effectively treat serious health conditions.
IBT Course: Biochemical, Psychophysiological, Biochemical & Psychophysiological
Servicing area
Avalon, Edgecliff, Sydney's Northern Beaches & North Shore NSW
---
Focus areas
Stress management
Habits
Emotional wellbeing
Relaxation
Purpose
Wellness
---
---
Secrets Unveiled in This 2-Part Integrative Breathing Therapy Course
Did you know that breathing is a fundamental step to achieving optimal health and using the right techniques can improve the condition of people suffering from various health disorders?
Dr Rosalba Courtney ND DO PHD in Avalon NSW deepens your understanding of this in a training course that concentrates on the assessment and treatment of the underlying causes of dysfunctional breathing.
The course is designed for health practitioners who want to learn how to improve the airway function and breathing patterns of their patients in order to improve their conditions.
Module 1 will cover the neuromuscular and biomechanical systems of the body, while Module 2 centres on the biochemical and psychophysiological aspects.
The Whys and the Hows of the IBT Course
The Integrative Breathing Therapy course combines the research studies of Dr. Courtney and her clinical experience as an osteopath, a breathing therapist and an integrative health practitioner.
Modules 1 and 2 lay the groundwork for the application of Rosalba's multifaceted model of dysfunctional breathing, breathing assessment and techniques in addressing a wide range of health conditions.
Benefits of taking the Integrative Breathing Therapy course
Gives you a broad and deep understanding of the biomechanics, physiology and psychology of breathing
Helps you recognise, measure and treat dysfunctional breathing on the biomechanical, biochemical and psychophysiological levels using evidence-based tools
Guides you in choosing the best breathing therapies that will work best for your patient's condition
You'll learn how to combine these therapies with your other clinical practices to maximise patient care
The Tools and Techniques
Taking part in the IBT course will enrich your knowledge and equip you with evidence-based tools developed by Rosalba, such as the Self-Evaluation of Breathing Questionnaire (SEBQ), the Manual Assessment of Respiratory (MARM), and many others.
The types of breathing therapies to be covered in the two-part course includes:
Breathing basics protocol
Buteyko method
Capnometry assisted biofeedback
Respiratory muscle resistance training
Intermittent hypoxic training
Mind-body breathing techniques
Resonance frequency breathing
Breathing dysfunction could result from anatomical problems, health disorders or psychological issues. Understanding the nature and purpose of each breathing therapy, and being able to use them when working with other health practitioners will produce the best results.
Course Outline
Module 1 - The Neuromuscular and Biomechanical Dimension
Learn the skills for assessing and treating the causes of breathing dysfunction with respect to biomechanical and neuromuscular issues, including breathing pattern disorders, mouth breathing and diaphragm dysfunction.
Furthermore, you're going to learn how the manner of breathing affects the functions of the muscular, skeletal, respiratory, cardiovascular, lymphatic, digestive and autonomic nervous systems.
The breathing techniques and breathing retraining you will get from this module will allow you to utilise a synthetic approach to treating a wide range of conditions.
Module 2 - The Biochemical and Psychophysiological Dimension
In the second part of the course, you're going to learn physiology, evaluation and treatment of the biochemical and psychophysiological aspects of breathing.
The biochemical aspect covers breathing dysfunctions like hyperventilation and hypoventilation disorders, and the appropriate breathing therapies.
On the other hand, the psychophysiological side of it takes you through the concepts of respiratory psychophysiology. This includes the connection between breathing, mental and emotional processes, as well as reaction to stress. You will be equipped with breathing techniques that will address any issues in the autonomic nervous system, treat hyperarousal and reprogram stress response.
Book an appointment and prepare to load yourself with tools and techniques for treating breathing dysfunction.
---