Learn how your food, exercise, sleep & stress affects your health based on your glucose biomarkers.
Now available for non-diabetics.
Join the Vively waitlist now to get a 30% discount.
Join the waitlist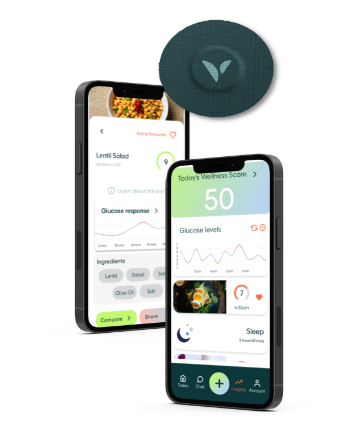 Brenda Springsteen Counselling
Brenda Springsteen Counselling
Focus areas
Physical health
Stress management
Well-being
Circulation
Anxiety
Interpersonal
---
---
About Me

I have no real niche, all forms of alternative and mainstream therapies interest me. My initial steps were with healing and medicinal herbs and biochemic cell salts. I still maintain a medicinal herb garden at my home.

I then progressed onto studying for a certificate in counselling in the 1980s. I used this skill in my work places as a trainer and mentor in various government departments.

I found that while herbal healing was excellent for the majority of ailments something else was needed to combat pain and other debilitating mental issues. So I moved onto crystal healing, shiatsu, reiki, reflexology and counselling so I could perform whole body wellness healing sessions.

Crystal Healing: with this process I use Kundalini Energy and crystals to help unblock and infuse energy into your chakras. This will get you to the optimum point for healing.

I have credentials in Counselling, I adapt my method of therapy to my clients, this could include Cognitive Behaviour Therapy, Gestalt Therapy, Family Therapy or a combination of them. I do one one one counselling sessions and family counselling.

I am a Master in Reiki Energy Therapy where I use the divine energy to open blocked chakras.

I have credentials in Reflexology where I will ease your pain by massaging your hands or feet.
​
In the 40 years that I have been helping people one way or another I believe that I have relieved their pain physically, mentally and spiritually.
---
Do you need me for..

Depression or Anxiety
These are the two most common general issues my clients present. Mood problems can seriously interfere with sleep, interpersonal relationships, physical health and wellbeing and concentration. Counseling can help identify, clarify, and often even simplify problematic thoughts and feelings.

Relationship Issues
It's often helpful to have an outside perspective or help in developing communication skills and strategies for relationships. When you are having problems with family, friends, co-workers, sometimes it's just nice to have
an empathetic listener.

Social Isolation / Shyness
It can be hard to know where to turn when you feel really alone. For some of us, it is especially hard to make new connections and develop close friendships. If this is true for you, remember this is why I am here and can help.

Life Transition Challenges
Change almost always creates some stress. It can feel overwhelming. I can help you find ways to organize and manage thoughts, feelings, activities, and time.

Motivation
Actually, the problem is usually lack of motivation. When it happens, the reasons can be complex and it is hard to just "snap out of it". Counseling can help you identify the underlying reasons for feeling unmotivated and really help you learn how to bring out your best work.
---
The therapies that I use

Cognitive Behaviour Therapy focuses on the present, it is goal oriented and problem focused, it educates the client, it is structured, it teaches the client to identify and evaluate their dysfunctional thought patterns and it uses techniques to change a client's thinking and behavior.

Person Centered Counselling focuses on the client discovering themselves and growing toward fulfilling their potential. The client with the support of the counsellor will move toward self-actualization this is done by being
open to experiences, trusting themselves, having an internal source of evaluation and a willingness to continue growing

Gestalt Therapy is a system that stresses the development of a client's self-awareness and taking personal responsibility on how they function in their environment. The main principles of Gestalt Therapy are holism – this
is where all aspects of the client are explored including thoughts, behavior, body sensations and dreams. Integration – this is where the client integrates all aspects of themselves into a healthy whole. Awareness – this process is done by opening a client's awareness to what they are currently doing, feeling and sensing, this is done by asking questions such as why do you think your arms are folded and your head is down. Finally, the last principle is Contact this is where the client and counsellor discuss the relationship that the client has with others such as their family, friends and coworkers.

Family Counselling is where a person, family or group is part of a system where all aspects of the system are interrelated. The principles of family counselling are that the main client must serve a function in the family dynamic, have that function maintained by the family process and actively participate in the families' inability to function properly.

Brief Therapy is a solution focused therapy where the client needs to have the initiative and ability to recognize their intended goals not their problems with the assistance of the counsellor. This therapy focuses on the future and using the client's strengths and abilities to visualize and actively move toward the required change in their lives.

Mindfulness is a way of noticing what is going on around you in a deliberate and thoughtful manner. It means paying attentions to where your mind and body are in a particular moment "in the now". You don't think about the past or future you concentrate solely on the now in a non-judgemental manner. There is no fault or bias in the moment, there is just observation."
---
30 minute Reflexology or Reiki Sessions

Reflexologists consider that all parts of the body are connected by subtle energy, which flows down the body from the head to the feet through 10 zones. When there is illness or discomfort the zones become blocked and the flow of energy is disturbed. Massaging the hands or feet helps unblock the zones and allows energy to flow and restore balance or homeostasis in the body. These treatments allows the body to relax, enhance circulation and relieve uncomfortable symptoms. Relief can be almost immediate, but if you have long standing conditions then healing can take some time.

Reiki is a spiritual, vibrational healing practice used to promote balance throughout the human system. Reiki does not involve physical manipulation or the ingestion or application of any substances, but works with the subtle vibrational field thought to surround and penetrate the body. The word Reiki is made of two Japanese words - Rei which means "God's Wisdom or the Higher Power" and Ki which is "life force energy. Together it is universal life energy. Reiki treatment is usually facilitated by light, non-manipulative touch to a clothed client.
---
Online Counselling

Counselling is a formal arrangement and the following points form the basis of an. Agreement between us to work together.



Your appointments are live and secure.




I work under the PACFA code of ethics and ACA.




All sensitive data which includes emails, chat transcripts and notes that I may take about our work are held securely online or in a lockable filing system.




As a client of mine I trust you to not share any information that we might share with the public in any way shape or form.




If I feel that another online counsellor was better placed to help you than me, I would suggest a change and support you while you made it.




If I believed that face to face counselling would be a better way to help you, I would support you while you found a counsellor near you.




If you are currently in crisis and can't contact me then please contact Lifeline on 13 11 14.



---
Mandatory Reporting, Informed Consent and Confidentiality
I am required under the law to report to the appropriate authorities if I believe that there is a reasonable suspicion that there is a possibility of you harming yourself, others or children. If I need to contact others about your case I will get your written informed consent. All our undertakings are confidential.

To maintain my effectiveness as your counsellor I have regular sessions with a training supervisor. I don't disclose the identity of my clients to my supervisor.
---
---