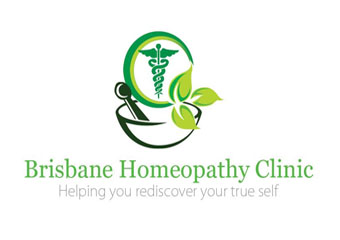 Brisbane Homeopathy Clinic
Clicking on the Send Me Details Now button opens an enquiry form where you can message Mary Keats directly
Send Me Details Now
Brisbane Homeopathy Clinic has been providing safe and natural treatments for over 15 years. Throughout your consultation, the clinic's well-trained homeopathic practitioner will offer you friendly support and motivation. Book a consultation online today!
Brisbane Homeopathy Clinic
Focus areas
Paediatrics
Chronic skin conditions
Family health
Infections
Sinus
Diarrhoea
---
---
Brisbane Homeopathy Clinic offers homeopathic services for individuals, including children, suffering from a variety of conditions including:
Anxiety and depression
Acute and chronic illnesses
Childhood illness
Diabetes
Digestive problems
Eyes, ears, throat conditions
Headaches
Impaired immunity
Inflammations and infections
Joint pains
Obesity
Pregnancy
Respiratory problems
Skin conditions
Tiredness, sleeplessness
Services Offered
Homeopathic Consultations
Homeopathy is a holistic science that cures and heals symptoms of disease rather than just relieving them.
It treats the patient as a whole, including physical, mental and emotional well-being.
Benefits of homeopathy include:
Targets root cause of the condition.
Helps relieve symptoms without suppressing them.
Natural remedies work in the psychological, pathological and physiological levels of the body.
Manages acute and chronic conditions.
Effective even when taken along with other medicines.
Helps pregnant, nursing women, children and infants.
Long-time storage of remedies.
When administered to animals and plants, it produces active outcomes.
Safe for all ages.
During a consultation, a homeopathic practitioner will spend a considerable amount of time with you and understand several factors in your life that may be affecting your condition.
Individualised case takings are accomplished except for children. Your practitioner will be able to provide the right remedy for you through a comprehensive series of questions including:
Present complaints
Past illnesses
Family history
Mental variations
Diet and lifestyle
Likes and dislikes
Cravings
Peculiar characters
On your first visit, your consultation may take up to one and a half-hour.
It is recommended that you bring a list of medicines you are taking, prescribed or otherwise. This includes vitamins, herbals and dietary supplements.
Along with these, your laboratory findings, x-rays, scans or investigation reports related to your complaints.
Opening Hours
Monday: 10:00 am to 2:00 pm | 5:00 pm to 7:00 pm
Tuesday: 10:00 am to 2:00 pm | 5:00 pm to 7:00 pm
Wednesday: 10:00 am to 2:00 pm | 5:00 pm to 7:00 pm
Thursday: 10:00 am to 2:00 pm | 5:00 pm to 7:00 pm
Friday: 10:00 am to 2:00 pm | 5:00 pm to 7:00 pm
Saturday: 10:00 am to 2:00 pm | 5:00 pm to 7:00 pm
Sunday: Closed
Testimonials from Previous Clients of Brisbane Homeopathy Clinic
"Dr Mary is really a good Doctor. she is very helpful and caring. Always available for help. Very caring nature. Any body interested in Homoeopathic consultation i would 100 percent recommend Dr Mary." - Binoy Ittyavira
"very effective treatment, caring and compassionate approach...always recommend.👌" - Reji Mon
"The doctor is very friendly and medicine is very effective 👍" - Dileep Sasidharan
"Dedicated and compassionate Doctor, very effective medicine as well." - Mariya Joseph
Book an appointment online.
Qualifications
Bachelor In Homeopathic Medicine and Surgery
Bachelor In Psychological Sciences (Ongoing)
---