Member since 2017
Bronwyn Pinkster - Counselling, Qigong and Mindfulness Meditation
50 Waterport Rd
Port Elliot SA 5212
Servicing area: Servicing Fleurieu Peninsula
Chronic health issues
Wellbeing
Stress management
...
Want to find out my availability, pricing or opening hours? Click on Send Me Details Now to get started.
Clicking on the Send Me Details Now button opens an enquiry form where you can message Bronwyn Pinkster directly.
Qigong and Mindfulness Meditation classes held:
Mondays 530-630 ( daylight saving times)
Wednesdays 930-1030 am
Saturdays 9- 10 am
$10 per session - pay as you attend.
Qi gong
---
What is Qigong?
How do you pronounce it? Is it one word or two?
These are some commonly asked questions. Qigong pronounced as " chee gong" can be written as chi kung, chi gong or chi kung and is spelt as one word which is made up of two words. The first word Qi is the Chinese word for "life energy" and the second word 'gong' means "work" or " benefits acquired through perseverance and practice" so qigong is "internal energy work". It is also said to be a Chinese form of yoga or acupuncture without needles.
According to the principles of Chinese medicine, Qi travels through meridian points, which are related to various organ systems of our body. Tension can be held in various parts of our body creating blockages and so the qi or energy doesn't flow where it needs to and so we experience disharmony and disease. Qigong exercises use movement, meditation, and controlled breathing to prevent and clear blockages that might otherwise disrupt the flow of qi.
The heightened flow of energy strengthens and has a deep calming effect on our nervous system while our alertness is heightened.
The forms of qigong that are practised in my classes are: Ba Duan Jin (8 pieces of brocade), Shibashi 1,2,3.
Ba Duan Jin
This is based on Traditional Chinese Medicine Theory. There are eight movements which were created to focus on strengthening the bones and muscles, regulating respiration and Qi circulation while utilising Qigong control of the mind. Each of the 8 movements is related to different internal organs such as the liver, stomach, spleen and heart. The Eight Brocades or Ba Duan Jin is simple and easy to learn and is best practiced in the morning or evening in fresh air, for 15-30 minutes each time.
Shibashi 1,2,3
Shibashi (meaning 18 in Mandarin) is a series of 18 energy-enhancing exercises that co-ordinate movement with breathing and concentration. It is a gentle, beautiful and flowing Tai Chi Qigong exercise routine that is is designed to improve your general health and wellbeing. The gentle rocking motions and stretching movements improve circulation and digestion. The chest exercises and controlled breathing are good for lung conditions and asthma. The overall effect of the exercise is to reduce mental stress and physical tension carried in the muscles of the body. Each of the forms has a poetic name, such as 'dancing with rainbows', ' flying dove', and 'carrying the moon' with all movements coordinated with the breath.
Why not try a class?
Though the movements may seem gentle and slow they work the entire body - from the bones to the lymph to the digestive and circulatory systems and more...
I hold an hour long class which incorporates qigong and mindfulness meditation.
Case Study (from US 2007)
For Elaine, who had limited use of her right arm for almost seven years after undergoing radiation treatment for breast cancer, practicing qigong changed her life. "I could only lift my arm ten inches from my body and do little more than write and type with it," says Elaine, 55, from Washington. Western medicine offered her no solutions and suggested that she learn to live with it. Instead, Elaine looked for alternatives. First she tried yoga, which calmed her but didn't address her movement difficulties. Then she signed up for a qigong classes.
Initially, Elaine struggled, the pain allowing her to do only two minutes of the moves with her right arm. No matter how much she told her teacher that she couldn't do it, but she was encouraged to continue and told to keeping practicing daily and that her body had the intelligence to help her. After a few months of daily classes, Elaine regained full range of movement in her right arm. Today, she says, her life is back on track and she feels stronger than ever.
---
Service categories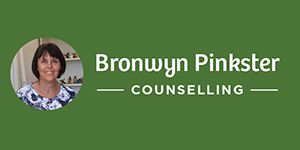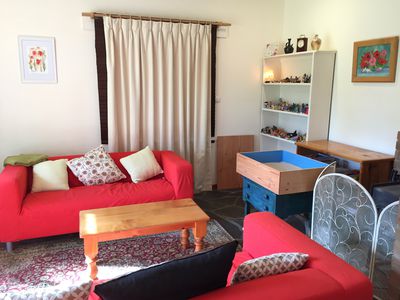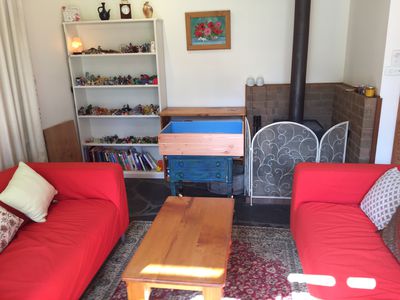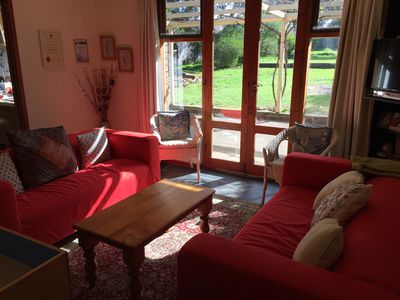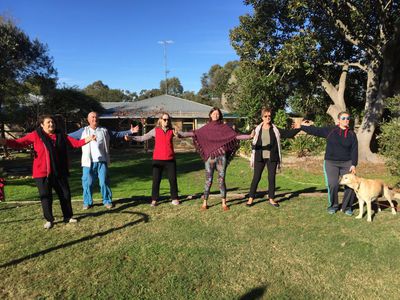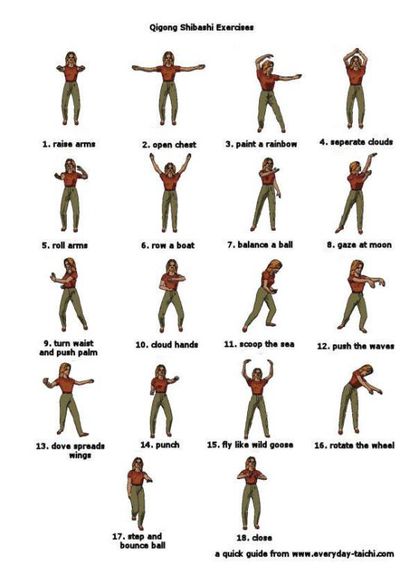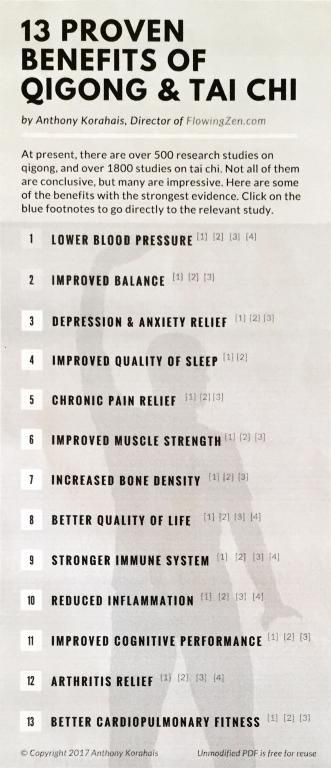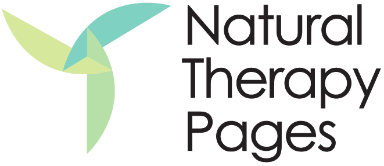 Bronwyn Pinkster - Counselling, Qigong and Mindfulness Meditation