Brunswick Holistic Health
Hardwick Building
22 Tripovich ST (cnr Ballarat ST)
Brunswick VIC 3056
Servicing area: Brunswick, Melbourne
Paediatrics
Pregnancy
Hormonal imbalance
...
Want to find out my availability, pricing or opening hours? Click on Send Me Details Now to get started.
The fastest way to detox and get your health back on track. Our system of Colonics is gentle and entirely self-administered.
Brunswick Holistic Health - Colonic Irrigation
---
Gentle, natural and highly effective detoxification

Colonic hydrotherapy (also called colonic irrigation) is a gentle, natural and highly effective method of detoxification.

After a detailed introduction, you can relax and enjoy your 'internal bath' in complete privacy and relaxation. The colonic hydrotherapy is completely self administered in a sterile yet soothing environment. If you need assistance our friendly staff are nearby ready to help.

How Does Colonic Hydrotherapy Work?

Warm, filtered water is infused into the colon to cleanse the body of accumulated wastes, acting as a kind of internal bath. Your body then naturally expels the water while you relax. By washing away the toxins that clog your insides, your body is able to function optimally.

Benefits Of Colon Hydrotherapy

Colonic Hydrotherapy is an excellent therapy for digestive complaints, skin problems, headaches, fatigue and lack of energy - all of which may relate to toxic overload. After a series of treatments you will notice:
Improved Digestive Function
Increased Energy
Glowing Skin & Clear Eyes
Easier Weight Management
Improved Circulation
Enhanced Immunity
A Generally Positive & Relaxed Mental State
For further information please read our comprehensive Colonic Irrigation FAQ's OR click here to read more about our Colonic Hydrotherapy Treatments.


All treatments include a magnesium and electrolyte drink, the use of a heat pack and a dose of high potency, practitioner only probiotics (good bacteria).




For more information about the best services for your needs or to organise an appointment - just give us a call!
---
See Also...
About Us
Colonic Hydrotherapy (colonic irrigation), Naturopathy, Herbal Dispensary, Massage and more..
Brunswick Holistic Health - Colonics, Massage & Naturopathy
A comprehensive natural therapies clinic and health store, offering Colonic Hydrotherapy, Naturopathy, Massage, Acupuncture, Kinesiology and Spiritual Healing, Reiki, Chinese and Western Herbal Medicine, Ear Candling, Hypnotherapy and Far Infrared Sauna.
---
Service categories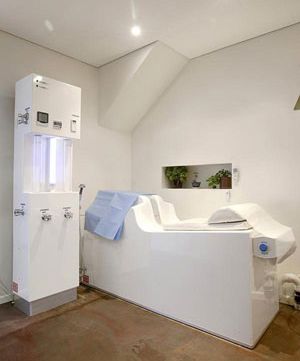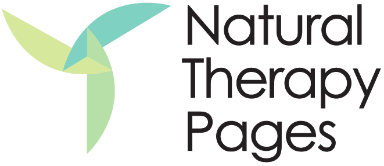 Brunswick Holistic Health