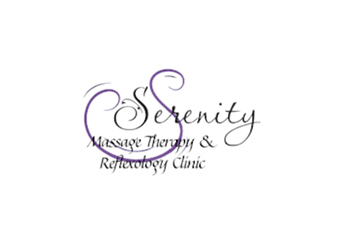 Serenity Massage Therapy & Reflexology Clinic
Therapy is not a one size fits all and we use a range to help you in every way we possibly can! 
Serenity Massage Therapy & Reflexology Clinic - Treatments
Focus areas
Facial
Pregnancy support
Anxiety
Well-being
Stress management
Sinus
---
---
Treatments
---
Full Body Massage - $75
Swedish, Remedial, Clinical
If you are after relaxation or need some work on your stressed and tired muscles, this treatment also improves emotional wellbeing and enhances circulation, it helps with neck pain and headaches.
30 Minute Massage - $50
A smaller version of the full body massage can be customised to work on specific parts of the body or an all over massage.
Back, Neck & Shoulders (30 Minutes) - $50
Relieves you of tension, can help with headaches and the improvement of posture.
15 Minute Massage - $20
Works on a specific area – amazing for the shoulder and neck area.
10 Minute Massage - $15
Targets a specific area.
Pregnancy Massage - $75
This massage will help with pregnancy related pain and discomfort. Is highly beneficial for anxiety, improving sleep, decreasing leg and back pain, decreasing levels of norepinephrine (stress hormone), decreasing levels of cortisol, and increasing the levels of serotonin and dopamine (feel good hormones).
Massage & Foot Reflexology - $75
Getting the best of both world. This treatment includes 30 minutes of foot reflexology and 30 minutes of massage.
Acupressure Initial Consultation - $80
Acupressure is the practice of acupuncture without having to use needles. Endless health benefits for a number of different health conditions and issues.
Acupressure Subsequent Consultation - $75
Reflexology - $75
An ancient form of alternative healing practised on the face or on the foot, helping with a range of health conditions.
Reflexology 30 Minutes - $50
A condensed version of the longer treatment.
Manual Facial Lymphatic Drainage Massage - $75
Utilising the Lone Sorenson Method, utilising facial reflexology principles. A highly relaxing treatment that can help with conditions including anxiety, oedema, and Sinus sufferers.
Reiki - $55
A Japanese method of energy healing and treating a range of conditions.
---
For more information about the best services for your needs or to organise an appointment - just give us a call or visit our website.
---
---