Member since 2007
BUNBURY NATURAL HEALTH CENTRE
Victoria West
12 PROSSER st
Bunbury WA 6230
Servicing area: BUNBURY, Western Australia
Want to find out my availability, pricing or opening hours? Click on Send Me Details Now to get started.
"Our health is the single most important asset we have. If we do not have health then all other things become immaterial and worthless. "(quotation from unknown source)
About Us
---
Services On Offer?

The Bunbury Natural Heatlh Centre provides a range of services, including:
Herbal medicine
Iridology
Homoeopathy
Nutrition for eg Hormone & Fertility
Pre conception services
Stress/anxiety
Digestive
Weight Loss services
Blood pressure
Heart and headaches
Anti-ageing medicine
Natural Fertilitly Management
Flower essences
Chinese medicine
Darkfield microscopy
Blood and saliva testing.

What Do We Treat?

At the Bunbury Natural Health Centre we treat all health conditions from pre-conception to very old age. All health conditions can benefit from natural medicines. To be more specific, below is a list of conditions that are commonly treated.

Nervous System

Stress and anxiety management, depression, mood disorders
Childrens behavioural disorders
Insomnia

Reproductive System
Female

PMS, Polycystic Ovarian Syndrome, Fibroids, excessive bleeding/pain
Fertility issues, Pre-conception care and Labour ward care
Menopausal conditons (eg flushes, insomnia, heavy bleeding, mood changes
Urinary problems

Male

Prostate problems and pain
Urinary problems

Digestive
Irritable bowel including diorrhea and constipation, excessive wind and bloating, nausea and pain
Food sensitivities and allergies
Respiratory
Allergies, hayfever, sinus, asthma, bronchitis, pneumonia, croup

Circulatory System
Headaches, Migraines
Blood pressure, Cholesterol

Weight Management

Weight gain to achieve optimal health and muscle mass
Weight Loss - to achieve optimal health and reduce fatty tissue whilst maintaining the important muscle mass
Safe and effective and easy to use protocol based on your foods

Skin

Eczema, Dermatitis, Proriasis, Rashes, Cradle cap and nappy rash

Energy System

Fatigue, Lethargy, Tiredness, Exhaustion.

Immune System

Virus, bacteria, Flu, Ross River Virus, Glandular Fever, Barmah Forrest Virus, Malaria, Dengue Fever,
Shingles, chicken pox
Auto immune conditons such as Thyroid problems, Lupus, Iritis
Common coughs and colds

Joints

Back problems
Joint problems, Osteo-arthritis, Rheumatoid Arthritis, General aches and pains

Muscular

Aches and pains
Restless Leg Syndrom

Homeopathics

Homeopathics can be used as part of the treatment plan
Homeopathic vaccinations are also available for all ages

As you can see most things are listed. If you have a condition that is not mentioned and would like to enquire if we treat you particular condition then please contact us above. We are happy to help.

Your First Consultation

Will be one hour and consists of taking a detailed history, (personal, family, medications, allergies etc), Iridology reading and blood typing (if you don't know your blood type). Once all the details are gathered a personalised programme will be compiled.
The programme written for you will be achievable and supported by telephone contact if needed in between consultations


Follow Up Consultations

Follow up consultations are 30 minutes and are designed to assess progress and fine tune a programme as improvements are made.

Opening Hours

We are open Monday to Friday 8am to 6pm

Payment Services

We accept all credit cards and have Eftpos facilities. Cash is also accepted and cheque with prior notice.


For more information about the best services for your needs or to organise an appointment - just give us a call!
Qualification details
---
Advance Diploma Naturopathy
Previously trained as Registered Nurse and Midwife
---
See Also...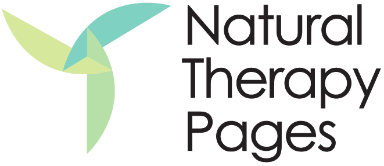 BUNBURY NATURAL HEALTH CENTRE