Member since 2013
Butterfly Beginnings
Servicing area: Melbourne Metro, Bayside, South eastern suburbs
Feeding
Hormones
Nurturing
...
Want to find out my availability, pricing or opening hours? Click on Send Me Details Now to get started.
Clicking on the Send Me Details Now button opens an enquiry form where you can message the practitioner directly.
Birth, Postnatal & Newborn Parenting needs... Including Placenta Encapsulation

Our Doula Services at Butterfly Beginning's in Bentleigh East are here to support, nurture and empower parents throughout Melbourne.


Call now to enquire about our Monthly Specials
Butterfly Beginning's - Doula and Family Services
---



What is a Doula?



We bridge the gap between your medical care and natural care givers with respect and continuity of care.

A Doula is a trained professional hired by you that specialises pregnancy, birth and early infant care.
A Doula is not a doctor or midwife and has no clinical responsibility or role in your birth.

However, your doula can improve the birth experience for the mother and baby in many ways. As a doulas we support women before, during and after labour by providing personal assistance. We draw on experience, knowledge and training to give you emotional support and physical comfort throughout the birth.

We also provide you with as much information as we have on topics surrounding childbirth so that you can base your decisions and your birthing plan on a variety of information. The information we have comes from published books, articles and DVDs, which we can loan to you or direct you to find.


---
Doula Services That We Provide
Butterfly Beginning's Doulas provide the following:
Birth Doula
Postnatal Doula
For more information about what each typs of Dola service entails, just visit our Website


---



Why Choose Us?



Throughout your pregnancy, birth and the postnatal period we am employed by you, not the hospital and we dedicate ourselves only to your needs. Doulas make themselves available to provide reassurance and encouragement to you and your partner, to discuss all options available to you, and to help you relax and find your most comfortable positions during labour.

Dionne Finnegan is also available on in person by appointment, by phone or by email before and after the birth should you wish to talk about anything related to the birth.


---



What Are The Benefits of Having a Doula?



A collation of many studies, from around the world have concluded that a trained doulas support is more effective than hospital staff, friends and family alone.

Studies consistently demonstrate very impressive benefits for the mother, father and baby, including:

REDUCTIONS in the rates of:
Caesarean Section by 50%
Use of forceps by 40%
Requests for epidurals by 60%
Use of synthetic oxytocins for inductions and augmentations by 40%
Drugs used for pain management by 30%
The length of labour by 25%
Anxiety (28% vs 40% without a doula)
Depression (10% vs 23% without a doula)
INCREASES in the rates of:
Breastfeeding beyond 6 weeks postnatal (51% vs 21% without a doula)
Higher self esteem (74% vs 59% without a doula)
---



After The Birth



There are 3 postnatal visits on offer.

I usually stay with you for one or two hours, unless you are comfortable and you wish to be alone with your family. I would like to meet with you on day 2 or 3 after the birth then at around week 2 or 3 after the birth to see you and your baby and to review the birth.



For more information about the best services for your needs or to organise an appointment - just give us a call!
---
See Also...
About Us
Welcome To Butterfly's Beginnings... Allow Us To Support You to... Love your Birth... Enjoy your Baby... Love your life! Using Birth Preparation, Education and Attendance, Postnatal Doula with Parenting Supports, Placenta Encapsulation Services, Hypno-Relaxed Birthing sessions and Pregnancy and Early parenting coaching to build your skills and confidenceCall now to enquire about our Monthly Specials
Butterfly Beginning's - Family Massage Services
Deep Tissue - Pregnancy Massage - Birth massage - Relaxation Massage - Hot Stone Massage - Postnatal Massage - Infant Massage - Mobile Postnatal Family Massage Allow us to to help nurture your health and wellbeing. Call now to enquire about our Monthly Specials
Butterfly Beginning's - Placenta Encapsulation
Butterfly Beginning's Provide A Wide Range of Placenta Preparation Services. From Placenta Encapsulation to Placenta Tinctures and Prints... Specialising in TCM and RAW methods Call now to enquire about our Package deals and combined service rates!
---
Service categories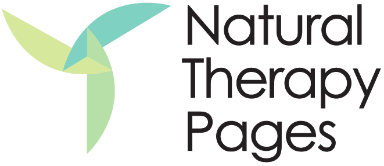 Butterfly Beginnings