Member since 2010
Canberra Bowenwork
Servicing area: Cooleman Court, Weston Creek, just off the Tuggeranong Parkway
Chronic health issues
Muscle tension
Lifestyle
...
Want to find out my availability, pricing or opening hours? Click on Send Me Details Now to get started.
Clicking on the Send Me Details Now button opens an enquiry form where you can message Julie Hodgkinson directly.
As a Bowen practitioner with impeccable standards, I ensure that every session is about more than just treating your symptoms, it is about supporting you and your body to come back into balance.
Canberra Bowenwork
---
Beneficial for every age and every body
Bowen Therapy with
Julie Hodgkinson
Bowtech Master-level practitioner
Weston Creek (South Canberra) clinic,
adjacent to Cooleman Court.
The clinic is fully wheelchair accessible
and offers free parking.
Health fund provider: Bowen Therapy
Bowen Therapy is a gentle therapy that is suitable for everybody from pregnant women and newborns, to the elderly and those recovering from physical, medical and other long-term conditions.
What to expect:
In the clinic, Bowen is delivered through light clothing while lying on a treatment table (or while seated if required).
Every Bowen Therapy session is specifically tailored to each client's unique history, lifestyle, current state of health, and their presenting issues.
Bowen Therapy can be physical: facilitating the release of muscle tension causing dysfunction and/or encouraging the body to realign and remove compensation patterns from old injuries. Bowen also works to encourage and support the body's return to homeostasis (the stable internal balance of the body's physiological processes) following illness or injury.
Bowen Therapy can also be used to maintain peak health and improve recovery times associated with high-intensity sports.
Bowen can be neurological working directly with the nervous system. The neurological approach is gentle yet can be extremely effective for supporting the parasympathetic nervous system - strengthening the 'rest and digest' state necessary for recovery and repair. This neurological approach works as a counter-balance to the stress many of us carry from day-to-day dominance of the 'fight or flight' state (the sympathetic nervous system) helping to alleviate many conditions that are caused by, or aggravated by, stress and anxiety.
Where appropriate, Bowen can also be used to help release emotional blockages held from past physical and emotional trauma.
Why try Bowen?
The Bowen Technique can have amazing success rates with resolving pain or assisting recovery from illness.
Most often, a surprisingly low number of sessions are needed to alleviate structural or functional complaints, even if these are long-standing or haven't responded to other treatment modalities.
We regularly see exceptional results to provide relief from:
Stress and anxiety - including panic attacks
Pain and trauma, including fibromyalgia, pain of unknown origin, and acute or chronic conditions involving the back (including disc protrusions), shoulders, arms, wrists, legs (including sciatica), knees and feet (including plantar fasciitis and bunions)
Structural imbalances including TMJ disorder, asymmetry and compensation patterns from old injuries
Exhaustion, adrenal fatigue and depression
Sleep disturbances including restless sleep, difficulties getting to sleep, night terrors and bed wetting
A range of digestive, hormonal, urinary, respiratory & neurological system disorders
Because Bowen works in a fully holistic way, clients often report improvement in seemingly unrelated problems that they may have forgotten to mention or didn't associate with their most pressing issues.
After experiencing the neurological outcomes of Bowen with Canberra Bowenwork, clients often book in for Bowen Relaxation sessions as they love the deep relaxation and release of tension achieved when working quietly and calmly to relax their nervous system.
Beautifully presented gift vouchers are available for Bowen Therapy and/or Bowen Relaxation sessions.
Why Canberra Bowenwork?
At Canberra Bowenwork, our primary goal is to help you gain long term physical and emotional wellbeing - a return to balance, a pain-free body, deep restful sleep, and a relaxed mind.
As a Bowen practitioner with impeccable standards, I ensure that every session is about more than just treating your symptoms, it is about supporting you and your body to come back into balance.
In addition, I am totally committed to the highest levels of client comfort and hygiene, and to my own standards and development as a Bowen practitioner.
To find out more about Bowen, to view our treatment price list, to find out what to expect from Bowen and how to get the most out of your sessions, please visit www.canberrabowenwork.com.au
Alternatively, you may like to contact me (call or text Julie) on 0417 560 225 to discuss if Bowen might be useful in your circumstances.
Qualification details
Diploma of Bowen Therapy
---
Service categories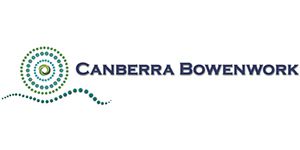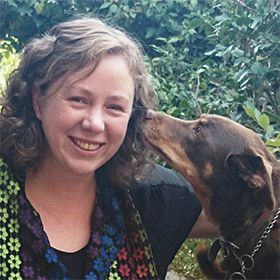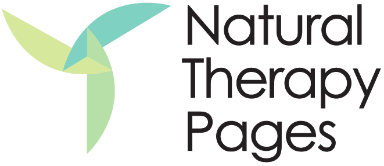 Canberra Bowenwork