Canberra Wellness Centre
2/25 Manuka crcle
Forrest ACT 2600
Servicing area: Forrest and Inner South
Health issues
Lifestyle
Natural medicine
...
Want to find out my availability, pricing or opening hours? Click on Send Me Details Now to get started.
Clicking on the Send Me Details Now button opens an enquiry form where you can message Michelle Kirby directly.
Are you afraid your child is slipping behind the rest of the class?
Included at the initial appointment is your FREE Wellness Assessment (valued at $127)
Canberra Wellness Centre - Children's Health
---
ASTHMA, ECZEMA, POOR IMMUNITY, BED-WETTING, ANXIETY, ANGER, POOR CONCENTRATION, SLEEP PROBLEMS

Babies and children are very resilient and respond quickly to natural treatments. Quite often food intolerances, gut permeability, antibiotic use and excess refined food containing high levels of sugar, salt, preservatives, colours and flavours contribute to poor health. We make it easy to decide on food choices and provide medicine to help rebalance and regain good health. Medicine can include proper strength probiotics, fish oil, vitamins and minerals and herbs depending on the case.


FOOD SENSITIVITY TESTING
Are you wondering if wheat, milk or other foods are causing your uncomfortable symptoms? Youre not the only one! Sometimes theyre not the problem though. Id rather find out than torture myself by avoiding foods I like if theyre not the issue. Wind, pain, cramping, bowel disruptions and noise belly can be resolved.


Often childrens eczema is caused by common foods. Its remarkable how quickly their skin heals once the food is removed and skin healing nutrients are temporarily used.


Constant blocked sinus, post nasal drip, irritating cough and runny nose can also be from food and or environmental factors.
AUTISM SPECTRUM, ADD, ADHD, LEARNING DELAY

It can be very daunting for parents when seeking help for suspected or diagnosed imbalances. The good thing is we can help you work your way through the maze of treatment options. Diet and gut dysfunction are implicated in up to 60% of these disorders. Once we make the dietary changes your child's health, learning, behaviour and sleep improves.

We start by removing specific food types as research has shown 63% of children improve with that alone. These and other foods, preservatives, pesticides and heavy metals can cause leaky gut. This prevents efficient digestion, causes discomfort, candida overgrowth, pain and lack of nourishment to the brain. Parents find their child is happier once foods causing reactions are replaced with foods that heal.

In the meantime we add in appropriate supplements and fish oils to assist your child's imbalances. The other part of treatment is checking for heavy metals, kryptopyroles, zinc and copper balance and gut function. Once we have the results of these tests we can add in further treatments.


TESTIMONIAL

"My 10 year old son has a diagnosis of Aspergers' Syndrome. Over the last 6 years I have tried various interventions with minimal success. However, this changed when I started using Natural Therapies. Over the last 12 months, my son's explosive outbursts have reduced considerably, he is sleeping better, his diet is gradually improving and he is able to tolerate larger meals. He is participating more fully at school and improving academically. As a result his confidence and self esteem have also improved. The future looks a lot more positive. Finally, I feel like I'm on the right track."
Sue H. Curtin, ACT.



---
Call the Centre reception on 02 62953828 today to discuss how your child's health can benefit from an naturopathic consultation, or click the
BOOK NOW
button to make an appointment.
---
Service categories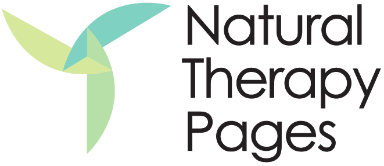 Canberra Wellness Centre