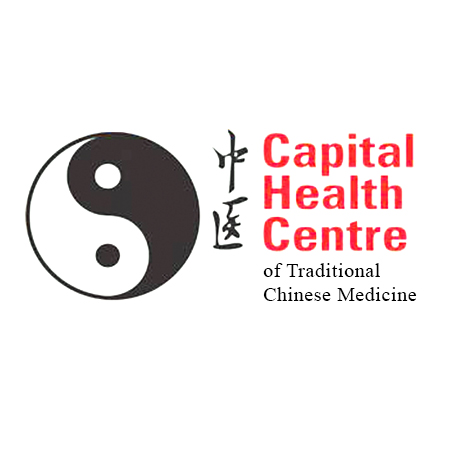 Capital Health Centre of Traditional Chinese Medicine
Want to find out my availability, pricing or opening hours? Click on Send Me Details Now to get started.
Send Me Details Now
Clicking on the Send Me Details Now button opens an enquiry form where you can message Haisong Wang directly
Capital Health Centre provides health care services for the treatment of most illnesses in children and adults using Traditional Chinese Medicine (TCM)
Capital Health Centre of Traditional Chinese Medicine - Services & Prices
Servicing area
All of Canberra and surrounding area
---
Focus areas
Chronic skin conditions
Chinese herbal medicine
Pain management
Fertility issues
Herbalist
Inflammation
---
---
The Centre is staffed by practitioners and specialists in Traditional Chinese Medicine, an expert in their various fields.
A full range of health services based on TCM principles is available at each of the two clinics in Canberra.
These services include:
Herbal Medicine
Acupuncture
Remedial Chinese Massage
Cupping Therapy
Scrubbing Therapy
Moxibustion Therapy
Cosmetic Acupuncture
Diet, Exercise and Lifestyle Consultation
Herbal Medicine - Chinese Herbal Medicine can treat a range of health issues affecting both adults and children. The centre administers three forms of herbal medicine - raw herbs, which are very effective and quickly absorbed - concentrated herbal powder, which is easier to take than the raw herbs and herbal pills, which are suitable for long term use.
Acupuncture - Three forms of Acupuncture are offered at the centre - body acupuncture, ear acupuncture and electronic acupuncture. practised at the clinic while ear and electronic acupuncture are used to treat specific conditions and to assist people to give up smoking and lose weight. Acupuncture on the body is the most common acupunctural procedure
Remedial Chinese Massage - There are three different types of Remedial Chinese Massage practised at the centre - relaxation and preventative massage, balancing massage which takes a holistic approach to the health of the body, the mind and the spirit and holographic zone therapy which focuses on specific areas of the body such as the head, the hands or the feet.
Cupping Therapy - The health centre provides two types of cupping therapy to address a number of health issues that include muscular problems, energy imbalances, pain management and gynaecological problems.
Scrubbing Therapy -This treatment option can be used to improve the immune system and build resistance to the flu, colds, chronic fatigue and various post virus syndromes.
Moxibustion Therapy - This type of therapy is very useful in the treatment of gynaecological conditions, disorders of the digestive system, skin conditions and low energy.
Cosmetic Acupuncture - Cosmetic Acupuncture is an intrinsic part of Traditional Chinese Medicine (TCM) and is a combination of modalities such as acupuncture, herbal medicine, acupressure massage and moxa. This comprehensive method is an effective, non-surgical treatment to reduce the signs of ageing, treat skin problems such as acne, pigmentation, age spots, red veins and eczema.
Diet, Exercise and Lifestyle - Informed advice and guidance on Chinese diet therapy, energy and food, food and meridians and the strengthening and cleansing properties of certain foods. Exercise and lifestyle advice is tailored to suit the patient's health and needs.
Price List
Consultation:

Note: this is a pre-requisite for acupuncture or herbal therapy.

Initial consultation
$70 - $180
Subsequent consultation
$50-$120
Complicated case study
$150 -
$230
Follow-up
$80-$130
Standard initial assessment
$30
Acupuncture 1hr Services
Includes acupressure body techniques
$88 / session
(Discount rate for 10 sessions - $750)
Acupuncture
$45 / session (20-30 minutes)(Discount rate for 10 sessions-$375)
Tuina (Chinese Massage)
$45 / session (20-30 minutes)
(Discount rate for 10 sessions-$375)
Oil Massage
With herbal ointments and essential oils
$90 / session (60 minutes)
Moxibustion (herbal heat therapy)
$50 / session (20-30 minutes)
Physical Therapy (Cupping, Heating) $25 / session (10-15 minutes)
($10 when combined with massage or acupuncture)
Scrubbing Therapy
$55 / session (20-30 minutes)
Auricular Therapy
(Ear acupuncture therapy)
$20 / session
Chinese Reflexology Therapy
(Either foot, hand, spine or facial zone concentration)
$95/ session (60 minutes)
Herbal Therapy
$60-$70 approx
(One week dosage, cost will depend on the prescription)
* Facial Therapies available on Thursday and Friday only.
** Please note that clients may incur a fee for any appointments cancelled within 24 hours of the scheduled time.
*** Discounts are available to package treatment, senior citizens, pensioners, or those with a disability.
Health Fund Rebates available.
---
For more information or to make a booking contact us today
---
Services
Acupuncture
Traditional Chinese Medicine (TCM)
Acupuncture itself is a very simple procedure administered by inserting very fine, sterile needles into the acupoints along the different meridians and pathways of energy. These needles clear energy blockages and encourage the normal flow of qi through th
Professional Membership
AACMA - Australian Acupuncture and Chinese Medicine Association
ATMS - Australian Traditional Medicine Society
FCMA - Federation of Chinese Medicine & Acupuncture Societies of Australia
Chinese Medicine Board of Australia
---