Voicemoves
Servicing area: Byron Bay, New South Wales
Growth
Nervous system
Mantra
...
Want to find out my availability, pricing or opening hours? Click on Send Me Details Now to get started.
Clicking on the Send Me Details Now button opens an enquiry form where you can message Carmelle Moore directly.
Carmelle Moore of Voicemoves offers Ki Yoga - a meridian-based yoga technique designed to balance the flow of energy in fascia and connective tissues.
Voicemoves - Yoga
---
What is Ki Yoga?
Ki Yoga is a meridian-based Yoga designed to re-balance the energy flow through the body's meridians (energy channels that run through the fascia or connective tissue).
Ki yoga incorporates partner yoga and massage, along with 'do-in' self-massage to stimulate acupressure points and meridians.
Exercises are carried out with varying tempos based on the time of the day and desired outcome. Time is then spent giving faciitated attention to and allowing integration of, the effects of the exercises. Most students report noticing 'energetic shifts'. Ki yoga optimises this shift and Carmelle has found that it compliments the "Vibrational up-shifting" process, which she has learned via the work of Ester and Jerry Hicks.
Ki Yoga is derived from the teachings of the Master Masahiro Oki, who blended the Indian Hatha Yoga system with the Meridian-based medicines of China and Japan. A remedial system of stretches and energy focusing, strengthening exercises developed and Oki do Yoga was born. Jack Marshall then further developed Ki Yoga from Oki –do and Ryoho Yoga - this is yoga with a powerful focus on yoga's potential for psychological shifts and healing.
---
Ki Yoga for all seasons
Diet advice, yoga, voice and meditation practices are shared to optimise your energy flow, specific to the season.
Chinese Medicine states that different meridians (energy channels used in acupuncture) benefit from activation and balancing in the various seasons.
Each season relates to an element which usually has two meridians (yin & yang - sister & brother) associated with it.


In Autumn the focus is on the lung meridian, (inspiration and releasing grief), and large intestine meridian (exhalation and letting go what is no longer required).


In Winter the body and nervous system needs stillness, rejuvenation and inner time (bladder and kidney meridians).


In Spring we develop flexibility and release frustration and anger (liver and gall bladder meridians).


In Summer, a time of great activity, the yoga is stronger and we support the heart and small intestine meridians to quieten the mind and activate our creativity.


Late Summer and between seasons we focus on nourishment and digestion, reducing worry and helping us appreciate & absorb the good things in our lives.


---
Tailored Ki Yoga Therapy Sessions
Ki Yoga Therapy sessions are individualised to return your unique meridian flow back into balance. Ki Yoga uses specific series' of exercises designed to stimulate or harmonise your energy flow.


If you are in need of vitality or power in your voice, we may activate the lung energy


If you would like more motivation, we may work with kidney energy


If you would like to feel more grounded and replete, we nurture the spleen pancreas energy


---
For more information about Ki Yoga Therapy Sessions, call Carmelle Moore or alternatively, click on the 'Make an Enquiry' button below.
---
---
See Also...
About Voicemoves
Are you the master of your own voice? Does your voice help you to express who you are and what you want to communicate fully? Is your voice able to caress, calm, command, invite, persuade and intrigue? Would you like your voice to have more stamina, clarity, power, range, sensitivity, warmth, depth or resonance? Would you like to relax and harmonise your entire being?
Voicemoves - Therapy and Voice Dialogue
Carmelle Moore offers Voicemoves Therapy and Voice Dialogue, both founded on a blend of established voice therapy techniques and Jungian-influenced psychoanalytic therapy
Voicemoves - Harmonic Craniosacral
Voicemoves of Byron Bay offers Harmonic Craniosacral therapy, drawing on a range of healing systems including Craniosacral Technique, Shamanic and Orion Theta DNA Healing. Call Carmelle to hear more!
Voicemoves - Ki Yoga
Ki yoga therapy can be targeted to address: repeated fruitless or distressing patterns of thought, unconscious patterns of behaviour, physical symptoms of discomfort, mild repeated illnesses, a tendency to anxiety or depression.
Voicemoves - Meditation
People who want an effective path to a meditative state and freedom from the constraints of a busy or distracted mind.
---
Service categories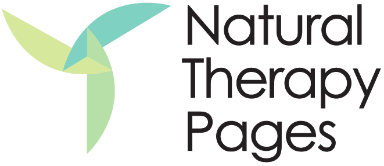 Voicemoves