Member since 2012
Carmel Nardene Aromatherapy
Eczema
Headaches
Lower back pain
...
Want to find out my availability, pricing or opening hours? Click on Send Me Details Now to get started.
Clicking on the Send Me Details Now button opens an enquiry form where you can message Carmel Padula directly.
Carmel Nardene Aromatherapy will provide clients with peace, relaxation, and well-being through the healing power of massage, and will tailor an Aromatherapy treatment to your individual needs.
Carmel Nardene Aromatherapy
About Us
---

Carmel Nardene Aromatherapy is a home based company, specialising in the nature of essential oils through Massage with a unique Aromatherapy technique.

Carmel Nardene Aromatherapy believes in the nature of trees, plants, herbs, flowers, woods, fruits without these, essential oils would not have properties of healing.

~ The Benefits of the Aromatherapy Massage ~ Marceline arcier technique

Not one person can deny that Aromatherapy is a very pleasant therapy, it is above all a healing art and has a powerful effect to the mind and body, emotionally and physically.

It is a holistic therapy, which treats the person as a unique being.
The key to Aromatherapy lies beneath the use of essential oils and massage, making full use of two of the most important sense...

Smell & touch

I have been trained as an Aromatherapist holding a Certificate IV in Aromatherapy, qualified to treat such conditions as Anxiety, depression, muscles aches and pains, fluid retention, varicose veins, lymph oedema, skin conditions such as dermatitis, eczema as well as massage there is a wide range products that can be made to order for specific conditions
Helping People Love Nature With Essential Oils

Aromatherapy Treatments

1 hr 30 mins Deluxe Package which includes *Upon arrival:- Consulation, Relaxation tea, a choice of a foot bath or Steam inhalation & Full Body Aromatherapy Massage
$90

1 hour Full body Aromatherapy Massage
Client treatment form (ASTER) to be filled out prior treatment
Refreshments Served (Fruit & Tea)
$70

30 min Therapeutic Foot Bath and foot Massage
Dried flower botanicals, clay to make skin feel soft and refreshing and stones Complementary refreshments (fruit & tea)
Great for such conditions as sore tired aching feet, dry cracked feet
$30

ReVibe Facial Treatment

Understanding a deeply transformational facial sequence that incorporates ayurvedic principles, marma points and neurovascular points in a treatment that works on all levels!

With the use of Organic coconut oil (butter) and essential oils ReVibe Facial Treatment is more than "just a facial"!

Great for sinus and jaw problems, headaches, migraines, sleep disorders, nervousness, depression, anxiety and much more. Relaxing and rejuvenating!

~~~Takes you away to a different dimension~~~

30 minute $40

30 mins head & facial Massage
With the use of jojoba oil & Rosa damascena
This treatment is great for tired aged skin, wrinkles, acne, headaches/migranes
$40

Head,Neck, upper & lower back Massage
Specifically tailored for clients that suffer from upper or lower back pain, tension, with sufficient essential oils with properties such as anti- inflammatory, anti-spasmodic, analgesic will help relieve any kind of pain associated in that region
30 minutes $40

Carmel Nardene Aromatherapy does not charge a consultation Fee
First time clients will need to fill out a client History form
Aster form treatment will be completed by therapist to determine essential oils to be used

About Us
---

Products

100 ml Massage Blends with Sweet almond oil

*(depending on essential oil,prices will vary)
From $25 each

Massage Oils with jojoba oil

*(depending on essential oil,prices will vary)

From $30 each

Creams with Specific essential oils
100 grams $20 each
50 grams $10 each

Lotions with specific essential oils
100 grams $15 each
50 grams $8 each

Shampoo with specific essential oils for head and scalp conditions
From $15 each

Conditioner base with essential oils for head andscalp conditions
From $15 each

Shower gel with specific essential oils

$15 each
10 ml Purse Roll ons
$10 each

Body Balms
(Great use for such conditions as colds and flus, coldsores, dry skin conditions, dry hands, perfumes, anxiety, headaches)
100 Grams $15 each

Bath Salts which contains botanicals, Epson salts,clay & Essential oils

Selected blends
Uplifting blend: - Peppermint,Sweet orange & lemon
Relaxing blend: - Lavender,Geranium & rose

500 grams $15 each

Carmel Nardene Aromatherapy Can make up blends according to your favourite essential oils or to a specific condition you have, blends are tailored to your specific needs, Conditions

Soy Wax Candle's and Melts
Prices will vary starting from $8 to $50
Carmels Creative Candles on Facebook
Candles for Special occasions At great prices

Vaporiser/ Humidifiers/Aroma Diffuser
$50 each
Oil Burners

*Prices will vary depending on essential oils, and supplier cost rise, client will be told prior to treatment and written consent will be conducted before each service
From $10 each
Qualification details
~~~~~~~~~~~~~~~~~~~~~~~~~~~~~~~~~~~~~~~~~~~~~~~~~~~~~~~~~

Certificate IV In Aromatherapy

ReVibe Med (Facial Treatment)

A Professional Member of International Institute for Complementary Therapists (IICT)

ABN: 84 402 579 155


---
Service categories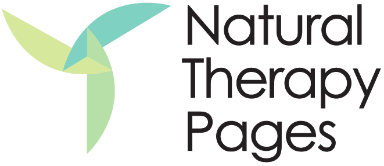 Carmel Nardene Aromatherapy