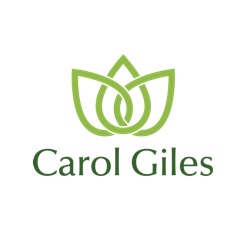 Carol Giles Natural Therapies
Clicking on the Send Me Details Now button opens an enquiry form where you can message Carol Giles directly
Send Me Details Now
Are you ready to bid your allergies good riddance and retrieve the life you had before their arrival?
NAET, Naturopathy & Aromatherapy
Servicing area
Melbourne, Ferntree Gully & Eastern Suburbs VIC
---
Focus areas
Headaches
Sinus
Bloating
Diarrhoea
Hypnotherapist
Food sensitivities
---
---
Allergy Testing and Treatments
Do you suffer from food or airborne allergies that rob you of your happiness? Or does wearing a watch or any jewellery make you break out in a rash? Your problem ends here as Carol Giles Natural Therapies in Melbourne VIC has the perfect solution for it.
Allergies manifest in different ways and their symptoms range from mild and irritating to moderate and embarrassing, to dangerous and life-threatening. An allergy may occur when the immune system overreacts to a substance which the body has ingested or come into contact with.
Carol has helped many people get rid of their allergies by combining naturopathy remedies with the NAET technique, an alternative medicine that views allergies in the context of the body's energy flow.
When you are allergic to a substance, your brain takes it as a threat to your wellbeing. As soon as your body comes into contact with this substance, it builds blocks in the energy pathways. This hinders the flow of energy and blocks the communication lines of the brain and body in the nervous system, hence resulting in an allergic response.
When left untreated, allergies may lead to chronic conditions. Because the brain and body couldn't communicate properly, the first signals the latter to remove the blockages to prevent energy imbalances. The message is passed through pain, inflammation, fever, tumors and other health disorders.
NAET clears the energy pathways of all obstructions and reprograms the brain so that balance is restored to the body, allowing it to function properly again.
NAET Defined
NAET is the acronym for Nambudripad's Allergy Elimination Techniques, which was discovered by Dr. Devi S. Nambudripad, D.C., L.Ac., R.N., Ph.D. in 1983.
Carol has undergone training in the NAET technique under the guidance of Dr. Nambudripad. It's a safe, natural and noninvasive therapy that works on anyone — even newborn babies, comatosed patients and pets!
NAET also works on healthy individuals and has been proven effective in warding off diseases. Additionally, it can be combined with medical therapies that require the use of pharmaceutical drugs to ensure the efficacy of the drugs and prevent potential side effects.
NAET can treat all kinds of health conditions including:
Acne
ADD and ADHD
All forms of addictions, including alcohol and drugs
Smoking
Anxiety
Asthma
Backache
Hypoglycaemia
Bad Breath
Blood Pressure Problems
Bronchitis
Candida and Yeast
Chronic Fatigue
Colitis
Constipation
Cough
Depression
Diarrhoea
Dry Eyes
Dyslexia
Ear Infections
Eating Disorders
Eczema
Environmental Allergies
Excessive Appetite
Falling Hair
Fibromyalgia
Flatulence
Food Cravings
Frequent Colds
Frequent Infections
Gallstones
General Itching
Hay Fever
Headaches
Heart Irregularities
Haemorrhoids
Herpes
Hives
Hormone
Hyperactivity Indigestion
Insomnia
Irritable Bowel Syndrome
Kidney Disease
Knee Pains
Leaky Gut Syndrome
Lock Jaw
Menopausal Syndrome
Migraines
Mood Swings
Nervous Stomach
Night Sweats
Overeating
O.C.D1
Parasitic Infestation
Phobias
Poor Appetite
Poor Memory
Post Nasal Drip
Premenstrual Syndrome
Psoriasis
Restless Leg Syndrome
Rheumatoid Arthritis
Ringworm
Sciatica Pains
Sea Sickness
Shingles
Sinusitis
Stiff Neck
Varicose Veins
Vertigo
Weight Problems
Imbalances
Autism
It also effectively treats allergies due to:
Chemicals
Chemotherapy
Cold
Computer
Cosmetics
Ikingus
Heat
Latex
Milk Products
Mold
Peanuts
Penicillin
Pets & Animals
Plastics
Prescription Drugs
Radiation
Shellfish
The Sun
Your Children
Your Clothes
Your Co-Workers
Your Spouse
Case Studies
The goal of NAET is to restore the life you had before your allergies as it had done with several of Carol's clients. Here below are some case studies.
Case Study 1
Annette used to suffer from persistent hives which often appeared on her arms, shoulders, back and legs. She has tried all kinds of treatments, but to no avail. During her treatment session with Carol, Annette mentioned that she had undergone extensive dental treatment. Carol's treatment plan for Annette focused on her reactions to the dental anesthesia, and the hives disappeared just like that. Here's Annette's story:
"For months every time I got into bed within about 30 mins I would start to itch, my skin would turn bright red and burn terribly and lumps of all sizes would begin to appear mostly on my arms but could spread quickly to my neck shoulders chest and occasionally my legs. I honestly thought I was being bitten by something but my husband wasn't affected at all. I treated my bedroom, had a new mattress and bedding etc. all to no avail.

"This situation was becoming a serious problem for me as not only was it incredibly painful but I literally couldn't sleep for months and I had no relief from anything else I tried. Even the doctors remedies where of no use, so at the end of my rope I searched the internet and decided to try a different avenue for some help and that is where I found Carol Giles (my lifesaver! ).

"Carol did several NAET treatments on me and after a treatment for dental aesthetic amongst other things, as I was having a lot of dental work at the time she gave me my life back. I cannot thank Carol enough for her help in finding the problem and fixing it for me."
Cast Study 2
Before he heard about and received NAET treatment from Carol, David used to get hay fever and sneeze nonstop whenever he was around animals. After his session with Carol, it's as if he never had that kind of allergy. Here's what he said:
"Prior to having the NAET Natural Alternate Energy Therapy balancing program I suffered from hay fever and had very strong reactions to animals. This was very inconvenient as our family have horses and dogs and we have a large block of land which I slash using a ride on brush cutter.

"Good Friday 2011 the horse stuck its leg through a fence and I had to hold it and pacify it whilst the vet dealt with it. I had its head over my shoulder with its face right up against my face I thought I would come down in a blistering heap here sooner or later, but the horse was in trouble and I had to help. Before the treatment I would have turned into a sneezing wreck with swollen eyes and tears all over the place but that didn't happen.

"Then later on I did two days mowing on a brush cutter. This is a huge ride on mower with almost a 6 ft cut and there was stuff going everywhere. Ellen, my wife, commented after I had finished that it was funny that I hadn't sneezed when I had been holding the horse and asked whether I had taken any antihistamines. I realized that I hadn't and then also realized that I had been using the brush cutter for two days and hadn't suffered with any hay fever symptoms from that either. Previously I would suffer an attack of hay fever, take an antihistamine and have to go and have a sleep for three or four hours to get over it.

"I am Very Surprised and Happy with the results and would recommend anyone suffering from allergies like Hay fever to see Carol."
Case Study 3
Desiree used to have a bad rash in the corners of her eyes and on her eyelids. She consulted a doctor who prescribed a cortisone cream, but it failed to fix the problem. In her story below, she shares what Carol did to eradicate the stubborn rash for good.
"I came to see Carol because I had a rash on the outside corners and lids of my eyes. They were very sore, red and itchy and the skin was cracking. I had been suffering with this for about a month before I came to see you. The doctor had prescribed cortisone cream. This did not do anything apart for give some temporary relief. It didn't fix it.

"It was embarrassing when other people started to notice and comment on my painful looking eyes but when I tried to cover it with makeup is actually changed the colour of the eye shadow which only made it more noticeable.

"Carol's testing found that I was allergic to animals, dust and dust mites, pollens, and that heat exacerbated the problem. After a few treatments with Carol the redness and soreness cleared up as did the cracked skin and has not returned. I couldn't be more happy with the result – thanks Carol"
Book an appointment and say goodbye to pesky allergies.
---