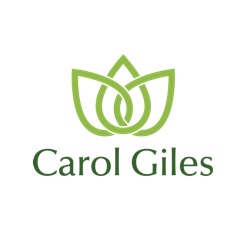 Carol Giles Natural Therapies
Want to find out my availability, pricing or opening hours? Click on Send Me Details Now to get started.
Send Me Details Now
Clicking on the Send Me Details Now button opens an enquiry form where you can message Carol Giles directly
Let Carol Giles help you regain your health and live your life the way you have always wanted to.
Naturopath & Clinical Hypnotherapist
Servicing area
Melbourne, Ferntree Gully & Eastern Suburbs VIC
---
Focus areas
Arthritis
Colitis
Eczema
Hormonal imbalance
Kidney disease
Depression
---
---
About Carol Giles
Hi! Welcome to Carol Giles Natural Therapies. My name is Carol and I'm a qualified natural therapist and hypnotherapist in Melbourne VIC.
People come to me for various reasons, but the majority of them seek treatment for the following:
Addictions
Anxiety/panic attacks
Low self-esteem
Depression
Fear
Smoking or nicotine dependence
Trichotillomania
To achieve peak performance in business or sport
I use a wide range of holistic healing modalities and techniques to address my clients' needs. Apart from that, I work closely with each one of them to ensure that they get the best outcome from the treatment plan that I put together for them.
The road I took to get to where I want to be in my life was bumpy, but it was worth travelling. Back in the 90s, I had my share of health problems that always left me with little energy to enjoy life.
I went to look for what could improve my condition and get my health back on track. My rigorous search led me to a learning path for natural therapies that offered different approaches to overcoming my health issues. My intensive learning led not only to my personal healing, but also to my healing of others.
Holistic Therapies for Improving Your Health
I trained extensively in clinical hypnotherapy, and now use it for treating addictions, smoking, phobias, panic attacks, depression and many other mental and behavioural problems. Hypnosis also aids in weight loss and can help boost your performance at work and in sports.
Naturopathy is another field which I specialise in. It's a healing system that activates the body's natural healing ability. This modality employs natural remedies such as herbal medicine, homeopathy and iridology, just to name a few.
I use Bowen Therapy to ease pain and its symptoms and Emotional Freedom Techniques (EFT) for emotional and physical disorders. Think of the latter as acupuncture without the needles because it works and stimulates the energy pathways.
If you have food sensitivities or environmental allergies, we can incorporate the NAET Allergy Elimination program into your treatment plan. An innovative approach to balancing the body and protecting it from negative reactions, this treatment combines Eastern and Western medicine.
The state of your health is anchored in the quality of energy that flows throughout your body. Grounded in acupuncture and homeopathy, Vega Diagnosis machines are very useful in improving energy flow and restoring strength.
Releasing toxins from your body is as important as increasing your energy levels. I facilitate this through the Ionic Foot Spa Detoxification program, which gently flushes out harmful materials from your body while you enjoy a soothing foot spa.
My Mission Statement
The Australian Association of Clinical Hypnotherapy & Psychotherapy Inc is a not-for-profit professional organisation whose mission is:
To promote and represent Clinical Hypnotherapy as a compassionate, safe and beneficial mode of therapy.
To provide members with high standards of conduct and best practice.
To offer members continuing professional development in the therapeutic and ethical use of Clinical Hypnotherapy and Psychotherapy.
Testimonials
"Thank you NAET. Since Carol treated my daughter for her peanut allergy she no longer reacts to them. I can rest easy, secure in the knowledge that if she does unknowingly eat anything containing peanuts or something which had been in contact with peanuts she will no longer suffer the reactions which have worried me for so long."
- Voula, Wheelers Hill

"I was beginning to despair that my son (6 y.o.) would ever get out of nappies at night. We had tried charts and rewards, no liquid after 7 pm, waking him up at 11 pm, etc. Nothing was working.

"Thanks to your knowledge Carol and the NAET treatment of my son's condition, he has not had one wet night in well over four months. It was like a switch was turned on and he had done it without even trying."
- Barbara M. Caulfield

"Since I was a child I have suffered from a wheat and gluten intolerance, but this was only diagnosed about 8 years ago. After several NAET treatments Carol encouraged me to try a very small portion of food containing gluten. I gradually increased this and was able to enjoy eating plum pudding and brandy sauce with Christmas dinner with no pain or bloating after many years of having to go without. I have since enjoyed bread roll, cake, biscuits and ice cream among other things without suffering the usual ill affects.

"I am very grateful to NAET and Carol as I am now able to enjoy a normal diet and can dine out without the fear of eating something that would upset my digestion. I highly recommend Carol's treatment to anyone suffering from Celiac Disease or any other intolerance."
- Joan Douds, Boronia
Book an appointment and let's get you on the road to recovery.

---
---