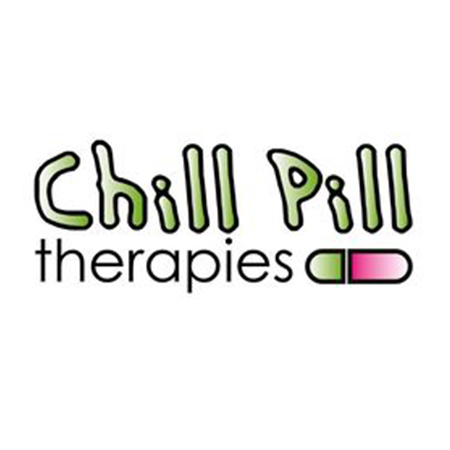 Caroline McKenna
Want to find out my availability, pricing or opening hours? Click on Send Me Details Now to get started.
Send Me Details Now
Clicking on the Send Me Details Now button opens an enquiry form where you can message Caroline McKenna directly
Feeling disconnected? Chill Pill Therapies has the solution for you. These spirit based healings reground, recentre, and refocus us for amplified manifestation.
Caroline McKenna - Spirit
Servicing area
Byron Bay NSW and Mosman, NSW
---
Focus areas
Circulation
Aches & pains
Sinus
Physical health
Fitness
Headaches
---
---
Reiki Healing
What is this energy stuff all about?
It's true what you have heard, energy can truly heal individuals. Reiki has been around quite a while and is well known for its success. We all need a adjustments every now and then to improve our body's work or to heal our stressed heads! It can be hands on or hands off the body.
Reiki meaning 'Spiritually guided life force energy' is a modality which gives a boost to your own energy stream. This energy is called from the universe through the professional, when the energy system of the individual is supported, potential for healing takes place to mend both physical issues and emotinal distress.
Enter a magnificent dreamlike state where incredible mending takes place.
---
What can Reiki help me with?
Helps balance mind and emotions
Triggers the bodies natural healing mechinisms
Insomnia
Heals grief
Brings inner peace and harmony
Illnesses
A tool for spiritual growth
---
Reconnective Healing
Reconnective Healing is a life changing experience, drawing on energy, spiritual light and information, whilst taking into account the healing of brain, body and soul.
Reconnective Healing® allows you to explore a more extensive reality as you take part in this developmental of energetic light and information. When you reach these frequencies, your concious extends to associate with your multidimensional nature which gives you the experience of interacting with your essence and finding who you truly are. Hindrances that draw you further away from your divine connection with the flawlessness of the universe (whether they are physical, emotional, mental, spiritual, or even mixes of these), are evacuated. It re-adjusts you to your divine blueprint and allows the removal of dis-ease on all levels.
---
What can Reconnective Healing do for me?
Works with your own personal goals for your healing
Can help with many complicated diseases
Releases energy that provides negativity
Aligns you with who you really are
Aids with the formation of life goals
Can be done by distance for seriously ill family members
---
Guided Meditation
Attempted meditation and it just wasn't working for you? Give me a chance to give you some assistance. I'll take you on a guided meditation for you and see what you have been missing. Who wouldn't like to lower their blood pressure, negative thoughts or even turn back the aging clock?
By training in meditation, our mind will bit by bit will become more tranquil, and we will encounter a purer type of bliss. In the end, we will have the capacity to stay happy constantly, even in the most troublesome circumstances.
If we train in meditation, we will have the capacity to remove the negative reasons for every one of our issues and suffering. As a result, and after consistent training, we will experience inner peace, otherwise known as, "liberation" or "nirvana". By training in meditation, we make an internal space and clarity that empowers us to control our mind paying little respect to external circumstances. Slowly we create mental balance, an adjusted personality that is upbeat constantly, as opposed to a unbalanced personality that wavers between the extremes of excitement and misery.
---
What will I gain from Meditation?
An increase in positive emotions
Increased feelings of satisfaction towards life
A boost in immune system
Increased social skills
An increase in memory, attention and focus
Improves empathy and compassion
Increases resilience in hard times
Boost self control
---
For more information about the best services for your needs or to organise an appointment - just give us a call!
Deep Tissue Massage
Remedial Therapies
Sports Massage
A firmer style of Massage focusing on releasing pain and tension or assisting in the treatment of Musculoskeletal injuries. I incorporate Trigger Point Therapy for fast and effective relief.
A foot Massage that using specific Reflex points to rebalance energy in all organs and glands of the body.
---