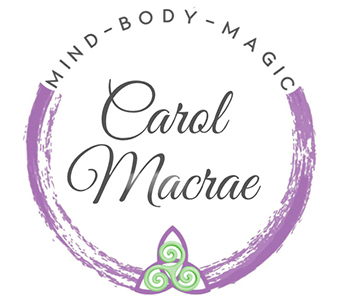 Member since 2006
Carol Macrae | Mind - Body - Magic
Suite 21, Macquarie Chambers
69-79 Macquarie st
Dubbo NSW 2830
Servicing area: Dubbo, New South Wales
Emotional issues
Hypnotherapist
Love
...
Want to find out my availability, pricing or opening hours? Click on Send Me Details Now to get started.
Clicking on the Send Me Details Now button opens an enquiry form where you can message Carol Macrae directly.
IF YOU WANT RAPID, PERMANENT CHANGE, 5-PATH ADVANCED HYPNOSIS CAN WORK WHEN EVERYTHING ELSE HAS FAILED! CHANGE YOUR MIND-CHANGE YOUR LIFE!
Carol Macrae | MIND - BODY - MAGIC
---
Hypnotherapy & 5-PATH Hypnosis

Hypnotherapy is a safe, powerful tool used to help clients achieve their goals and bring about rapid change. During Hypnosis you will be guided into a very relaxed state, however you will be fully aware of everything at all times. Hypnosis is a state of focused concentration. Your mind is actually super alert! In Hypnotherapy suggestions are implanted into your subconscious mind, bypassing the critical factor (negative programming), to make these changes more effective and permanent.

It is impossible to hypnotise someone without their consent, and you cannot be made to do anything against your will. In this state you are aware of everything said to you and you can easily accept or reject any suggestion given if they are against your moral code or totally apposed to what you want to do. The best way to go into hypnosis is simply to follow the instructions of the therapist as they lead you to a deep state of relaxation.


Who can be Hypnotised?

Anyone of normal intelligence or above, who can follow directions can be hypnotised. Hypnotic trance state is similar to daydreaming, gazing off into the distance while driving, watching TV or that state just before going to sleep. Even children can be hypnotised!

5-PATH Hypnotherapy is an advanced system that truly deals with the causes of the problem, using several techniques to find and undo the triggers which may have been with the client for a lifetime!

How many sessions will I need?

The first session is mainly used to take a case history, and do some direct suggestion hypnotherapy. Then depending on the therapy required and the personal issues involved, often from 2 to 5 sessions are required for permanent changes to take place.

Hypnotherapy is excellent for:

● Weight Management
● Virtual Gastric Band Weight Reduction
● Self-Esteem
● Self-Confidence
● Stop Smoking
● Stress
● Relationships
● Unwanted Habits
● Alcohol Abuse
● Improve Sports
● Drug Abuse
● Childbirth
● Motivation
● Study & Exams
● Stage Fright
● Anger Issues
● Public Speaking
● Pain Management & Healing
● Abuse Issues
● Past Life Regression
● Focus & Concentration
● Spirit Releasement
● Depression
● Memory & Finding Lost Objects
● Fear & Anxiety
● Shyness & Oversensitivity
● Childrens Issues
● and More

Hypnotherapy can really target the causes of your problems and free you forever from the restrictive thinking and behaviour patterns which have stopped you from living your life to reach your potential.

Change happens in an instant. Change your mind and you can change your life!



For more information about the best services for your needs or to organise an appointment - just give us a call!
Qualification details
---

Carol Macrae is a Reiki and Seichim Master and Teacher, Clinical Hypnotherapist, 5-PATH Advanced Hypnotherapist, Theta Healing Practitioner, Registered Nurse, Fitness Leader and Fat Loss Leader, holds a 1st Degree Black Belt in Taekwondo.

Carol has also been a Tai Chi, Yoga and Pilates instructor and is a Justice of the Peace. She is a breast cancer survivor who also healed herself of bone cancer using a combination of Self-Hypnosis, Reiki and Meditation. She has worked in these fields helping others with nutrition and the mind-body connection for over 30 years.


Carol and her husband Kim owned and operated Health and Fitness Centres for over 20 years, helping others to be the best they can be. They are also now working on Kim's program www.ikifit.com.au to help inactive people benefit from fitness and fun!

Carol is working from the Cobra Street Centre in Dubbo, along with other Health Care professionals to help people heal their life and create balance.
---
See Also...
About Me
Carol is a Certified Clinical and 5-PATH Hypnotherapist, a Reiki and Seichim Master and Teacher, a Touch For Health Kinesiology, Kinetic Shift and Thera Healing Practioner.Carol has a wealth of knowledge from more than 40 years helping others achieve their goals, including her histrory as a Registered Nurse and 20+ years owning and operating fitness centres in Dubbo. She is a 2 x breast cancer survivor and even cured her own bone cancer with Reiki, self-hypnosis, meditation, nutrition and vitamins. Because of this, Carol has a deeper understanding of the mind-body connection and has used her experiences and knowledge to help thousands of clients just like you to heal and achieve their goals She loves energy medicine, natural therapies and essential oils and uses an integrative wellness approach to helping her clients release old outmoded negative beliefs, habits and programs that have held them back from living their best life and creating a life of unlimited possibilities. Carol has a busy practice in Macquarie Chambers in the main street of Dubbo and also teaches regular Reiki Workshops, with over 700 students since she first studied this healing art in 1998. If you are sick of repeating the same old programs and are ready to heal your life, call Carol for a chat on 0413346637 or book an appointment today at: https://carolmacraebookings.as.me/schedule.phpChange Your Mind - Change Your Life!
Dubbo Reiki Circle
Reiki is a Japanese form of hands-on healing which clears away energy blockages and then allows the mind-body system to return back to a state of balance and harmony once again. There are so many applications for this form of natural therapy. Once attuned you can channel this energy to heal yourself, others, your pets, plants, situations and even the planet!Carol has been teaching Reiki since 1999 and gas over 700 students who have trained with her over the years. Book an appointment for a treatment or attend one of her regular workshops if you are ready to heal your body, mind and soul or begin your Spiritual journey. Reiki will change your life!
---
Service categories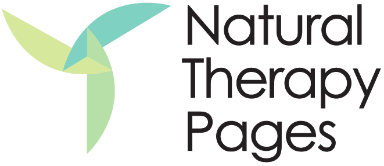 Carol Macrae | Mind - Body - Magic